Fall is on the horizon and the summer heat will soon be replaced by a chilly breeze. One factor that the fall season brings that we don't love is cold and flu season. Between busy schedules and upcoming holiday travel plans, it's easy to wind up feeling under the weather. Here are a few tips that can help you stay healthy throughout the season.
Counting your days until retirement? Check out our retirement calculator.
1. Get Your Flu Shot
The CDC estimates that workers who get the flu lose around $16.3 billion in earnings each year. That combined with the thousands of people who die from flu-related illnesses make for a dismal reality. Fortunately, the majority of people can avoid getting sick by getting flu shots.
It's worth noting that flu shots aren't the best option for everyone. Infants who are under 6 months old and people who are allergic to the vaccine's ingredients fall into this category. If you're not sure whether you should get a flu shot, it's a good idea to check with your doctor.
Luckily, flu shots aren't expensive and in some cases the vaccines are free. By getting one, you can avoid missing too many days of work and keep medical costs from busting your budget.
2. Boost Your Immune System
Taking steps to boost your immune system can put you in the best position to fight off illnesses as the temperature changes. If you want to stay healthy, it's a good idea to make sure you're exercising regularly and getting enough vitamins and nutrients.
Low levels of Vitamin C can leave you vulnerable to sickness and fatigue. And a Vitamin D deficiency can be harmful as well. When the summer ends and there are fewer hours of daylight, you'll need to pay close attention to your vitamin D intake.
3. Eat Well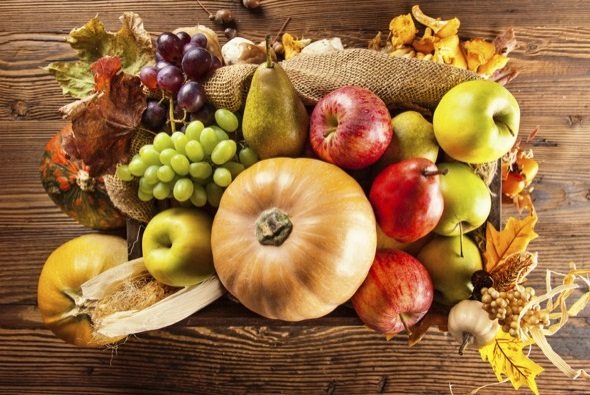 Eating well can help you stay healthy and energized throughout the fall season. Consider incorporating seasonal produce like apples, pears, sweet potatoes, winter squash and pumpkin into your diet. There are plenty of recipes that you can make without spending a ton of money.
Did your parents ever give you chicken soup to fight off a cold? They might've been onto something. Soups made from bone broth have been known to reduce inflammation and help fight infections, so you may want to consider eating more soup this fall. Best of all, soup can help you stay warm when it's cold outside.
Related Article: Top 7 Cheap and Healthy Food Swaps
4. Get Enough Sleep
Sleep is important. The National Sleep Foundation recommends that adults get at least seven hours of sleep per night. But it's probably no surprise that many people don't get close to that number on a regular basis. By not getting enough rest, you could increase your risk of ending up with the flu or a bad cold.
Don't forget to take advantage of that extra hour of sleep you'll get when the clocks fall back this November. Getting some extra shut eye can help you stay healthy and make you more productive at work.
5. Manage Your Stress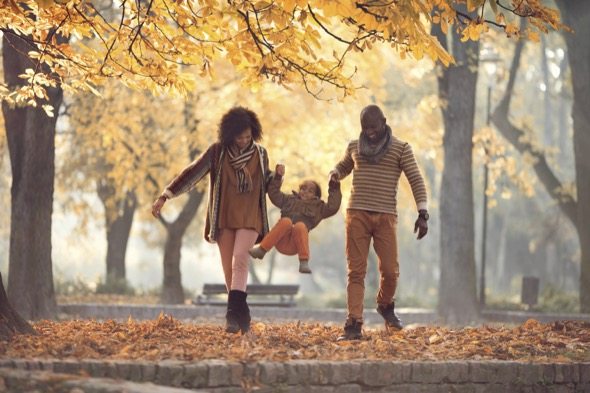 Self-care is crucial to your overall health and well-being. When kids are back in school and you have a lot on your plate, it can be a challenge to find time for yourself. But if you don't take care of yourself, you could end up falling ill.
It's important to make sure you're taking time to relax, de-stress and enjoy the fall. Taking a walk in the park and enjoying a family picnic are two easy ways to decompress.
Related Article: The Least-Stressed Cities in America – 2016 Edition
Bottom Line
There are plenty of ways to avoid getting the flu during the fall. Taking care of yourself and getting vaccinated can keep you in tip-top shape as you head into the fall and winter season.
Photo credit: ©iStock.com/skynesher, ©iStock.com/Jag_CZ, ©iStock.com/skynesher