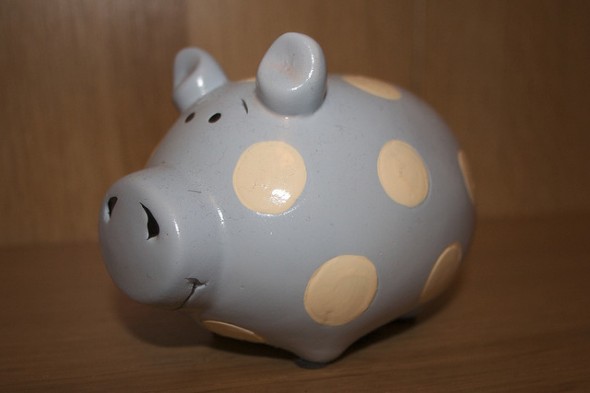 It's coming down to the end of your summer and another academic year begins. You've enjoyed the warm weather, and now find it's time to refocus on school and making sure you have everything you need to be successful this year. If you are going away for the first time, it can be scary, compounded by the sometimes immense amount of money you have to pay for college. Tuition, room and board, and others costs can quickly add up.
What Will It Cost to Go to School?
Luckily, there are a number of ways to save money as you head off to college. Here are the top five:
Save Money on Books
This may seem obvious, but not necessarily to the first time college student. Depending on the classes you are taking and the amount of books you need, your books can reach as high as $500 a semester. Sometimes even more.
To get cheaper books, first check your class syllabus online—professors usually load them at least a week or so before classes begin. Before even going to your campus bookstore, check out websites such as Amazon, Ebay, Half.com and others to search for lower prices. If you only need the book for a few weeks and not the whole semester, you could look into checking out non-textbooks like novels or investing books from the library.
You may be able to find an older edition for a much lower price. Before you buy, be sure to check with your professor to see if an older edition is suitable for the class. While sometimes there are only minor variations between editions, in other cases they can be major.
Look for Student Discounts
Usually on and around college campuses, businesses will offer student discounts. For example, if you are going out with friends to a movie theater, be sure to ask if students are offered discount rates. Just make sure not to forget your student ID in your dorm room so you can show you qualify.
Amazon.com offers students free two day shipping on all purchases when you sign up for Amazon Student. This offer isn't just limited to textbooks and you get a number of other promotions and deals.
Make Some Extra Cash
Textbooks are a major part of our college experience. At the end of each semester you will see students trying to sell back their books at the bookstore. While you may get some money back, it is often a lot less than you paid for them. Instead of selling all your books to the bookstore, ask around to see who may be taking the same class the following semester, and offer to sell the book directly to the student.
If you want to keep your books long-term, you may be able to rent your book out for the next semester. You can charge a higher amount than you would get back from selling to the bookstore, but give the student enough of a discount that they find the idea of renting your book, for a semester, appealing. These are just some ways to use what you have to make a little extra cash. There are plenty others.
5 Skills That Can Help You Make Money in College
Save on Your Meal Plan
We all need to eat. However, there can be major differences in price when it comes to meal plans, which can add up to a few hundred dollars a semester. If you average three meals a day, at seven days a week, that comes out to twenty-one meals. While it may seem enticing to buy the twenty-one meal a week plan, first ask yourself a few questions.
Are you really going to get up and have breakfast every morning? Do you tend to eat out more on the weekends? If so, a better option may be to get a fifteen meal a week plan. You can usually increase your meal plan, if you think what you requested was not enough. Remember you can also stock your dorm room with snacks and microwaveable meals. You do not have to rely 100% on the campus cafeteria to eat.
Avoid Using Credit Cards
For many students, college is the first time they are away from home and have more financial responsibility. It was well known that many credit card companies flocked to college campuses to sign up students in droves. While regulations have been put in place to limit these companies, many still seek college students and even recent alumni to sign up for credit cards.
The fact is, once you reach eighteen you are eligible to begin establishing your own credit history, but many students have found that this can be to their detriment. If you do want to have your own credit card, check out prepaid credit cards or only open a credit card with a maximum balance of $500 or so. This will limit how much you can spend. Make sure to only use your card for emergencies, when possible. Credit cards should not be used to go out to eat with friends or to the movies unless you plan to pay the balance in full each month.
If you are going off to college for the first time, congratulations and good luck! Remember, there are plenty of ways you can save money and still enjoy your college experience. Some of the decisions you make today can follow your around for years. This is not meant to scare you, but to ensure you realize college is a bigger responsibility, both academically and financially. You can work hard, do your best, have fun and still save money.
Photo Credit: flickr