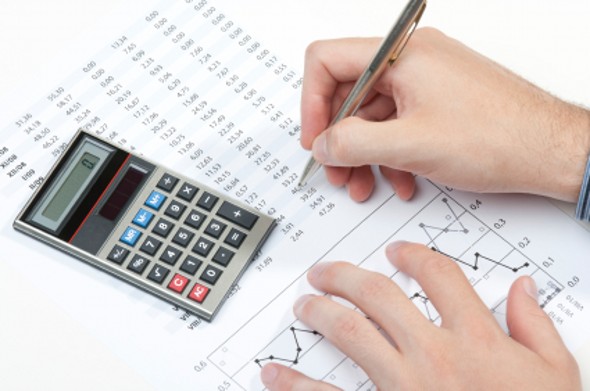 When the lazy days of summer come calling it's easy to adopt a more relaxed approach, especially when it comes to your finances. Going on vacation, buying new clothes or socializing with friends can eat away at your bottom line if you're not careful. Taking some time to do a midyear money checkup can help you stay on track and see how much progress you've made towards your goals. Here's a quick rundown of what you should look for to make sure you're fiscally fit.
3 Bad Money Habits That are Keeping You Broke
1. Reevaluate Your Budget
A budget is the foundation of your financial house and if it's been awhile since you've given yours a checkup, it's possible that there could be some hidden cracks. Expenses have a habit of creeping up slowly and when you're not paying attention, it can throw your whole budget out of whack.
It's a good idea to keep receipts for everything you spend but if you haven't been, your bank statements should be able to give you an idea of where your money's going. You'll want to look at your household expenses, like your electric bill, as well as personal spending for things like clothing to see what's increased or decreased and where you might need to cut back if your budget isn't working the way you want.
5 Reasons Why Your Budget's Not Working
2. Add Up Your Debt
Getting out of debt is one of the most common New Year's resolutions but too often, it tends to be one of the hardest to keep. If you started out 2014 in debt and you haven't come up with a plan to pay it down you can't afford to put your checkup off another minute.
If you don't know exactly how much you owe you'll need to make a list of all your debts as well as the interest rates. The final number may be ugly but you can't really formulate a plan for paying it off until you're able to face it head on.
There's a lot of debate in the financial community about whether you should pay off the highest interest debt first or the ones with the smallest balances. Paying off the debts with the highest interest will save you more money in the long run but it may take longer to reach the finish line. Knocking out a few smaller debts first gives you a push to keep going but you'll be shelling out more for interest. Ultimately, you have to choose the method that works best for you and your budget.
3. Take a Look at Your Taxes
The tax filing season has ended but it's never too soon to start planning for next tax year. Waiting until the last minute to try and get your paperwork together could end up costing you if you miss out on money-saving deductions or credits.
If you haven't been keeping good records now's the time to start getting things together. You'll want to track down receipts for all your deductible expenses, including charitable donations, business expenses and medical expenses. If you travel for your job, you'll want to make sure your mileage log is up-to-date and you've got copies of gas receipts.
You'll want to document things like education expenses you paid for yourself or your child or energy efficient home improvements since these things may qualify for a tax credit. Now's also a good time to review your withholding to make sure you're having enough taxes taken out so you don't end up owing a huge chunk of change to Uncle Sam.
4. Make a Nest Egg Checkup
Retirement is often characterized as a marathon, not a sprint and if you're not saving enough it'll take you much longer to reach the finish line. If you contribute to a retirement plan through your job, dig out your most recent statement so you can see how you're doing. You'll want to look at how well your investments are performing as well as how much you're paying in fees. Hidden fees can take a big bite out of your 401(k) if you're not careful.
It's also a good idea to reevaluate whether you're contributing enough of your income to retirement. If you're just putting in enough to get the company match, consider bumping it up a percentage point or two. Unless you're really strapped for cash, you probably won't even miss the money. If you're already maxing out your employer's plan, contributing to a traditional or Roth IRA can help you grow your savings even faster and get some tax benefits to boot.
Are Hidden Fees Draining Your 401(k)?
Half of 2014 is already gone but it's not too late to take control of your finances. Taking a careful look at where you are now can have a significant impact on where you end up once the new year rolls around.
Photo Credit: BestOnlineBanks