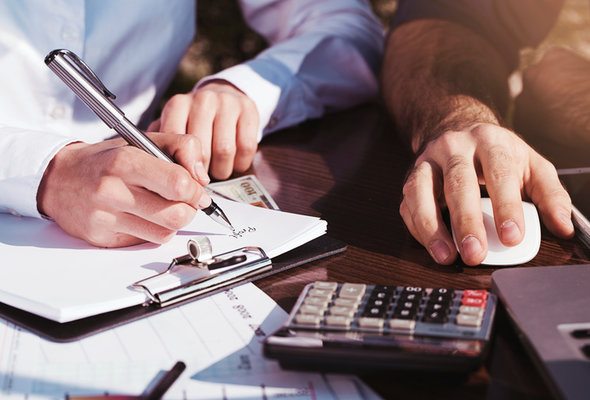 Summer is in full swing and next year's tax filing deadline is probably one of the last things on your mind. Even though the 2015 tax season is still several months away, now's a good time to go over your financials and fine tune your tax planning strategy. The more prepared you are the better off you'll be, especially if you're worried about owing money to Uncle Sam. Here are a few midyear tax must-dos that can help you hang on to as much of your hard-earned cash as possible.
Check out our income tax calculator.
Evaluate Your Withholding
Unless you're self-employed, your employer is required to withhold a certain amount of your pay for taxes. When you start a new job, you'll have to fill out a W-4 which tells your employer how many exemptions you want to claim. If you're not having enough withheld you could end up having to pay even more in taxes when it's time to file. If you're taking out too much, you'll likely get a refund.
The IRS offers a handy withholding calculator that can help you estimate whether you're paying the right amount in taxes. If your income has substantially increased or decreased or you've experienced a major life change, such as a marriage or the birth of a child you'll need to adjust your withholding accordingly.
Track Your Deductible Expenses
The IRS allows you to claim deductions for a number of things, including business expenses, charitable donations, education expenses and mortgage interest. The only catch is that you have to keep accurate records to be able to prove the deduction, which also protects you if you're ever targeted for an audit. If you haven't been keeping up with your expenses, it's a good idea to sit down and get organized.
3 Bad Money Habits That are Keeping You Broke
The kind of documentation you'll need usually depends on the type of deductions you're claiming. For instance, if you're claiming a deduction for money you donated to your church you'll need a receipt from the organization that specifies the amount of the donation and the date it occurred. If you deduct travel expenses for your job, you'll want to hang on to things like gas and hotel receipts or your mileage log.
Check Your Credit
Credits usually don't pack the same punch as deductions but they're still valuable when it comes to minimizing your tax liability. Taking advantage of every available credit reduces the amount of tax you pay, so it pays to know what you may qualify for. Some of the most commonly claimed credits include the Child Tax Credit, the Child and Dependent Care Credit and the American Opportunity Credit, which applies to education expenses.
If you think you may be eligible for a particular credit you'll want to check the IRS guidelines to make sure you qualify. Depending on which one you plan to claim, eligibility may be limited based on your income or filing status.
Max Out Retirement Contributions
Contributing to a tax-advantaged savings plan is a smart move if you're trying to minimize your taxable income. If you've been socking away money in your 401(k) or a similar employer-sponsored plan, bumping up your pretax contributions reduces the amount of tax you'll pay. For 2014, you can put up to $17,500 in your 401(k) or up to $23,000 if you're over age 50. The total annual contribution limit is capped at $52,000, including your employer's match.
Related: How Does My 401(k) Work?
If you're not eligible to participate in an employer's retirement plan, you may still be able to score a tax break by opening a traditional IRA. Contributions are generally tax-deductible but your ability to claim the full deduction is based on your filing status, income and whether you're covered by an employer's plan. The 2014 contribution limit for this type of account is $5,500 or $6,500 if you're 50 or older.
April 15th will be here before you know it but you don't have to be caught off-guard. Getting a grip on your tax situation now and doing a little tax planning can eliminate a lot of stress and unnecessary headaches when it's time to start working on your return.
Photo Credit: flickr