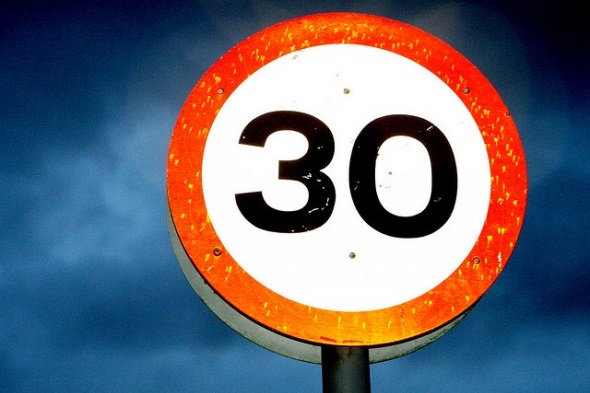 As you enter into your fourth decade, you've hopefully learned a few things along the way, especially when it comes to managing your money. Becoming a financial grown-up won't happen overnight and making mistakes is part of the process. If you managed to escape your twenties without racking up a serious amount of debt or doing anything that damaged your credit then congratulations, you're well ahead of the game. To keep your financial house running smoothly in your thirties and beyond, it pays to keep these important money lessons in mind.
1. Don't Get in Over Your Head With Housing
Once you've gotten established in your career and started earning some real money you might think the next logical step is to buy a home. One of the mistakes that first-time buyers often make is committing to more house than they can actually afford, a move that can be financially crippling for years to come.
Before you start shopping around for a property, you need to sit down and take a realistic look at your budget to see how a house payment fits into the picture. If a mortgage, homeowner's insurance and property taxes are going to substantially increase your monthly expenses, you may want to reconsider whether it's the right time to buy.
2. Revamp Your Retirement Plan
If you have yet to start saving for retirement this absolutely needs to be your number one priority. The longer you put it off, the less time your money has to grow and the smaller your nest egg will be once it's time to retire. A retirement calculator can give you an idea of how much you need to be socking away each month.
For thirtysomethings who've already built up a sizable stash of cash, now's the time to review your investment strategy to make sure it still aligns with your financial goals. If you're comfortable taking on a bit more risk, diversifying your portfolio may boost your returns. Savers who are contributing to a 401(k) or another employer-sponsored plan should also look at their current contribution level to make sure they're setting aside the most amount possible for retirement.
3. Consider the Cost of Kids
According to the USDA's most recent report, it now costs nearly a quarter of a million dollars to raise a child from birth to age 18. If you don't have kids yet but you're planning on starting a family, it's important to factor in all the added costs that go along with raising little ones. Knowing what to expect can make it easier to keep spending under control and plan ahead for the added expense.
If you already have kids, setting aside money for their education may be one of your goals but you shouldn't let it derail your own financial future. Too often, parents tend to focus on saving for college while neglecting their own goals, like saving for retirement or paying down debt. While it's important to give your child a head start financially, you don't want to end up paying the price down the road.
4. Evaluate Your Insurance
Having the right kind of insurance coverage is a must, especially if you have a family. Health insurance is a no-brainer but many thirtysomethings tend to neglect things like disability and life insurance coverage. After all, you're young and healthy so what could possibly go wrong? When you consider that accidental injuries are the leading cause of death for men and women in their 30s it emphasizes the need for adequate insurance.
Life insurance usually comes in one of three forms: term life, whole life and universal life. Term life typically has the lowest premiums but the policy is only good for a certain amount of time, usually 10 to 30 years. Whole life tends to be more expensive but it allows you to build cash value and it stays in effect for your whole life (hence the name!), or until you cancel the policy. Universal insurance is permanent insurance that's tied to an investment component. There are pros and cons to each type of coverage so you'll want to shop around before you commit to a specific policy.
Find out now: Compare Life Insurance Policies
Your thirties are a prime time for getting serious about your money if you haven't begun taking steps in that direction. The more proactive you are about getting your financial ducks in a row the brighter your outlook will be.
Photo Credit: flickr