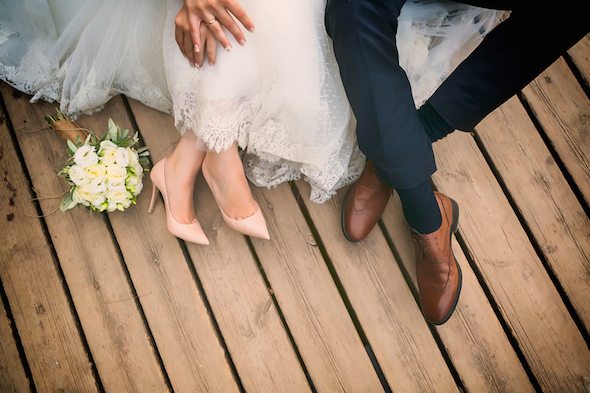 Weddings can be expensive. And if you're not moving in with your partner until after the big day, you might need to stock your new home with linens, kitchen appliances and other necessities. But after you've paid for the reception, you may not have enough money in your budget for a shopping spree. That's why it's a smart idea to include items on your registry that you know you'll use a lot or that may be a bit beyond your budget.
If you're already living with your partner, this could be a good time to upgrade to more durable wares. Instead of asking for things you'll never use, here are 10 practical gifts that you can ask your wedding guests to purchase.
Find out now: How much house can I afford?
1. A Slow Cooker
Since most newly married people in their 20s or 30s have jobs, cooking may seem like a time-consuming and exhausting task.
Having a slow cooker can make your life easier. You can find thousands of slow-cooker recipes online, and many of them only take about 15 minutes to prepare. Leave your slow cooker simmering all day and when you come back after work, a home-cooked dinner will be waiting for you. Or leave it on overnight and wake up to a breakfast casserole.
2. Luggage
Even if your luggage started out as functional, after enough time it can begin to wear down. Often young people aren't able to afford high-quality suitcases for themselves, so why not register for a beautiful set of luggage that will last you for years to come? Having a working zipper and wheels that glide smoothly across airport floors are the little things that make traveling easier.
3. Dishes
Since you'll always need dishes, they are a practical item to add to your wedding registry. And since dishes break easily, it doesn't hurt to have extra plates and bowls. That way if you drop one, it's not the end of the world.
Even if you have enough everyday tableware, there's nothing wrong with wanting fancy china that you can bring out on special occasions.
4. Flatware
Besides dishes, every kitchen needs to be stocked with flatware. Sure, you may already have knives and forks, but do you have serving spoons or a ladle?
Related Article: The Best Cities for an Affordable Wedding
5. Bedding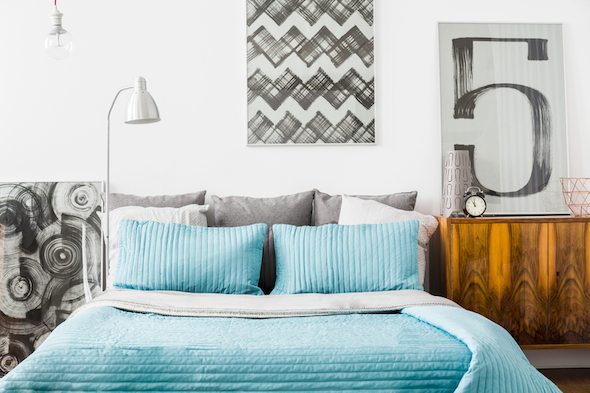 Between sheets, pillows, pillowcases, blankets, comforters and mattress pads, there's bound to be something that you and your partner want but don't have. Since bedding and linens can cost you a pretty penny, it's a good idea to include them on your registry. Plus, extra bedding comes in handy when friends or relatives want to spend the night.
6. A Vacuum Cleaner
If you don't already have a vacuum cleaner, you should consider asking your guests for one. Maybe a cordless vacuum or one with a detachable nozzle? Okay, it may not be the most exciting item on your list, but it will go a long way in keeping your home spotless.
7. A Blender or Food Processor
Blenders can be an investment so many people are understandably hesitant to pony up the cash for one. But if you're a fan of smoothies and soups and you're interested in making your own to save some cash, blenders make whipping them up a cinch.
And a food processor can do everything from grinding meat to chopping veggies, so if you spend a lot of time in the kitchen, it can be an incredibly useful tool.
8. A Microwave
A microwave is one of those items you probably find yourself using a couple times a day. If you haven't upgraded your model in years or if you simply never got around to buying one, this could be the perfect time to ask for a state-of-the-art appliance.
Related Article: All About Wedding Loans
9. A Chef's Knife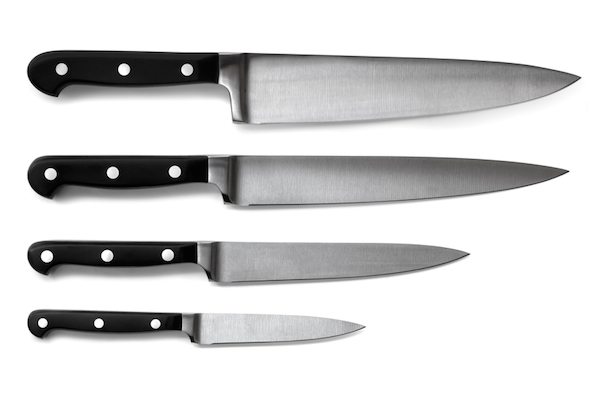 A high-quality chef's knife can cost hundreds of dollars, but it's often worth the money. A solid chef's knife can be used as an all-purpose knife that you can do almost anything with. Need to dice chicken? Need to slice a pineapple? Need cut open a particularly stubborn squash? A great chef's knife can make all of that a breeze.
10. Wine Glasses
If you're a vino drinker, you'll certainly put wine glasses to good use. Whether you've never had a uniform set or you need more because you plan on entertaining, it may be a good idea to ask for a complete set of glasses when you're getting married.
Photo credit: ©iStock.com/verve231, ©iStock.com/KatarzynaBialasiewicz, ©iStock.com/Robyn Mackenzie