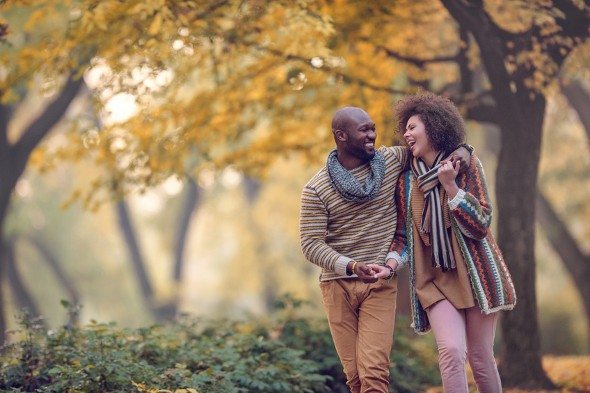 Everyone knows that New York City can be an expensive place to live, especially for singles. But it doesn't have to be an expensive place to date. While it's true that the City That Never Sleeps has a high cost of living, you'll find that there are plenty of fun and free things to do. Check out 10 free dates ideas for you and your significant other to try out while you're exploring the Big Apple.
Check out our cost of living calculator.
1. Attend a Free Concert in Central Park
SummerStage, held each year at the Rumsey Playfield in Central Park, is an outdoor festival of the arts. For the most part, performances are free. Some highlights for summer 2016 include the Metropolitan Opera Summer Recital Series, which will take place in June, and a performance of Chicago the Musical, which will take place in August.
2. Attend the Bryant Park Summer Film Festival
While the film showings are often crowded at Bryant Park, there are usually a lot of good movie selections. The lineup for summer 2016 includes Ferris Bueller's Day Off, Top Gun and Star Trek II: The Wrath of Khan.
Just keep in mind that you're not allowed to bring chairs, tables, dogs or plastic ground coverings (including sheets, tarps, bags and pads) on the lawn. So if you don't want to sit directly on the grass, it might be a good idea to bring a sweatshirt.
3. Visit the Brooklyn Botanic Garden
The Brooklyn Botanic Garden has 10 gardens, a cafe and a library, among other attractions. It's generally free on Tuesdays and on Saturdays between 10 a.m. and noon. And it's always $6 if you're a senior who's at least 65 years old or you're a student with a valid ID card.
Related Article: 5 Easy Ways to Save on Entertainment
4. Go Kayaking on the Hudson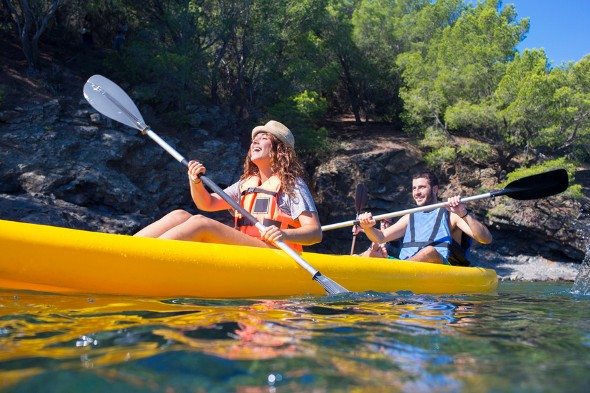 There's free kayaking available for free on weekends and holidays from May 21, 2016 until October 10 at Pier 26 in Tribeca. It's also free on Tuesday, Wednesday and Thursday evenings between 5 p.m. and 7:30 p.m. from June 15 until September 15. Kayaking is free at Pier 96 as well, which is located at 56th Street in the Hudson River Park.
In order to go kayaking, you – and your date! – will have to know how to swim. You'll also have to sign waivers and wear life jackets, which are provided by the boathouses that offer the free programs.
5. Visit the Museum of Modern Art
You can get into the museum (also known as MoMA) for free on Fridays between 4 p.m. and 8 p.m. Four hours might not be enough time to see all of the exhibits, though. You'll find artwork created by Andy Warhol, Frida Kahlo, and Henri Rousseau, among others.
6. Ride the Staten Island Ferry
You might not initially associate the Staten Island Ferry with romance, but it'll provide you with a great view of the Statue of Liberty, Ellis Island and the New York Harbor. What could be more romantic than watching the Manhattan skyline fade away at night?
And here's the best part: Because the Ferry is technically for commuters, it runs 24 hours a day, seven days a week. You might want to avoid it during rush hour, however, when the Ferry is typically packed.
7. Visit the New York Aquarium
The New York Aquarium could be a great place to take your date. While it's still being rebuilt following the destruction caused by Superstorm Sandy, you'll be able to see a variety of animals, including walruses and penguins. Entry is free in the fall, winter and spring on Fridays between 3 p.m. and 3:30 p.m. In the summer, entry is free on Fridays between 4 p.m. and 5 p.m.
Related Article: Should You Use Cash or Credit for Summer Travel?
8. Visit Belvedere Castle in Central Park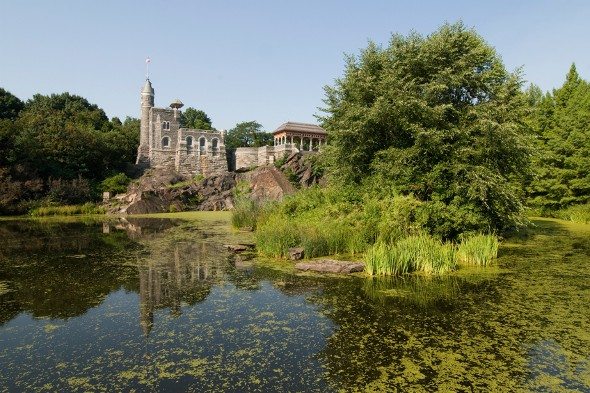 The structure itself is beautiful. It was designed in 1865 to be a backdrop in Central Park. If you go up to either of its balconies, you'll get a lovely view of different aspects of the park, including the Delacorte Theater, the Ramble, the Turtle Pond and the Great Lawn.
Birdwatchers can spot birds from Belvedere Castle, too. The castle also contains the Henry Luce Nature Observatory, where you can see a large collection of historical artifacts.
9. Tour the Brooklyn Brewery
The Brewery is open to the public between noon and 8 p.m. on Saturdays and free tours are held throughout the day until 5 p.m. The drinks aren't free, but they're cheap, especially for New York City. Each beer costs $4 and you can buy six of them for $20.
10. Visit the Museum at FIT
The Museum at FIT could be another good spot for a date. It's home to collections from fashion icons like Balenciaga, Chanel, Dior and Yves Saint Laurent.
The museum is always free. It's open from noon to 8 p.m. Tuesday through Friday and from 10 a.m. to 5 p.m. on Saturdays.
Photo credit: ©iStock.com/skynesher, ©iStock.com/Xavier Arnau, ©iStock.com/Klaas Lingbeek- van Kranen