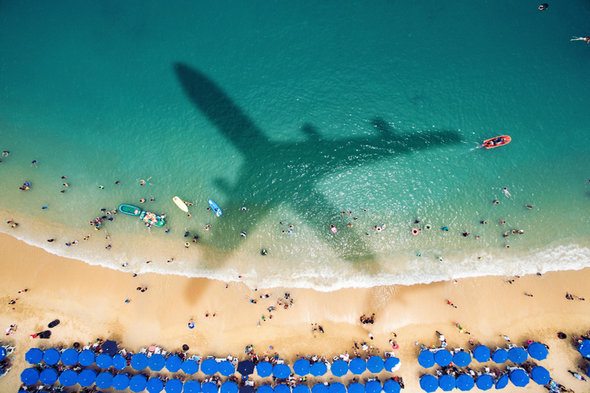 What exactly does "best" mean when it comes to traveling? Well to us, best means optimal. It means figuring out what's easiest for the traveler, the most wallet-friendly and the most convenient. With that in mind, we looked for the best times and ways to travel, for you and your budget.
Find out now: What card is best for me?
Best Times To Book Travel
Farecompare.com has been compiling ticket price data from more than 500 airlines since 2004. Their compiled data is stored in one of the largest databases of historic and current airfares. Through this data, Farecompare is able to answer a few key questions for us.
For one: when is the cheapest day to fly? Domestically, the cheapest day to fly is Wednesday. Your next best options are Tuesday and Saturday. You might want to avoid Friday and Sunday, though.
The cheapest international flight is often the first flight out in the morning. The next cheapest option is a flight around lunchtime or dinnertime. Lastly, the cheapest time to purchase airline tickets is on a Tuesday at 3 pm Eastern time.
A good rule of thumb to follow is to book six weeks in advance for the cheapest airfare. The Airlines Reporting Corporation (ARC) finds that booking six weeks in advance offers passengers the lowest price. This is almost 6 percent below the average price of a flight.
Data compiled from every U.S. travel agency from the last four years has shown that most people booked the cheapest tickets 42 days prior to their flights. It also helps to go in between expensive travel periods. Any time between Thanksgiving and Christmas is ideal, with the exception of New York City, since everyone wants do their shopping there. You can also choose to travel between New Year's Day and Spring Break.
Best Times to Travel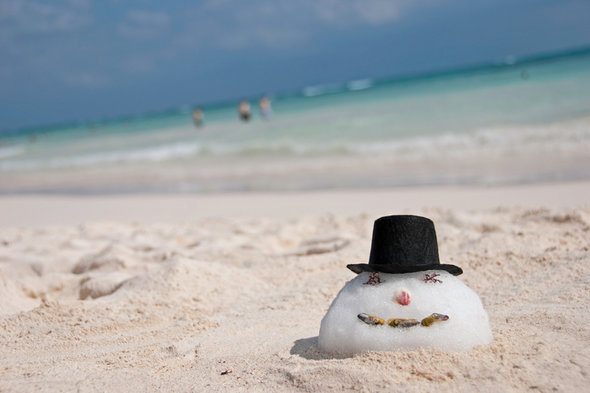 When planning the time of year to travel, it helps to use common sense. For example, if you like skiing, try looking at the end of ski season to find deals. Activities like skiing are season-sensitive, so booking just outside of the season can offer some great deals.
Jaime Freedman, a deals specialist at Travelzoo says, "There are world-class hotels in famously pricey ski destinations offering amazing deals. Mont-Tremblant and Whistler, for example, have great deals a few weeks prior to ski season and then again at the tail end once the weather warms up."
Another example is to go to notoriously hot cities during the hot months. One great city to visit is Las Vegas. Visiting Las Vegas in July and August guarantees low pricing for hotel stays. Plus, Vegas has air-conditioned hotels and casinos with and air-conditioned trams traveling between destinations. Miami and New Orleans are also two great cities known for their heat that are surefire shots for scoring cheap summertime travel.
To the opposite, you can check out Europe during the winter months as suggested by SRI Travel & Promotion owner Renee Werbin. For example, Canada is known for its cold weather so going there in its coldest months could pay off. Just keep in mind that you might have to buy cold weather gear.
Airfare to Asian countries and other costs also tend to dip during winter months according to Werbin. However, just know that it gets difficult to find a deal anywhere between Christmas and New Year's Eve.
Tips on Best Ways To Travel
Airfare isn't the only costly part about traveling. Finding accommodations once you reach your destination can take a big chunk out of your savings too.
Couch surfing is an incredibly inexpensive and unorthodox option of accommodations while you travel. When it comes to couch surfing, there is no one set scenario of what your accommodations will be like – you may end up literally on a couch, or perhaps in a guest bedroom.
Host families are usually well-traveled themselves and enjoy meeting other travelers. Couch surfing is an adventurer's dream because it offers unique benefits. For example, you can benefit from a host family's local perspective, getting tips on places to visit and making friends to go sightseeing with or dine with. Sites such as couchsurfing.org are a great place to begin exploring potential host families. Or if you have friends all over the world, see if they have room to spare.
If couch surfing isn't your thing, renting an apartment or a house may be a cheaper alternative to staying in a hotel room, which can get pricey fast. Available rentals can be found on sites like homeaway.com and airbnb.com. While hotels charge per night, home rentals usually charge per week, which can save you a considerable amount of money.
On another note, cruises are another money-saving option. Plus, they include lodging, meals and a ton of entertainment. Sailing out of a port close to home will eliminate the need for airfare, saving you even more money.
You could also look into a number of all-inclusive resorts. This means one price for lodgings, food, beverages and on-site activities. At an average of $220 per day, everything you could want in a vacation is available to you. This saves you the cost and hassle of paying for everything individually. Check discount sites such as Groupon and LivingSocial for great inclusive travel deals.
Best Ways to Pay for Travel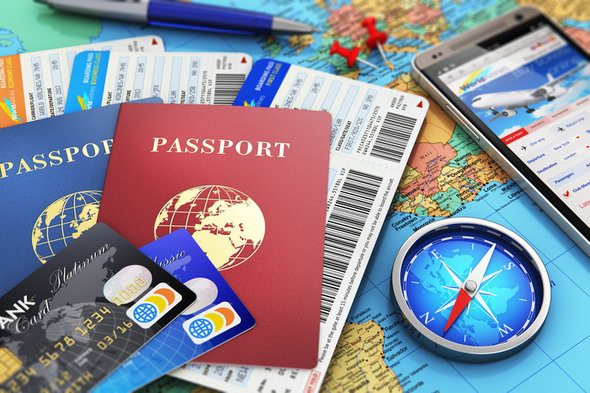 Renting a house or condo large enough to accommodate your group will definitely save money and add convenience. A $1200 weekly rental split among four travelers, for example, makes lodging much more affordable for all parties. Renting an entire home also means access to a kitchen. That way you can prepare meals instead of going out to eat for every meal.
You might also want to consider signing up for an airline-branded credit card. That can pay off big in terms of free miles. Carefully pick your travel rewards card and you'll likely be rewarded for all that effort with several thousand miles as a bonus. That amount can often be enough to give you a free flight or at least significantly cover the cost.
Once you get to your destination, look into tourist discount cards. Although you may feel a little goofy doing it, it's worth asking stores for one! You can get up to 11% off on your purchases if they do.
If they say yes, simply show your out-of-state or out of country ID and you'll receive a card to use with your purchases. Typically big box retailers like Macy's or Bloomingdales offer these cards as opposed to smaller shops.
Finally, take advantage of the internet! The internet is the perfect resource for researching all your travel options. For example, www.befrugal.com's Fly or Drive Calculator helps you compare the cost and time of flying and driving. That way you can make the best choice according to your situation. Thorough research is always the best way to start off planning any trip. It's the most beneficial tip we could ever give.
Photo credit: ©iStock.com/Alija, ©iStock.com/carebott, ©iStock.com/scanrail