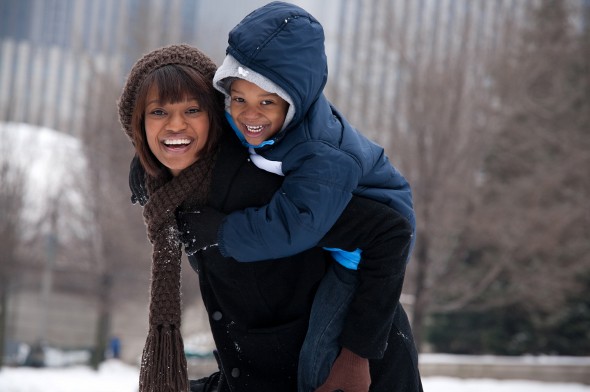 Bouncing back from a holiday shopping spree can take time. While you're working hard to get all of your financial ducks in a row, you don't have to stay cooped up in the house for the remainder of the season. There are plenty of ways to entertain yourself during the winter. We've got 13 fun activities that won't wreck your finances or derail your budget.
Check out our budget calculator.
1. Check out the Neighbors' Holiday Lights
The bright, decorative lights in your neighborhood won't be up forever. If you're bored at home, you can grab your family and take a walk down your street. The lights could inspire you to put more effort into your decorations for the next holiday season. At the very least, you can enjoy spending time with your loved ones and discussing which houses are your favorites.
2. Go Ice Skating
Ice skating is an activity that just about anyone can partake in. Whether you're falling on the ice with your family or stumbling into your date, you're sure to have a good time. It likely won't cost you more than $15 or $20 to rent a pair of skates and a helmet (if you're injury-prone).
Depending on the facility you go to, you might have to pay a little extra to lock up your belongings while you skate. But all in all, you won't have to fork over too much money to take a spin around the rink.
3. Play in the Snow
Even if you're no longer a child, you can still go out in the snow and have some fun. Making snow angels and building snowmen are classic winter activities that won't cost you a dime. If you're in the mood to be creative, you could build a fort out of snow or compete with your friends to see who can design the best ice sculpture.
4. Start Sledding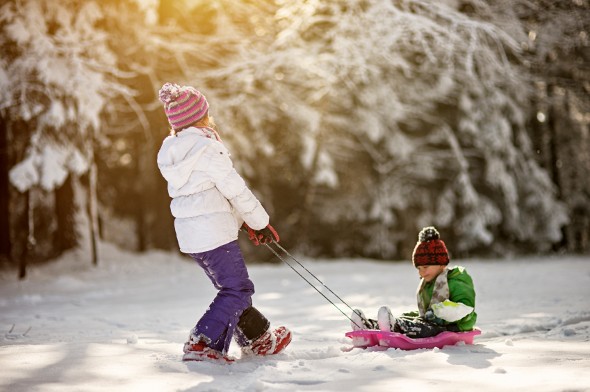 Sledding is something else you can do when you've got the winter blues and don't want to spend too much money. If you don't own a sled, there's no need to go out and buy one. After all, sleds can be pretty expensive.
Instead, you can use an item that you already have in your house. A trash can lid, yoga mat or air mattress can act as a substitute sled when you can't afford to purchase a real one.
5. Consider Snow Tubing
Snow tubing is similar to sledding. The only difference is that you'll be sliding through the snow in a circular donut rather than a rectangular sled. Snow tubing can be a safe alternative to skiing and snowboarding, and you can do it in your own backyard.
6. Make Seasonal Treats
When the holidays are over and you've run out of pumpkin pie and pound cake, you can bake cookies or make a gingerbread house. The ingredients you'll need to buy will be a minor expense. And if you're out of eggnog, you can make hot chocolate to go along with your treats.
7. Binge Watch Your Favorite Films
Since you'll be spending so much time inside, you might as well have a movie marathon. Watching a seasonal film at home won't cost as much as a trip to the movie theater, especially if you have an account that lets you watch as many movies as you'd like for a small monthly or yearly fee.
8. Try Ice Fishing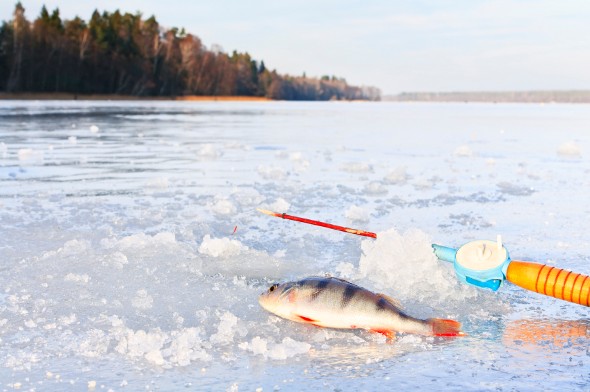 Anyone who's a fan of fishing might want to give ice fishing a try. You can find inexpensive fishing gear if you look at used sporting goods stores, and then you'll be ready to head off to the nearest frozen lake or pond.
The most important thing to keep in mind is your safety. Before you start fishing, check the ice to make sure it's not too thin.
9. Learn How to Knit
Wintertime is the perfect time to take on a new hobby. An online tutorial or video can teach you how to knit, and in no time you'll be able to create your own scarves and hats. Knitting supplies are cheap, and the money you save on winter clothing and accessories can cover part of a student loan bill or another expense.
10. Join in on a Hockey Game
If the tickets to your city's professional hockey games aren't in your price range, you can challenge your friends to a scrimmage. Not being able to find someone to lend you equipment shouldn't prevent you from playing hockey. You might be able to rent hockey pucks and sticks from a place nearby.
11. Get Started on Next Year's Holiday Decorations
Feeling crafty? Time is on your side, so it doesn't hurt to start working on holiday decorations for next year. You can easily make paper snowflakes, ornaments and snow globes if you're on a tiny budget. Or, you can get ahead of the year's birthdays with handmade gifts for friends and family.
12. Take a Hike
A hike can give you a nice break from your house if you come down with cabin fever. The fresh air will clear your head. You could come across something you've never noticed before while you're on your journey and discover beautiful hiking spots in your area.
13. Exchange Clothes With Your Friends
After you've thrown your holiday parties, you can host another get-together and swap clothing with your close friends. Trading clothes is one way to beef up your winter wardrobe and get your hands on some new looks for the upcoming spring. It'll be an even exchange, so you'll be able to walk away with a new wardrobe without having to pull out your wallet.
The Takeaway
The winter weather doesn't have to cramp your style or keep you from enjoying yourself. With our list of fun and inexpensive activities, you'll have no problem braving the cool temperatures.
Photo credit: ©iStock.com/tacojim, ©iStock.com/Imgorthand, ©iStock.com/alexvav