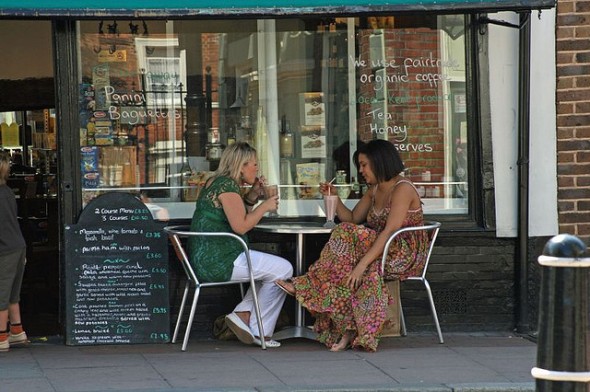 Summer is the time of year to let your hair down and relax a little. Some employers take on summer hours meaning more free time, and of course there is the coveted vacation time. These getaways allow an escape from everyday life, even when staying at home. While it is important to enjoy their summer, it is also important to be aware of potential money pitfalls that can drain pockets this season. Here are four common money pitfalls to avoid this summer.
Find out now: How much do I need to save for retirement?
Overspending on Getaways/Vacations
You have worked hard during the long, cold months, and this winter was a particularly harsh one. So, it only makes sense that you want to get away to enjoy some fun in the sun. However, it's important to not be in such a rush to get away that you fail to plan ahead and do your research.
Search for bargains, look for special offers and save wherever possible. It's a good idea to look at your finances to get an idea of whether or not you can honestly afford the vacation you are planning. If not, there is no shame in doing a "staycation." This is where you stay home, or only go to a nearby city or town for a little R&R.
Don't Overpay for These Expenses on Summer Vacation
Eating Out Too Often
It's summer, which means the temperatures are up, and the last thing many of us want to do is make our homes even hotter by turning on our stoves and ovens. Furthermore, who wants to be inside cooking when there are still many hours of sunlight left in the day once you get off work?
This can lead to a lot of eating out with friends and family, which can cause a strain on your finances. Look over your budget. Maybe you need a summer version with lower grocery bills but more money allocated to dining out. Make sure to track how much you are spending when you do eat out so you don't overspend.
Budgeting Tips for Lazy People
You can also combine the two – eating out while still saving money. If you have a grill, cook outside using it. This will give you the feel of being out and enjoying summer, while still eating a home cooked meal.
Not Planning for Fall and Winter
Many of us are too busy enjoying our summer to plan ahead for the fall and winter seasons. As a result, fall and winter seem to come up on us out of nowhere, especially the holiday season. Failure to properly save money for holiday travel or gift buying now can result in overspending on credit cards and going into debt later. To remedy this, remember to put a little bit aside each pay period in anticipation of the upcoming seasons.
Christmas in July: How to Start Saving Now
Less Focus on Your Career
Though many employers shorten their hours during the summer, this is actually a great time for employees to find new work or advance in their careers. Many employers actually hire during the summer since business tends to be slower, they have more time to train employees. You can also take time during the summer to continue to network with colleagues and potential future employers.
There are a number of other potential money pitfalls that occur during summer, but these are some of the most common. Take time to enjoy your summer, just be smart about it. Try not to go overboard, and make financial mistakes that you will be paying for months from now.
Photo Credit: flickr