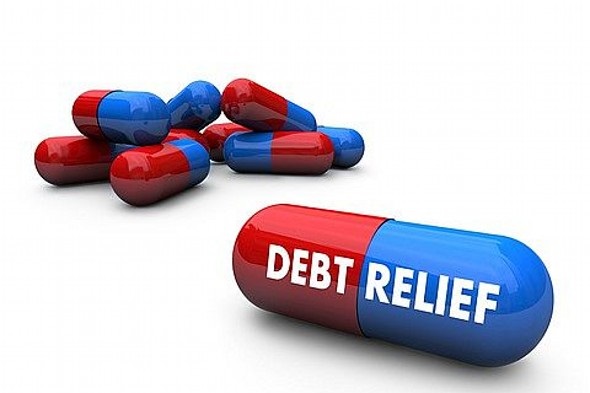 It's no secret that student loan debt has reached epic proportions, surpassing $1.2 trillion total according to the Consumer Financial Protection Bureau. While the average borrower's debt load has increased, so has the default rate as students struggle to keep up with hefty monthly payments. According to the most recent data from the Department of Education, the two-year default rate was 10% for the 2011 fiscal year, a nearly one percent increase over 2010. The rate at which students default within three years of entering repayment was even higher, at 14.7% as of 2010. This means loan rehabilitation for student borrowers is more needed than ever.
Related: Can I Afford My Student Loan Payments?
Defaulting on a student loan can be severely damaging financially and it doesn't mean your obligation to the debt goes away. To address the growing tide of student loan defaults, the federal government issued new regulations that would make it easier for borrowers to bring their loans current. As of July 1st, cash-strapped students are now able to rehabilitate their loans using an income-based formula. If you've fallen behind on your payments, here's what you need to know about the student loan rehabilitation program.
Which Loans are Eligible
Currently, the new rehabilitation rules apply to Direct loans and loans acquired under the Federal Family Education Loan (FFEL) program. This includes Subsidized and Unsubsidized Direct Loans, Direct PLUS Loans, Direct Consolidation Loans, Subsidized and Unsubsidized Federal Stafford Loans, FFEL PLUS Loans, and FFEL Consolidation Loans. If you defaulted on a Perkins loan, you'll have to contact your school directly to discuss your repayment options. Keep in mind that the new guidelines don't apply to private loans.
How Rehabilitation Works
You'll have to contact your lender to request loan rehabilitation. If your account has already been turned over to a collection agency, you may have to get in touch with the Department of Education directly to get the ball rolling. Once you're in rehabilitation, you're obligated to make nine on-time payments towards your loan over a 10-month period. That means you can skip paying for one month if you come up short on cash.
4 Student Loan Mistakes You Can't Afford to Make
Federal law states that your payments during the rehab period must be "reasonable and affordable". Specifically, the Department of Education now requires lenders to offer students a payment amount similar to what they'd pay under the income-based repayment program. Currently, the IBR plan limits your monthly payments to 15% of a borrower's discretionary income. There's no minimum amount you have to pay in rehabilitation but you do have to make all the payments on time.
Once your loan is fully rehabilitated, you're no longer considered to be in default. The default status is removed from your credit as are any wage garnishment orders issued against you. You also become eligible to apply for additional student aid. It's important to note that your monthly payments may be higher and you may owe more if any collection costs were tacked on to your balance.
If You're Behind on Your Payments
When you're having trouble making your payments, it's important to look into your options before your loans go into default. For instance, if you're experiencing a financial hardship you may qualify for a deferment. This means that your payments are suspended for a set period of time and no interest accrues on the debt.
If you're not eligible for a deferment, you may be able to get some relief through forbearance. Under the new rules, you can request a forbearance on your student debt if you've been delinquent for at least nine months. During a forbearance period, interest continues to accrue but you're not required to make any payments. The forbearance period is limited to 120 days for oral requests.
5 Ways to Get Help Paying Off Your Student Loans
If you need help with making your payments more affordable, the Department of Education offers several repayment options which take your income into consideration. Depending on which plan you choose, you may be eligible to have part of your student loan balance forgiven. There are some potential tax implications associated with student debt forgiveness so it's important to discuss the details with your lender before making a decision.
Photo Credit: flickr