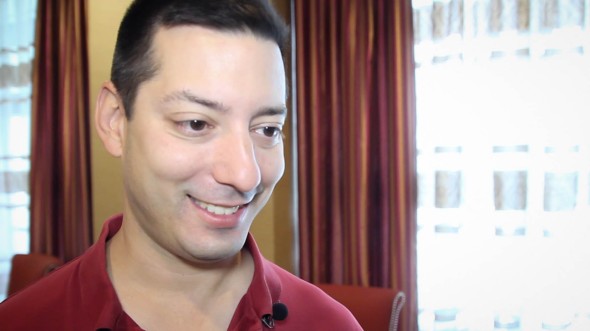 Jason Steele flies for free. With his wife. And two kids. Internationally. Before your jealousy turns to anger, I should probably mention that he's willing to share his secrets. In fact, the travel rewards expert spoke with us for this edition of SmartAsset Talks.
Find out now: What rewards card is best for me?
Jason Steele is from Atlanta. The city is major but the surrounding area is rural. He says this predicament means you pretty much have to fly to go on vacation. To cut down on those costs, he started paying attention to frequent flier miles. But he soon realized he couldn't fly often enough to earn the miles to travel a lot. This led him to focus on maximizing credit card rewards.
He warns that this strategy, often called credit card churning, isn't for everyone. If you are carrying a balance on your credit cards or prone to overspending, it may be best to pay for travel another way. But if you pay off your cards each month, you may be missing out on some free trips. Jason says make sure you have a rewards credit card and pay attention to sign up bonuses. For more of Jason's tips, check out the above video.
SmartAsset Talks to J. Money of Budgets are Sexy (Video)
Thank you so much to Jason for joining us at SmartAsset Talks! This is an ongoing vlog (video blog) series with some of your favorite bloggers and personal finance experts. Keep checking back here for interviews – once a week we post them right here on the SmartAsset blog.
Related Video: SmartAsset Talks to J.D. Roth
Photo and Video Credit: Walter Tyler