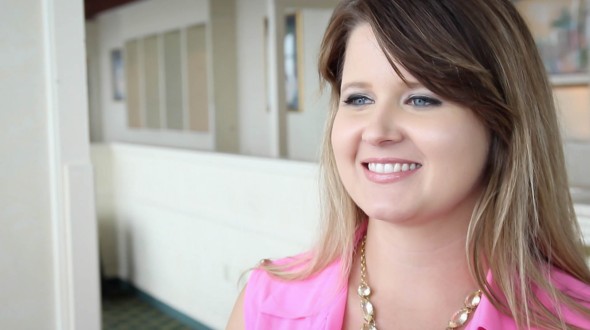 Shannyn Allan didn't want to give up on a beautiful life just because she was broke. As a grad student living in an expensive city, Shannyn started a personal finance blog to show you could live (and live well) on only a little… as long as you got crafty. Her motto – fit, fashionable and fabulous. But still frugal.

Find out now: How much do I need to save for retirement?
Shannyn's blog started as a chronicle of her journey living in Chicago as a broke grad student and trying to balance student life with having a beautiful life on a budget. Shannyn tells us that making a limited budget work is all about getting very creative. But beyond sharing her experiences, she got something unexpected out of creating a blog.
Related Video: SmartAsset Talks to J. Money of Budgets are Sexy
As she prioritized her life, Shannyn found herself talking to others about how they prioritize and fund the things that matter to them. She says she learned from people who had paid off thousands of dollars in debt, built their own homes or built up businesses. For her it helped to find out how they got there- whether it was with a 9-to-5 job, a side gig or by also creating a blog.
Hear more from Shannyn, including her top tip for those looking to lead a beautiful but frugal life, by watching the video above!
Thank you so much to Shannyn for joining us at SmartAsset Talks! This is an ongoing vlog (video blog) series with some of your favorite bloggers and personal finance experts. Keep checking back here for interviews – once a week we post them right here on the SmartAsset blog.
Related Video: SmartAsset Talks to J.D. Roth
Photo and Video Credit: Walter Tyler