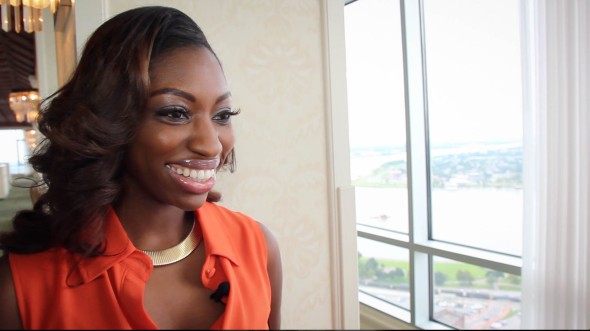 Patrice Washington says she is an accidental personal finance blogger. Regardless, it's a role she seems born to play, and one she's certainly making the most of! Patrice is now much more than a personal finance blogger, she is a personal finance educator, author and advocate. You can see, hear and read Patrice pretty much everywhere from the Steve Harvey TV and radio show to her own books on personal finance. We caught up with Patrice in New Orleans for this edition of SmartAsset Talks.
Find out now: How much do I need to save for retirement?
Patrice originally started a personal blog so her family members in another state could keep up with her daughter. But she didn't feel challenged and said she grew bored. So she decided to enhance the blog by infusing it with her views on personal finance.
It was a subject Patrice became familiar with after finding herself in $18,000 of credit card debt in college. Back then she knew she had to do something to improve her finances so Patrice says she read and studied up on the subject. When she began answering questions from others, she realized her passion lay in teaching people how to handle money.
Related Video: SmartAsset Talks to J. Money of Budgets are Sexy
Now Patrice is a best-selling author with three books out. Watch the video above for more on where you can find her personal finance advice. She explains how she started out hoping her mom would read her blog in 2009 to now providing her wisdom on a morning radio show with 8 million listeners.
Related Video: SmartAsset Talks to J.D. Roth
Thank you so much to Patrice for joining us at SmartAsset Talks! This is a vlog (video blog) series with some of your favorite bloggers and personal finance experts. Check out all of the interviews posted right here on SmartReads.
Photo and Video Credit: Walter Tyler