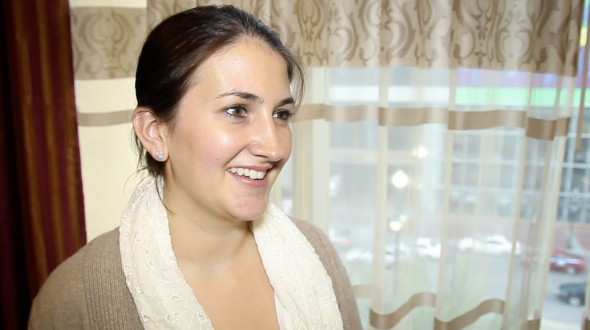 Lauren is THAT lady. The mother of four juggles it all. When her family was digging out of debt she learned just how much she could save on groceries by cutting coupons, planning ahead and executing. Now she shares what she learned with others through her blog, speaking engagements and her book. You may have seen her on the Dr. Oz show, the Marlo Thomas Show or in ALL You magazine. Well, now you can see her here as part of our SmartAsset Talks series where we interview personal finance experts.
Find out now: How much house can I afford?
Here's some of what we learned from Lauren:
She explains that I am That Lady was "born out of the idea of being that crazy lady in the cashier line who has tons of coupons, and their kids are breaking candy bars and life is just insane." She says she is that lady (though she was very put together when we met up with her!).
To help get her family out of debt Lauren turned to groceries – she learned that was the best place where she could see immediate savings. So now on her website she shares everything you need to live on a budget including recipes, coupons, online deals, frugal living articles and meal planning tips.
Her advice to the rest of us: Don't be afraid to be THAT lady! That lady does anything she needs to do to save for her family. For more tips and info about Lauren's website be sure to watch the above video.
Thank you so much to Lauren for joining us at SmartAsset Talks! This will be an ongoing vlog (video blog) series with some of your favorite bloggers and personal finance experts. Keep checking back here for interviews – once a week we will post them right here on the SmartAsset blog.
Related Video: SmartAsset Talks to J.D. Roth
Photo and Video Credit: Walter Tyler