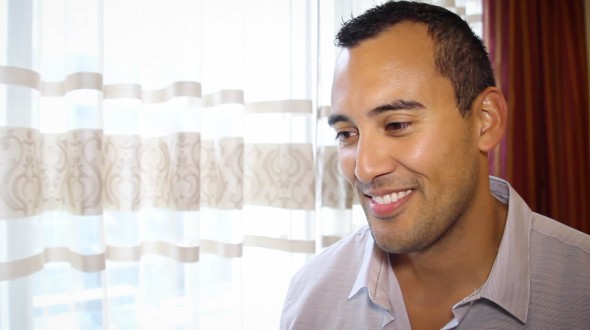 Jeff Rose is a Certified Financial Planner (CFP) and well known personal finance blogger. He calls himself a numbers geek but his cool, confident nature makes him sound more like a financially fit friend who is willing to let you pick his brain. So we did just that! Jeff is a best-selling author, CEO of his own wealth management firm and our guest for this edition of SmartAsset Talks.
Find out now: How much should I save for retirement?
When we caught up with Jeff at FinCon, he shared with us why he is so passionate about this topic. Jeff says he hears from a lot of people who want to do something about their finances but don't know how. He thinks the big, fancy words generally used by the finance industry can make experts seem smart but don't help the average person. So his goal is to make it simple enough for people to understand and then take action.
When it comes to getting started with investing, Jeff knows there are a lot of options out there. He encourages his clients (and all of us!) to get invested before investing. This means ask questions, do research and learn what you can about your options so you are engaged in your own financial future. To hear more from Jeff – including his somewhat unusual take on retirement savings and 401(k) accounts – check out the above video.
SmartAsset Talks to J. Money of Budgets are Sexy (Video)
Thank you so much to Jeff for joining us at SmartAsset Talks! This is an ongoing vlog (video blog) series with some of your favorite bloggers and personal finance experts. Keep checking back here for interviews – once a week we post them right here on the SmartAsset blog.
Related Video: SmartAsset Talks to J.D. Roth
Photo and Video Credit: Walter Tyler