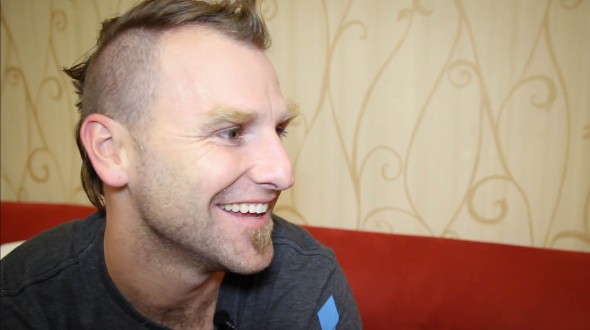 J. Money is the rebel of personal finance. Some people even call him the rock star. Whatever label you choose, he's certainly not your average finance nerd. The full-time blogger dons a mohawk instead of a suit and tie and his view on the (sometimes dry) topic of finances is refreshingly optimistic. The man behind the Budgets are Sexy and Rockstar Finance brands sat down with us for our latest SmartAsset Talks video.
Find out now: How much do I need to save for retirement?
J. Money doesn't like the doom and gloom of some personal finance advice and information. He says no matter how old you are or how little you already have saved, it's best to stay positive. "We're all in different phases and let's do our best at whatever phase you're in." With his attitude and energy, it's easy to see why people are interested in reading and hearing what he has to say!
Nearly seven years into blogging J. Money says he is still learning about the topic. He truly seems to enjoy sharing with his readers whatever he learns. In fact, his latest venture takes advantage of the fact that he regularly reads hundreds of articles a day. Watch the video for more about that venture and the story of how he came up with the intriguing name of Budgets are Sexy (hint it involves a certain celebrity).
Thank you so much to J. Money for joining us at SmartAsset Talks! This will be an ongoing vlog (video blog) series with some of your favorite bloggers and personal finance experts. Keep checking back for interviews – once a week we will post them right here on the SmartAsset blog.
Related Video: SmartAsset Talks to J.D. Roth
Photo and Video Credit: Walter Tyler