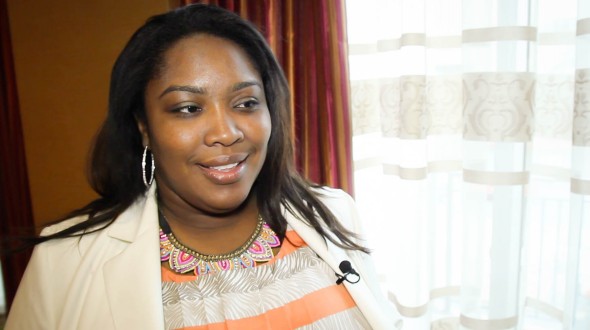 Sandy Smith is cheap. And she's not afraid to tell people about it. Her motto is, "I embrace the cheap." She says being cheap means being concerned about saving money, getting the best bang for your buck and not spending what you don't have to. We caught up with Sandy at FinCon, a conference for personal finance bloggers, to talk about her personal finance blog as well as a new venture she's working on with other bloggers.
Find out now: How much do I need to save for retirement?
Sandy tells us in this edition of SmartAsset Talks that though frugal may sound a little more aristocratic, she doesn't believe there is a difference between being frugal and being cheap. She says especially following the last recession, we all need to be focused on being a bit more cheap.
Another thing that came out of the recession, was her understanding how people of color were hit especially hard by the economic downturn. Sandy decided to do something about it. She partnered with other personal finance bloggers to form a new site specifically aimed at educating all people of color on money.
Related Video: SmartAsset Talks to J. Money of Budgets are Sexy
To hear more about both Sandy's personal blog, where she has been chronicling her journey out of a six-figure debt since 2009, or her new joint venture educating people of color on money matters, check out the video above.
Thank you so much to Sandy for joining us at SmartAsset Talks! This is an ongoing vlog (video blog) series with some of your favorite bloggers and personal finance experts. Keep checking back here for interviews – once a week we post them right here on the SmartAsset blog.
Related Video: SmartAsset Talks to J.D. Roth
Photo and Video Credit: Walter Tyler