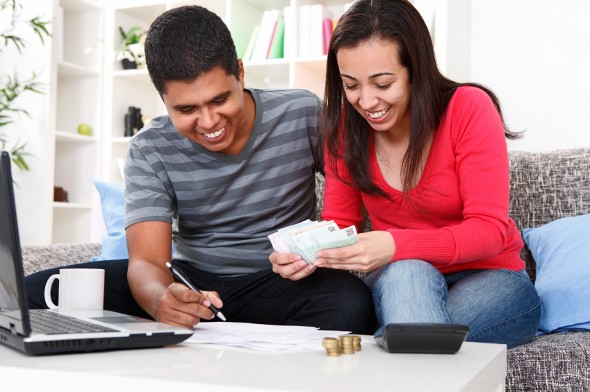 A new year is a clean slate of sorts and a fresh start for many aspects of your life, including your finances. Now's a good time to start mapping out your plan for the next 12 months. Breaking your financial to-do list up into quarters can make your goals seem a little less daunting. If you need some guidance, here are five financial moves to make within the first three months of 2016.
Check out our budget calculator.
1. Start Fresh With Your Budget
When the January cold keeps you inside, you can keep busy by reviewing your budget. It's a good idea to look for expenses that have crept up over the past year and think about how you can knock them down. For example, if your car insurance has gone up, you might be able to get a better deal by switching insurers.
This could also be a good time to plan ahead for irregular expenses that occur quarterly or biannually, like property taxes. Creating a separate savings category in your budget can show you how much you need to set aside each payday to cover those costs.
2. Set Your Retirement Goals for the Year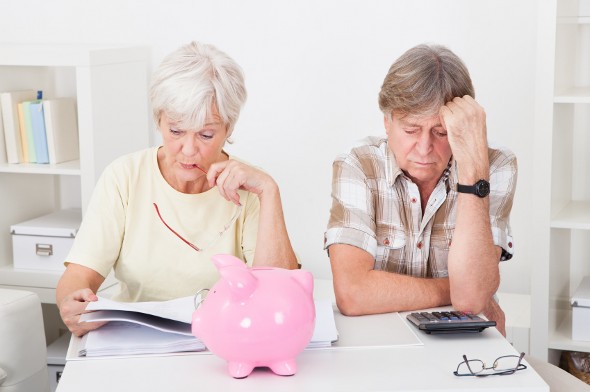 A new year means that the annual contribution limits reset for your retirement accounts. For 2016, you can put up to $18,000 in a 401(k) and up to $5,500 in an IRA, plus another $6,000 (in a 401(k)) and $1,000 (in an IRA) if you're 50 or older.
If you want to max out those accounts for the year, knowing how much you need to sock away will help. Depending on what our retirement calculator tells you, you'll need to either bump up your savings to reach your goal or continue to save at your current rate.
Find out now: How much do I need to save for retirement?
3. Make Retirement Contributions for 2015
The tax filing deadline doesn't roll around until mid-April, which means you still have time to top off your retirement accounts. If you didn't fully fund your IRA last year, you've still got a few months left to get that money in.
If you're contributing to a traditional IRA, you might be able to deduct what you're saving, which can help lower your tax bill. If your paycheck is on the small side, you might be able to snag the Retirement Saver's Credit, which can also reduce your tax liability.
4. Get Ready for Tax Season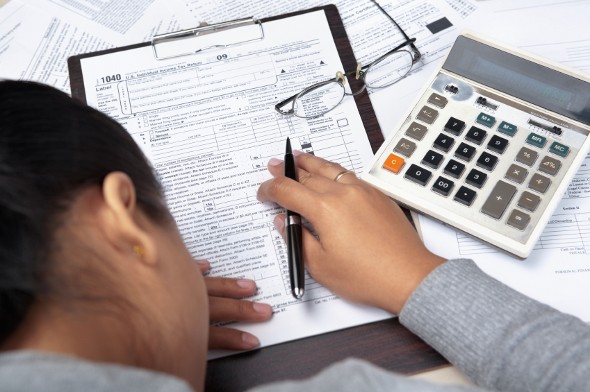 When it comes to filing taxes, it's best to avoid waiting until the last minute. Employers start sending out W-2 forms in January so the sooner you get your paperwork in order, the better.
If you normally itemize deductions, you'll need to find all of your receipts. Some of the most common costs you can deduct include business expenses, charitable donations, moving expenses and medical expenses. Student loan and mortgage interest can also be deducted.
Parents might want to hang on to receipts for childcare, since these expenses can be used to qualify for a tax credit. You can also get a credit for qualified education expenses that you pay out of pocket for an eligible student. All of these tax breaks can add up to big savings, but only if you've got the documents to support them.
Related Article: What Can You Deduct at Tax Time?
5. Check Your Credit
If you haven't taken a look at your credit report in a while, now would be a good time to check it. It's especially important to find out where your credit stands if you're planning to make a major purchase sometime soon.
While you're looking at your credit report, it's a good idea to pay close attention to how your accounts are being reported. If you see an error, you have the right to dispute it and have it corrected. It's also wise to look out for signs of fraudulent activity.
Bottom Line
You'll need to be proactive if you want to make 2016 a great year on the financial front. If you focus on these five areas now, you can start the year off right and finish strong.
Photo credit: ©iStock.com/LuckyBusiness, ©iStock.com/AndreyPopov, ©iStock.com/AtnoYdur