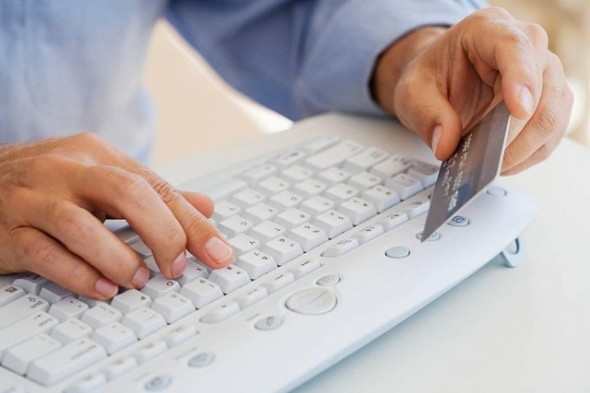 You've done your taxes and instead of getting a refund it turns out you owe Uncle Sam even more money. Asking for an extension gives you more time to file but it won't get you off the hook for any penalties or interest that accrue on your tax bill. If you're short on cash but you don't want to be in debt to the IRS you could use a credit card to close the gap. Paying your taxes with a credit card can actually work to your advantage in certain situations but it's not the right choice for everyone. Here are a few things to keep in mind before you pull out the plastic.
Find out now: How does my 401(k) work?
Cost vs. Convenience
The Internal Revenue Service partners with several companies that are authorized to process debit and credit card tax payments. While the IRS doesn't charge a fee for using an electronic payment method, the service providers do. Debit card users are charged a flat fee while credit card users are charged a percentage of the amount they're paying. The percentage ranges from 1.87% to 2.35%, depending on which company you use. The rates are slightly higher if you e-file.
The fee may not seem like much if you only owe a few hundred bucks but it can really add up if you're shelling out thousands of dollars. If you have an unusually large tax bill, you may have to get permission from your card issuer before the transaction can be processed. Once you send the payment, you won't be able to cancel it. If you overpay, the IRS won't refund the difference until your return is actually processed. Using a credit card to pay your taxes may seem like a convenience but it can actually create an even bigger hassle.
Related Article: 3 Tips for Cutting Your Tax Bill
Adding Up the Interest
One of the ways credit card companies make money is by charging interest on the purchases you make. Charging your taxes to your card may help you avoid paying interest and penalties to the IRS but you may still have to pay it to your creditor. If you're not able to pay it off relatively quickly, charging your taxes could actually end up costing you a lot more in the long run.
If your only option is using a credit card, you want to look around for one that offers the lowest rate. For example, many card issuers feature promotional rates for new cardholders that allow you to pay no interest for a set amount of time. Depending on which card you use choose, you could have anywhere from six to 18 months to pay off the balance before the interest kicks in. If you're planning to go this route, just make sure you adjust your budget accordingly so you can pay down the debt before the promotional period ends.
Related: What Credit Card is Best for Me?
Weighing the Rewards
Rewards credit cards let you earn incentives for charging purchases to your card. Some cards offer points that can be used for flights, hotels or merchandise. Others give you cash back. Charging your tax bill to a credit card is an excellent way to earn some big rewards but you have to consider whether it's worth the cost. For example, earning $100 in rewards is great but not if you get hit with a $75 convenience fee to process the payment.
You also need to read the fine print to make sure paying your taxes qualifies as a rewards purchase. Some cards, for instance, only pay a bonus when you use them at certain locations such as grocery stores or gas stations. Look for a card that offers the biggest rewards on everyday purchases so you won't be limited to any specific spending categories. That way you won't miss out on any perks when it's time to pay your taxes.
Consider the Alternatives
Tacking on more credit card debt may not be the best move if you're already struggling financially. Not only will you likely end up paying a significant amount of interest on the money but you'll also be increasing your debt-to-credit ratio. This could have a negative impact on your credit score, which could make it harder to qualify for new credit or get the lowest interest rates. It may be worth looking into all your options for paying your tax debt before you put in on a credit card.
Taking out a personal loan or a home equity line of credit will still affect your credit score but you might be able to qualify for a lower interest rate and you can avoid paying convenience fees. You could also borrow against a retirement account but you need to consider all the tax implications of doing so first.
Depending on your age and the type of account you have, you may have to pay taxes on the withdrawal plus a 10% penalty. Borrowing from a family member is another alternative but it's not without its risks. If you're unable to repay the money, it could create conflict in the relationship.
Related Article: 5 Tips for Lending Money to Friends or Family
Paying your taxes isn't something you can afford to put off but you need to be smart about how you do it. Using a credit card to cover what you owe can pay off but it can also cost you if you're not careful. Knowing what the pros and cons are can help you find the solution that's the best fit for your financial situation.
Photo Credit: HM Revenue & Customs