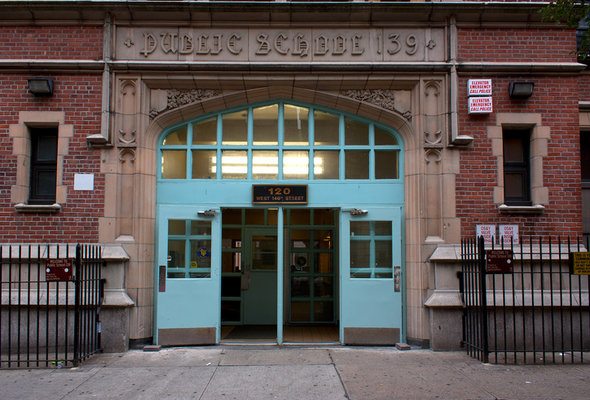 Imagine moving out of your parents' house for the first time, and not knowing how to create a budget, what a 3% interest rate on a student loan means, or never having seen a credit card only to be confronted by employees of credit card companies trying to sign you up for a card by enticing you with free stuff. For many, these scenarios have played out on college campuses across the nation. Unfortunately, it's not only young adults, freshly out of high school, who are confused or unaware about personal finances. In a previous post, I discussed how one-fifth of adults lacked confidence or were confused about their own personal finances. If these adults lack awareness about their own personal finances, chances are they are hesitant to teach their children about personal finances, thus furthering the cycle and confusion.
Find out now: How much life insurance do I need?
What can be done?
Typically, the education of financial literacy and personal finance has been left up to the parents. However, given the ever-changing nature of the finance industry and parents' own lack of understanding of personal finance, it makes sense to incorporate financial literacy into public school education. In April of 2013, State Treasurer of Mississippi, Lynn Fitch, proposed making financial literacy classes mandatory in Mississippi high schools.
Under Fitch's proposed plan, students would be required to take at least one financial literacy course that would include personal finance basics, such as how to balance a checkbook, budget planning, benefits of savings and investing, the difference between gross and net income, and more. These are all skills that Fitch believes are lacking in many young people's skill set.
Why is this necessary?
According to Yasmin Ghahremani, of CredCard.com, a 2011 Charles Schwab survey revealed that of the 1,132 teens between 16 and 18, that were surveyed, 42% stated they wanted their parents to talk more about finances and money. A mere 32% of these teens stated they knew how credit card interest and fees work. This is an age group of teens who are nearing the end of their high school career, and many will be going off to college.
These groups of students are not far off from being sent credit card applications in the mail and other financial services that can potentially have a negative impact on their credit score. As Lynn Fitch states in her reasoning as to the importance of financial literacy, in 2010 as many people filed for bankruptcy as graduated from college. More to the point 30% of 18-24 year olds spend 30% of their income on debt repayment, while consumer debt and the rate of bankruptcies reach all-time highs. Is there a better time for the case of financial literacy in the public school system?
Many personal finance mistakes adults make can be avoided with proper education. Requiring personal finance classes in schools won't end bankruptcies, or put an end to credit card debt but it will help to create smarter spenders. A population who is more knowledgeable about their finances, and less resistant to talking about money is ultimately a wiser populace.
Tips for Improving Your Finances
Work with a financial advisor. An advisor can help you figure out your financial goals and create a financial plan. A matching tool like SmartAsset's SmartAdvisor makes it easier to find a person to work with to meet your needs. First you'll answer a series of questions about your situation and goals. Then the program will narrow down your options from thousands of advisors to up to three registered investment advisors who suit your needs. You can then read their profiles to learn more about them, interview them on the phone or in person and choose who to work with in the future. This allows you to find a good fit while the program does much of the hard work for you.
Max out your retirement savings. Make sure you're putting as much as you can into your 401(k) plan if you have access to one. And if your employer offers matching, take full advantage.
Create an emergency fund. You never know what could happen, so it's always have a good idea to have built-in cushion. These are the best savings accounts to choose from.
Photo credit: ©iStock.com/fernandogarciaesteban