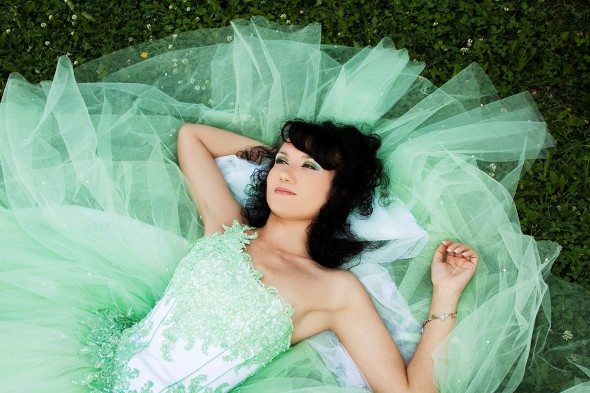 Your wedding day is supposed to be one of the best days of your life. But once you say your vows and cut the cake, the dress you spent thousands of dollars on no longer serves a purpose. While you could keep your dress, you might be better off trading it in for cold, hard cash. Should I sell my wedding dress? If you're trying to answer that question, here are a few things to keep in mind.
Check out our personal loans calculator.
Reasons to Sell Your Wedding Dress
Some women keep their gowns as souvenirs from their wedding days. Others hope that they'll have a daughter who will want to wear their dress one day.
But if your wedding dress is lying around and collecting dust, selling it might be something worth considering. If you don't have an emergency fund, you could use the money you earn from getting rid of your gown to start one. Or that extra cash could go toward paying off debt, investing in stocks or funding a retirement account.
Selling your dress could also be a good way to give to charity. Someone in a tough financial situation who can't fit a brand-new dress into her budget might love to have a second-hand gown.
Related Article: How Much Does the Average Wedding Cost?
How Much You Can Get for Your Dress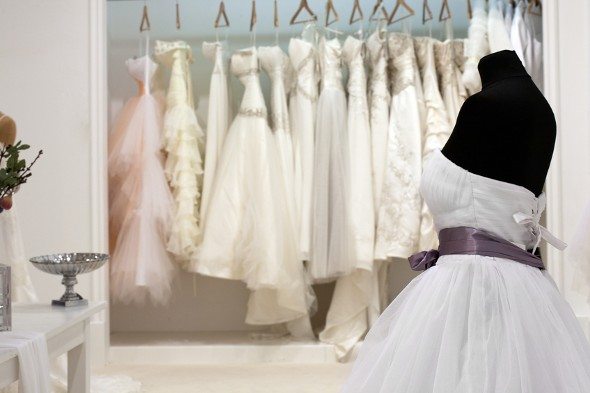 If you've decided to bite the bullet and sell your dress, you probably want to know what it's worth. If you purchased the dress within the past 30 months (and it's in good shape), you can potentially sell it for up to half the price you paid for it. Owners of designer dresses can sell their gowns for up to 70% of their original values.
Want a better idea of how much your dress will sell for? PreOwnedWeddingDresses.com has a wedding dress value calculator. Anyone who's purchased a wedding gown since 1940 can find out how much her dress is worth after entering the name of her dress designer, its condition, its current status (how many times it's been worn), its retail price and the date it was purchased. The calculator also factors in whether the dress has been cleaned.
Where to Sell Your Wedding Dress
Many websites accept gently worn and vintage wedding dresses, so selling yours might actually be easier than you think. After you receive an estimate of your dress's value on PreOwnedWeddingDresses.com, you can sell it on the website (once you pay a $25 fee). The site reports that the average dress sells within 70 days.
In fact, selling your dress online might be the way to go. With an online listing, your chances of finding someone to buy your dress are higher, simply because women across the country will be able to see it. Other websites that make selling wedding gowns easy include tradesy.com, nearlynewlywed.com and oncewed.com, which lets you list your wedding dress for free after you create an account. Just don't forget to post plenty of pictures!
If you'd prefer to sell your dress to a retailer in person, you can find a consignment shop or thrift store owner who's willing to take it off your hands. If all else fails, you can always try listing your gown on eBay or Craigslist.
Related Article: The Best Cities for an Affordable Wedding
Final Word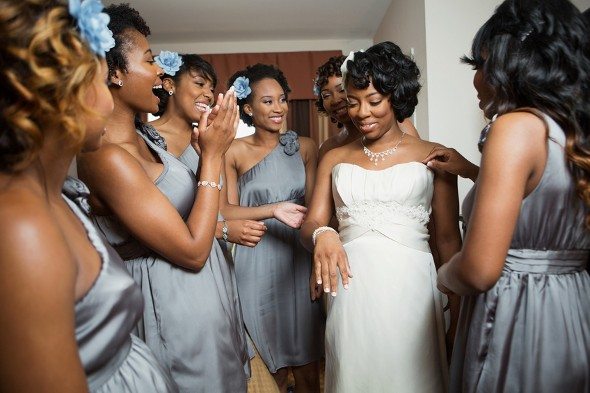 Deciding whether you should sell your wedding dress is a personal decision that no one but you can make. If you choose to sell yours, it's a good idea to have it cleaned by a professional. That's one move that can help you sell your dress more quickly.
Also, the sooner you sell your dress, the better. Selling it a few years after your wedding can make it easier to find a potential buyer who wants a used gown that's still in style.
Photo credit: ©iStock.com/Mikhail Zykov, ©iStock.com/gsermek, ©iStock.com/digitalskillet