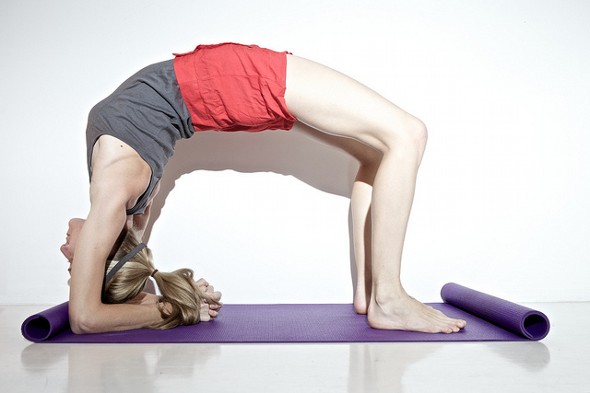 There are all sorts of reasons to avoid working out: who has the time, gyms are expensive, I can't get motivated. For these reasons as well as countless others, many people turn to home gyms. The problem at this point, though, becomes cost. Well, what if you could set up a home gym for less than $100? Keep reading to find out how.
Find out now: How much life insurance do I need?
Figure Out Your Needs
First things first: you need to figure out what your goals are. This will then inform what kind of workouts you'll do, which will inform what supplies you'll need to buy. Not everyone has thousands of dollars to burn on unnecessary equipment, and there's nothing worse than wasting money on things you'll never use.
Supplies
Once you figure out what your goals are and what your workouts might look like, it's time to stock up on supplies. Most aren't nearly as expensive as you might think: an ab wheel, for example, which is a fantastic tool for your core and is relevant to nearly any type of workout, can be found online and in stores for roughly $10.
If you're trying to replicate a workout that requires lots of heavy weights and machines that can only be found at the gym, then a set of resistance bands can be a good investment. Resistance bands, which run from roughly $20 to $60, are thin, stretchable tubes that give off various degrees of resistance, depending on their thickness. Resistance bands lend themselves to all different types of workouts, so it's a good bet you'll get a solid amount of use out of them.
4 Health Myths That Are Costing You Money
Another worthwhile investment is a stability ball. You've seen them before: those giant, brightly colored, plastic balls people at gyms are always sitting on. There's a reason they're so widely used: they work. Like resistance bands, stability balls offer a ton flexibility and can be integrated into plenty of workouts.
If you know your workout is going to require dumbbells, you can find some cheap ones with a little work. Unsurprisingly, the higher the weight, the more expensive the dumbbell, so try looking around local stores and thrift shops to find a good deal (you don't want to have to pay for shipping one of those things!). Another solid, though slightly more expensive, investment is adjustable weights.
Other supplies, like yoga mats, jump ropes and pull-up bars, can be found for relatively cheap.
Resources
The Internet and your smartphone are great workout buddies. There are tons of fantastic websites and apps that have home workouts, and most of them are absolutely free. Apps like DailyBurn are immensely popular, and there are plenty of sites and apps alike that take you through the "7-Minute Workout," which became very popular in 2014 for its simplicity and convenience. Download some different apps or visit some different sites and find out what works best for you.
6 Fitness Trends Worth Buying Into
Keep Going
The hardest part about working out is staying motivated. To keep yourself going day after day, it's a good idea to try changing it up. If you can recruit a buddy to sweat with, do it. If you can do some or all of your workout outside, then get out there. Whatever helps you keep grinding it out is more than worth it.
Photo credit: flickr