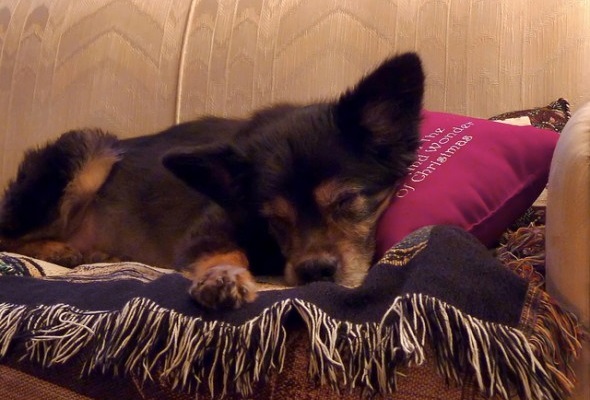 The leftover turkey is in the fridge, your guests are safely on their way home and the house is now quiet. Don't get too comfortable. It probably won't stay that way for long. The holiday season is upon us and in just a few short weeks we will be overwhelmed with the hustle bustle of the Christmas season.
Find out now: How much life insurance do I need?
For those of you that don't need to entertain or have someone else doing all of your holiday errands, then you probably love this time of year. For the rest of us, it can be stressful. After you clean up the Thanksgiving dinner table, here are a few tips on how to reclaim your home and sanity and keep it until Christmas:
De-Stress
Take a few days to de-stress and regroup from Thanksgiving. Unplug, unwind and have some quality time with your family or some time to yourself. Going into the Christmas season stressed out is just asking for a holiday meltdown. Use this time to regroup and make a list of what you need to do in the next month.
If you find something that stresses you out about the holidays, avoid it (within reason – family doesn't count). Do you hate the malls and leave empty handed and frustrated? Do your shopping online. If you feel like you bear the brunt of the holiday stress – delegate. Have your significant other or children help you out with the holiday decorating, cooking or shopping.
Simplify
Now is a great time to go through your home, closets and pantry to rid yourself of things you may not need. Before you bring new gifts, more decorations, or pantry items into the home, make sure that you have room for them.
You can go through your pantry and look for non-perishable items that you haven't used all year. As long as they haven't expired, you can donate them to a food pantry. There is an increased need for these foods during the holidays and you could be helping feed a family in your community.
When you clean out your closets, you can contact your local shelter to see if they need any warm winter clothes and take your castaways there. Are their toys in your kids' closets that have been gently used or never even opened? There are many families whose children may not be getting holiday gifts this year and these toys can change that. Check with a local church, women's shelter or rescue mission to see if they are taking donations of toys for kids in need.
Plan Ahead
Once you take a few days to unwind and recuperate from Thanksgiving, start getting your plan together for Christmas. Usually this time of year means school plays, holiday parties and other events. It can be overwhelming.
Before you know it, it will be Christmas Eve and you are standing in line at the nearest big box department store fighting with others to get the last gadget on the shelf. Or even worse, you could be at the grocery store fighting someone for the last ham. Don't be that person. Plan your meal and stock up on your pantry items and other foods you can buy ahead. Do your shopping early in the month when it's not so busy at the stores or even better – skip the mall Black Friday and order your gifts online.
Do you have any tips on reclaiming your house after Thanksgiving and staying stress-free throughout the holidays? Share with us below!
Photo Credit: Garry9600 (Busy and way behind)