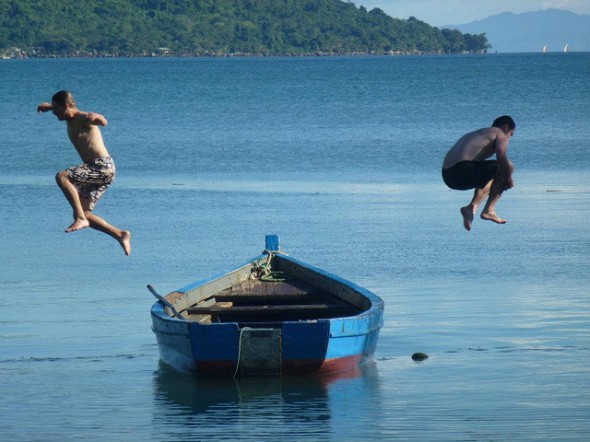 Making the transition from high school to college or from college to the real world isn't always a smooth ride. For some students, taking a year off before facing the next challenge in their academic or professional careers gives them some much-needed room to breathe.
Check out our student loan calculator
The concept of the gap year originated in Europe and is becoming an increasingly popular trend in the U.S. Taking some time off before you head to college, graduate school or the job market has some advantages but it's not right for everyone. If you're considering a gap year experience, here are some of the most important pros and cons to keep in mind.
Pro: You'll Have Time to Explore Your Interests
Jumping into a degree program when you're not sure what it is you want to do can be a waste of time and money. Instead of enjoying your college experience you may end up feeling frustrated and resentful with no better idea of what you want than when you started.
Related Article: 5 Reasons to Return to Graduate School
Waiting to head off to school gives you an opportunity to discover what it is you really love and what you're good at. If you have a certain talent, such as painting or writing, it may be worth it to take a gap year to pursue your creative dreams. If you decide that college isn't the right choice, you've potentially saved yourself years of stress and thousands of dollars in tuition costs.
Pro: You Can Gain Real-World Experience
In today's economic climate, a college degree by itself isn't enough to land your dream job. Employers are looking for grads who've got the total package: knowledge, know-how and experience. If you're planning to head into a field where experienced workers are in demand, taking a gap year may give you the edge you need to outshine the competition.
Volunteering, completing an internship or doing freelance work are all great options for gaining valuable experience and it'll look great on your resume when it's time to start job hunting. Even if you're just planning to spend your time traveling the world, you'll still have the opportunity to pick up new skills. Spending your summer backpacking through South America may not seem like a career booster but if you're learning a second language along the way that's something that may appeal to employers later on.
Related Article: How to Get an Internship and Pay Your Bills Too
Pro: It Gives You a Chance to Decompress
By the time a young adult reaches college they've already spent nearly 70% of their life in a classroom. High school students are finding themselves under an ever-increasing amount of pressure to excel. For some, the thought of even more school can be anxiety-inducing. The same is also true for college grads who are thinking of heading off to graduate school right after they finish their degree.
Taking a break before continuing your education can be a much-needed cure for student burnout. When it's time to head back, you'll feel refreshed and ready to dig back in to your studies.
Con: It's Easy to Lose Focus
While taking a gap year can help you find your focus, it's also a good way to lose it. One of the main reasons for taking time off is to take advantage of opportunities to learn and grow outside the classroom. If you're spending your days watching reruns on TV or hanging out with friends it's easy to lose sight of why you wanted to take a gap year in the first place. When it's time to go back to school or launch your career you may find yourself no better off than you were when you started.
Con: It Can Be Expensive
Unless you're planning to work full-time, you may find yourself living on a tight budget during your gap year. It may not be so bad if you're going to crash at home with mom and dad but if you want to spend your time traveling abroad, you'll need to figure out how you're going to pay for it. This is true even if you're planning to volunteer, since many international organizations will expect you to cover the cost of your living and travel expenses even if you're donating your time. If you don't have a plan for covering your expenses, you could end up racking up debt unnecessarily.
Related Article: The 4 Biggest Financial Mistakes Young Professionals Make
Con: It Could Impact Your Financial Aid
If you've already applied for financial aid but put off enrolling, you'll have to reapply when you're ready to go to school. If you or your parent's income situation has changed drastically it could have a significant impact on the amount of aid you qualify for. Students who qualify for scholarships should also find out whether they'll still be eligible once the gap year is over. Taking the year off may not be worth it if you end up having to pay more out of pocket when you finally get back to school.
If you approach it correctly, a gap year can be a life-changing and enriching experience. The key is to have plan and keep your expectations realistic so your time off is time well spent.
Photo Credit: Frontierofficial