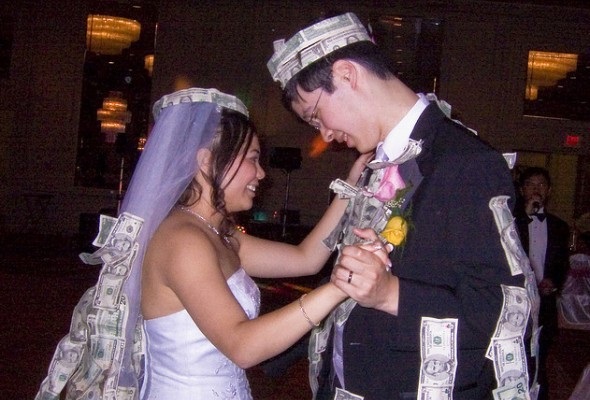 The age-old notion that "love don't cost a thing" has rung false in recent years. With the introduction of dating sites in the mid-2000's and the recent uprising in social-media obsessions, online profiles have proved that they can run up a relatively high bill. In fact, the United State's online dating industry is worth over $2 billion. So, before signing up for a long-term commitment with a dating site, be sure to put your finances into perspective. To determine whether or not an online dating website is cost-effective, take these aspects into consideration.
Check out our refinance decision calculator
Down Payments
While the typical cost of a monthly membership is around 20 dollars per month, most dating websites offer a multiple-month deal. For example, Match.com, charges $20.99 a month for the first six months of membership, and prices can be re-negotiated after that time period. If you haven't found a match after that six month time-frame, the next six months are free.
On the surface that seems like a pretty good deal, but remember- you're leaving your financial fate in the hands of compatibility and luck. To ensure that any online dating service is worthy of your money, look at the big picture of what the most popular dating websites have to offer.
Don't be Fooled by False Freebies
Many websites, like eharmony, promote a "free profile" offer. While your eyes may be drawn by the enticing charm of a no-cost guarantee, you can not get anywhere with just a profile. In order to become matched with a partner by the algorithm, you have to pay by the month. It's not a great idea to spend an afternoon meticulously crafting an online profile, if afterwards, the rates of the website aren't to your liking. Keep an eye out for terms like "free trial," or for websites that offer standard packages for free, like OkCupid and Lavalife.
A simple google search of free online dating websites can point you in the right direction, but be sure to remember that you can't use a other social media sites in place of a dating website. The Big Three- Facebook, Twitter, and Tumblr, are not to be used as sources primarily to find love, as they serve purposes independent of romantic connections.
The Breakdown
Money spent online in small increments can seem indispensable, but obviously, it creates a bigger dent then you might think. If you use the Match.com six-months of spending creates six months free method, it totals to $125.94 for the allotted period. At only $2.42 a week, that's a steal, but only if you use the website on a daily or weekly basis and yield some positive results.
On the other hand, not every website is as much of a deal. Eharmony offers a similar, but not equal, promotion. For six months, the website asks $33.95 a month. While the ending amount of cash is only marginally higher at $203.70, the per month subtraction from your wallet is significant enough to require some serious budgeting.
The website Zoosk, which is advertised to cater towards people in their mid to late 20's, is $29.95 for one month, but the monthly price decreases per month depending on your subscription. For a three month package, the price goes down to $19.95 a month (or $59.85 total), and for a six month package the price goes down to $14.98 a month, for a total cost of $89.85.
Premium Services
Some sites offer special packages that include perks like a profile consultant or private phone access to your personal matches, which eharmony offers for for $5.95 a month. If you do a personal breakdown of how much you can afford to spend a month in relation to how many hours you use and site, and find that the positives outweigh the negatives, it may be time to invest in one of these perks- they might prove to make all of your time and money worth it if you find "the one."
Choose Wisely
There is no shortage of dating websites to choose from. A lot of sites cater to a specific demographic of people. From the scandalous Ashley Madison site to the well-known Jdate, the growing trend of "niche" dating websites have allowed you to invest your money in the company best suited for you.
Dating websites are, in essence, circumstantial based on your income and how much time you are willing to spend on them. If, at the end of the day, you are still questioning whether or not a dating service is cost effective for you, you might want to hold off on spending the dough. Instead, invest in a proactive pastime that will give you a new way to meet interesting people.
Photo Credit: mikol_ice