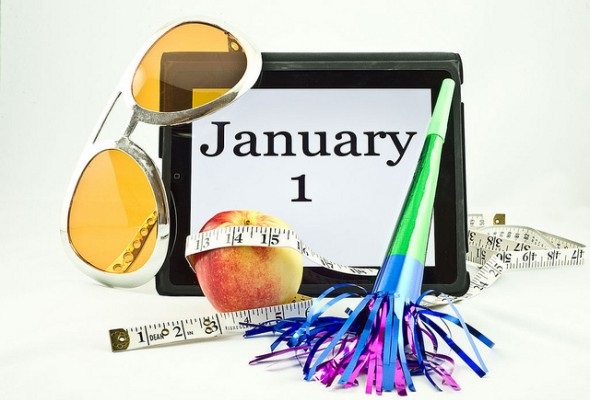 Are you one of the 40% of the population who will be making a New Year's resolution this year? If you are, don't set yourself up for failure. By July 60% of those who make a New Year's resolution will have given up. Starting the year off with goals is a great idea, but how do you stick to them?
Find out now: How much life insurance do I need?
Sometimes it's the goal itself that is the problem. We set unrealistic expectations to what we want to achieve and then lacking a plan on how we are going to achieve them. Losing weight and improving finances were the two most popular resolutions last year according to Harris Interactive and the Huffington Post. Both are challenging goals and something that requires hard work and discipline. How do you make sure that you can achieve the goals you set for the new year?
Related Article: New Year's Resolutions on the Cheap- Ways to Achieve Your Goals on a Budget
Here are three of our secrets to success:
Make Your Goals SMART
One thing I learned in business school is about setting goals. You can take the same principal used in making goals for business into your personal life. In business, a successful principle in goal setting is to use S.M.A.R.T. goals. The idea is to make your goals specific, measurable, attainable, realistic and timely.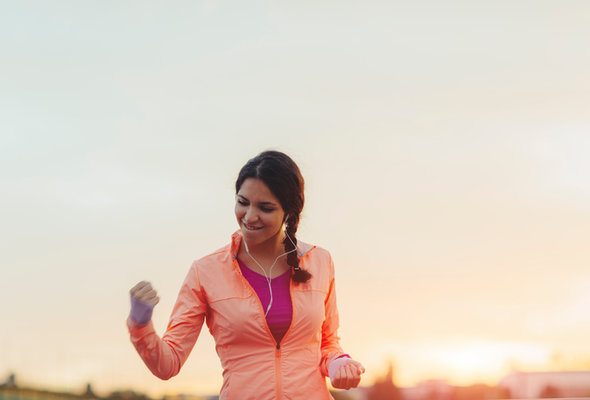 Sure we can all make a goal that you want to lose 25 lbs in 2 weeks – but is that really achievable? What's the chance you will keep it off long term? Or if you set a goal to save money – you need to set a specific amount to work towards or else you could save a dollar and still technically reach your goal. By setting specific goals that are realistic and assigning a time limit, it's easier to work towards reaching them. Use this strategy for your New Year's resolution.
Get a Buddy or a Drill Sergeant
Find a friend who has a similar goal to buddy up with. Having a partner in crime can be motivating. Plus you always have a person to talk to when things get tough. If you don't have a buddy nearby, join an online support group or forum. Many times you can connect with a lot of other people who have the same struggles as you and they can help to keep you accountable.
Find out now: How much do I need to save for retirement?
For those of you who need a kick in the butt or a little tough love to reach your goal, find someone who is always brutally honest with you. We all have that person in our lives who call us out on a regular basis. It could be a parent, sibling, friend or significant other. Put that person in charge of your goal and report to them each week. Let them know how you are doing. If you are serious about sticking to your New Year's resolution and need someone to kick your butt, this is the way to achieve it. When you need to accomplish something hard, you don't always need a cheerleader – sometimes a drill sergeant is more effective especially if you find that motivates you.
If you don't have someone in your life that can get tough with you, you can always hire a personal trainer or other professional to help you out. Because they are a neutral third party, they can be honest with you. If your goal is to lose weight and you can't afford a personal trainer for 5 days a week, have them set you up with a workout routine and check in with them weekly or monthly. Most of us can't afford to hire a business manager or accountant to handle our daily finances (I know I can't), but it's reasonable to have a yearly meeting with a financial planner to keep your saving and financial goals are on track.
Choosing the Best Financial Advisor for Your Personal Finances
Write It Down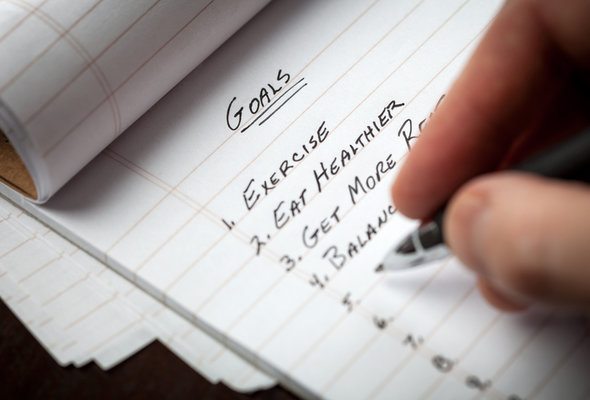 Sometimes just writing down your goal and putting it somewhere that you can see it can be a motivator. If your New Year's resolution is to lose weight, tape up your goals on the fridge, pantry or anywhere else you may be tempted to cheat. Make a chart to show your progress. There is nothing more fulfilling is watching your success. It also lets you pinpoint problem areas and can give motivation to get through the next week or month.
We know you can do it! Achieving your goals can be tough, but with the right plan and people to help motivate you along the way, anything is possible. What are your New Year's resolutions and how are you going to achieve them? Share with us in the comments below!
Photo Credit: flickr, ©iStock.com/vgajic, ©iStock.com/ryasick