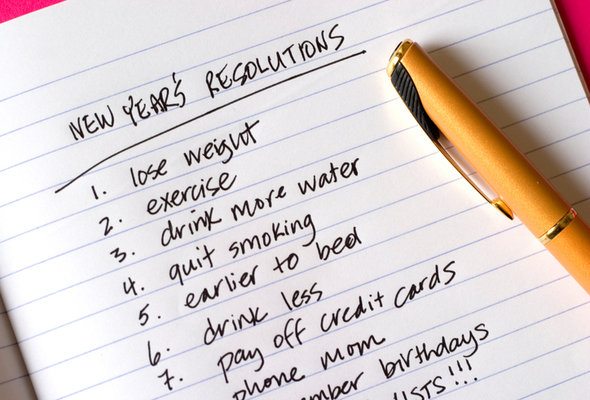 Does the thought of the new year have you thinking of a fresh start? You're not alone. About 40% of us will make a New Year's resolution in 2017. How do we achieve those resolutions? Whether it's expensive diet food, pricey exercise equipment or books that help you get on financial track, it can be costly trying to achieve those New Year's resolutions. Many people feel if they buy these things, it will help them reach their goal, when in fact you can accomplish the same goals for free or cheap. Here are some popular New Year's resolutions and ways to achieve them on any budget.
Find out now: How much do I need to save for retirement?
Lose Weight
One New Year's resolution that I have made (and broken) for a couple years was to lose weight. Most people will have this resolution at least once in their life. And according to a 2012 survey by Harris Interactive, 21% of people choose losing weight for their New Year's resolution. It's usually an expensive resolution to make. A lot of people run to the nearest gym and sign up for a pricey membership. Or they may join a weight loss group or hit up the nearest sporting good shop and drop some serious cash on new equipment.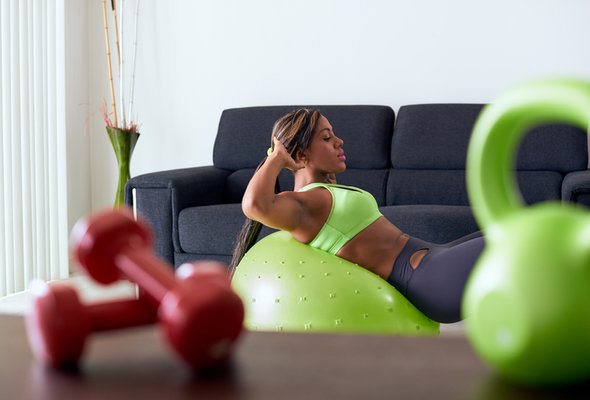 The truth is, you don't need to spend a ton of money to hit your goal weight. There are many ways that you can use free resources and even items you have around your house to achieve your goals. Spark People is a free website for connecting with others that have the same goal as you – losing weight. You may even find someone in your area that you can buddy up with to help keep you accountable for your weight loss goals.
If you were thinking about hiring a personal trainer or taking a part in a weekly class, try your local community center or library to see if they have free or low cost classes. It will be cheaper than taking a class at a yoga studio or joining a gym. If you have the willpower and drive to tackle your fitness plan on your own, don't invest in expensive equipment or books. Use apps like Run Keeper or Cardio Tracker to help you achieve your fitness goals. Fit Click hosts thousands of free workout plans.
Related Article: 4 Health Myths That Are Costing You Money
Save Money/ Get out of Debt
Many of us want to save more money or get out of debt in the new year. We go out and buy our personal finance books, journals and some even pay for a financial planner or accountant to set them straight. Does it really make sense to spend money to save money? There are so many personal finance resources available for free.
Don't run to the local bookstore and pay for books on personal finance. Rent them at the local library for free. You can also take advantage of personal finance tips online. Start here at SmartAsset to get helpful advice and resources to take control of your finance. If you are looking to trim your grocery costs, Southern Savers has a free online couponing video class to teach you how to save money. If you are looking to make a frugal lifestyle change, Money Saving Mom is great for frugal household tips.
Related Article: Understanding Debt
Learn Something New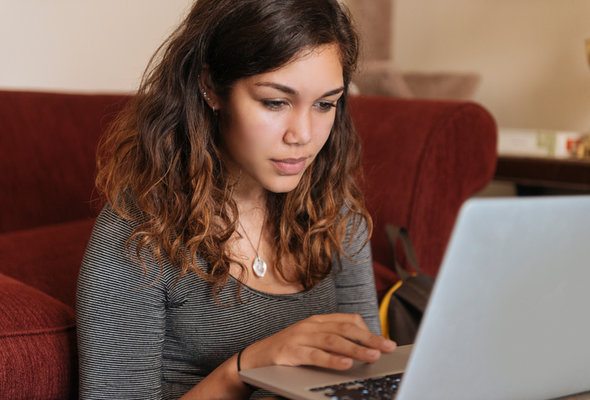 If your New Year's resolution is to take a class or learn something new, don't take out the student loans just yet. You can take some of the classes that others spend thousands of dollars on through open courseware. Schools like MIT, Yale and Notre Dame all post past classes on topics from biology to business, and all for free.
What's your New Year's resolution? Do you want to lose weight or save some money? Have any tips on how to achieve your goals on a budget? Share with us in the comments below.
Photo Credit: ©iStock.com/catherine_jones, ©iStock.com/diego_cervo, ©iStock.com/boogich