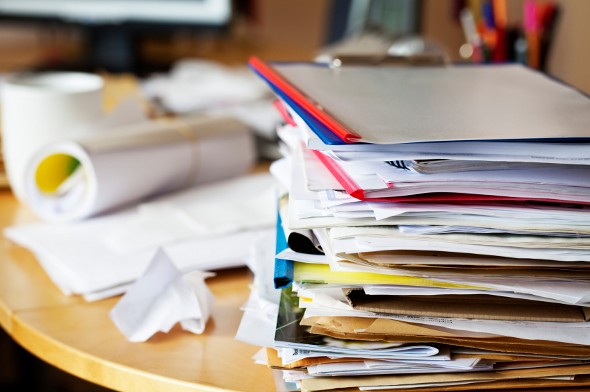 The beginning of the new year is the standard time to make resolutions. This might be the year that you plan to start your own business. Or it could be the year you take that vacation you keep putting off. If you're striving to get your finances on track, you might need some assistance. That's where we come in. Check out five tips that'll help you get your financial life in order.
Find out now: How much do I need to save for retirement?
1. Reexamine Your Budget
Whatever your financial goals are, it'll be difficult to meet them if you don't know where you currently stand. If your holiday shopping trip got a little out of control, your budget for January might look a lot different from the one you were working with in December.
For that reason, it's a good idea to take a fresh look at your budget at the start of the year. Will you need to set aside extra money to put toward paying off your credit card bill? Or should you increase the amount you're contributing to your 401(k) account to meet your new retirement savings goal? Once you know where your money is going, you'll be able to plan for the future.
2. Make Time to Manage Your Finances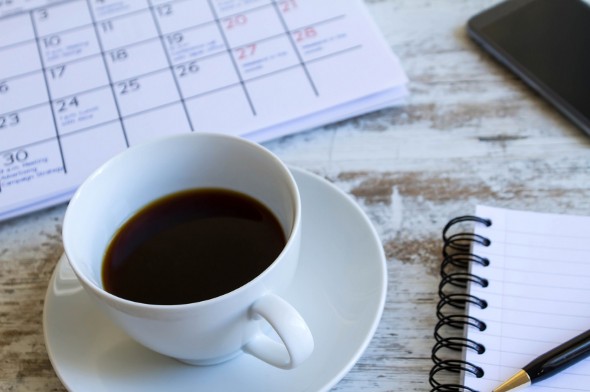 After you've updated and calculated your budget, it might help to periodically review it. You could set a date to revamp it every three months. Or if you really struggle with managing money, it might be wise to take a glance at your financial situation more often, like once every three weeks.
Whatever you choose to do, it's a good idea to add those dates to your calendar so you won't forget them. The same goes for bill paying. If you can't seem to remember that your mortgage payment is due on the 28th and your student loan payment is due on the 21st, you can pay both bills on the 18th or another date that you stick to each month.
Check out our budget calculator.
3. Consider Automating Your Payments
If you're too busy to manually pay your bills, you can set up automatic bill pay instead. Automating your payments can save you time. And once you set it up, that'll be one less thing you'll have to stress about.
Best of all, you might be able to save some money with automatic bill pay. For example, some lenders reduce interest rates by a percentage point if borrowers agree to automatically have their payments withdrawn from their accounts each month. If you're generally having a problem with saving and growing your emergency fund, you can automate that too.
4. Create a Filing System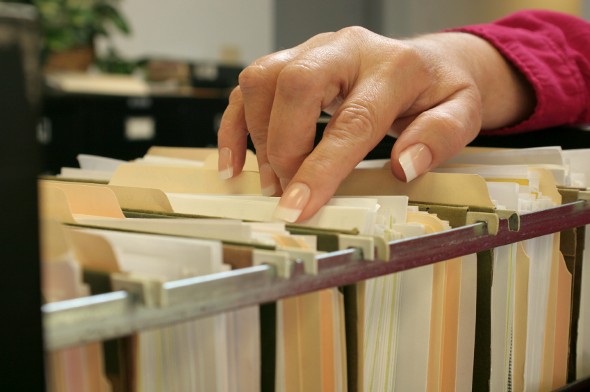 Everyone's different. That means the organizing system that works for your best friend might not be ideal for you. The point, though, is to have something in place so you know exactly where to find bills, old receipts, contracts and other financial documents.
Some people might be fine keeping their paperwork in trays. Others might need something more elaborate like a fancy cabinet with brightly colored manila folders. Whichever method you settle on, it's important to make sure you're filing your papers away consistently.
Related Article: 5 Ways to Spring Clean Your Finances
5. Use Technology to Your Advantage
Thanks to technological advances, staying on top of your finances is now easier than ever. If having a calendar isn't enough, you can have messages sent directly to your phone to remind you of financial deadlines and dates. Hate dealing with paperwork? You can scan what you've printed and keep copies of important forms in a computer program like Dropbox.
You already have apps on your phone that meet all of your other needs. Why not download some that'll support you on the financial front? There are plenty of free apps out there that can help you keep your finances in check, like Mint, Manilla and Expensify.
Bottom Line
You might not mind when your home gets a little untidy. But your finances are one area of your life that you won't want to leave in disarray. Getting organized at the start of the new year can set you up for financial success.
Photo credit: ©iStock.com/SilviaJansen, ©iStock.com/conejota, ©iStock.com/BethP