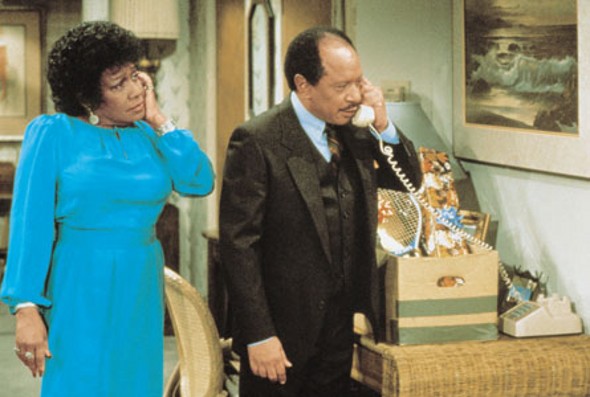 Regardless of your position on the ladder of success the question is the same: "what can I do to move on up the food chain?" Whether you are a fresh out of school or a highly experienced professional everybody wants to get ahead. Even though every business, career and career path is unique, where some may have education requirements or experience minimums or other standards that are particular to your industry or field there are still some rules that are universal.
Find out now: How does my 401(k) work?
When it comes to workplace and career conventions there are unwritten rules that apply to everyone everywhere. The most important of these rules is that all the rules are valid even when you believe no-one will notice or think no-one is watching. The fact is that inappropriate and unprofessional behavior always gets found out sooner or later.
The single best piece of career advice I ever heard with regard to getting promoted, was to ask. To be clear I am not talking about asking for a promotion, although there are times when that may be the ticket or it may just backfire and knock you down a rung or two on the career ladder. No, I'm talking about asking the right question of the right person.
Before I tell you the question, we have to find the right person to ask and that is the person in whose hands your fate rests; the person who makes the decision about if and when you move up. The right person may not be your immediate supervisor, who might regard your question as a threat. If you have been in your job for a while the best place to start is the HR department or if you are in the process of interviewing for a new position, the person interviewing you is who can tell you who makes the decisions about promotions for your position.
When you know who makes the decision about your future and you have an appropriate opportunity you can ask the secret question. Contrary to what you might be thinking the right question is not "what does it take to get promoted" or some version of this. The magic question is a bit more subtle than that and is in and of itself the real first step.
"Git 'r done"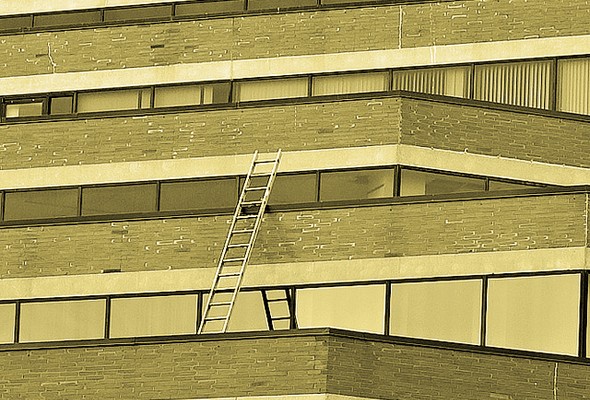 Drum roll please. The question you want to ask is "what does it take to be the top performer for my position?" What you want to know is not what they can do for you but what you can do for them. The bottom line is that regardless of what those who don't get promoted say, promotions always go to the best person for the job. The best person is not always the most qualified or the best liked they are always the person who is most likely to be successful!
When it comes to evaluating people one of the best means of gauging future success is past performance. The reality is that a slacker is seldom just waiting for the right promotion to show off their stuff and decision makers understand this. Meeting and perhaps exceeding expectations is what it takes to get ahead and asking the question puts the decision maker on notice that you are a force to be reckoned with.
Knowing and understanding this first vital step is important and actually exceeding expectations is not enough. You will have to learn and implement the remaining four tips to ensure your ability to move up.
Be a Team player
This one may be may be a bit of a cliché but being a team player makes a world of difference. A team player looks out for their employer and co-workers and shows that you care about more than yourself and deserve greater responsibility. It also shows that once given additional responsibilities you will be able to handle them.
Knowledge is power
You've no doubt heard that knowledge is power; well the codicil that is learning is everything. Learn everything you can about your job and cross train for supporting positions. Making the effort to seek out training and information show that you have the kind of initiative that it takes to be a leader and that you are both willing and able to do what it takes to improve yourself and succeed. Finally it shows that you have the ability to grow and personal growth translates to professional growth.
MYOB unless its your job to MOPB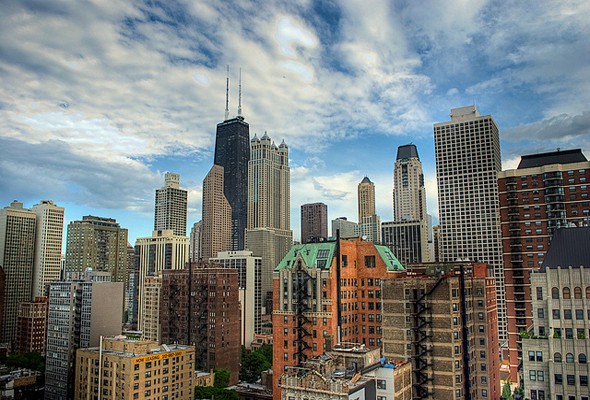 MYOB, Mind Your Own Business. Facebook, Twitter, other social media sites and water cooler gossip are not going to do you any good when it comes to getting ahead in the workplace. Office politics and gossip may seem like harmless fun but they are really giant potholes on the road to success. This rule applies not only to work but after work as gossip has a way of getting back to people and it shows that you are immature and not ready for a more prominent position.
Dress for Success
This one never goes out of style; Dress for Success. Looking like you belong on a runway is great if your career path is in fashion but in virtually every other job a professional appearance matters most. Under dressing and over dressing are equally unacceptable, for different reasons. Professional attire is always clean, properly fitting and appropriate to your duties.
There you have it. The five most important tips to moving on up the corporate ladder. The final thing you should remember is that Rome was not built in a day or patience is a virtue or good things come to those who wait, or choose your cliché, just remember that promotions don't happen overnight but they do happen and yours will too.
Photo Credit: Monika Thorpe, Corey Templeton, StarPulse