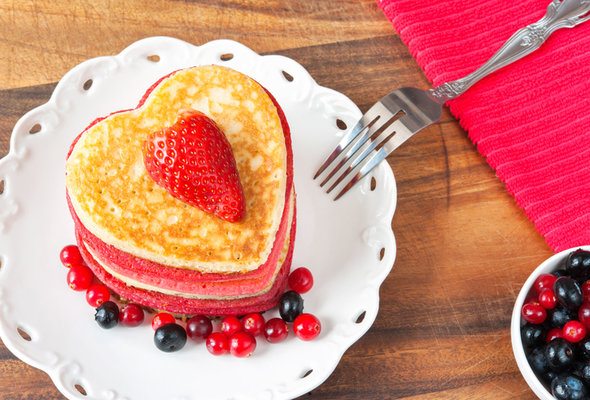 Valentine's Day is known for flowers, candy and expensive dinners, but what about those of us who are on a budget or don't feel like celebrating with a bunch of strangers in a restaurant? Just because you are celebrating Valentine's Day at home doesn't mean that you can't have a romantic and memorable Valentine's Day. Here are a few ideas on how you can have a low-key Valentine's Day at home that's big on romance and easy on the budget.
Find out now: How much life insurance do I need?
Choosing to have Valentine's Day dinner at home doesn't have to be difficult or lacking in the romance department. You can create a beautiful meal without a culinary degree. Are your skills limited to boiling water? We have a solution for you, too.
Make Your Own
Even if you aren't Martha Stewart, you can still craft a meal from scratch (with a little help). By getting some pre-made pizza dough in the refrigerated section at most grocery stores and a couple of your favorite ingredients, you can impress your date with a heart shaped pizza for Valentine's Day.
You also can't go wrong with a romantic Italian Dinner. Find a good quality marinara, alfredo, or vodka sauce to add to your pasta and your date will never know you didn't slave over a pot of sauce all day. If you want to get really advanced, add some fresh seafood to the sauce. Lobster tails are one of the easiest things to make. Get some from the grocery or seafood store and broil them.
Take Out Taxi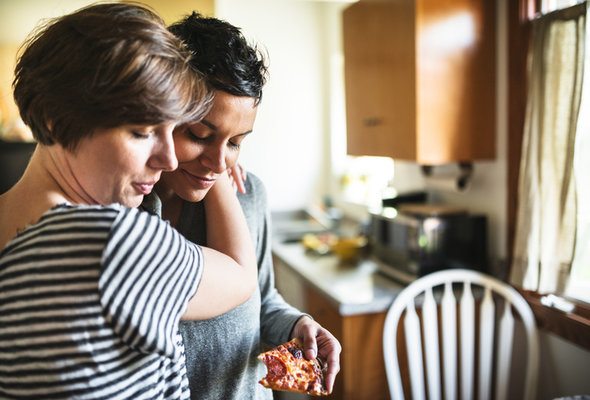 For those of you challenged in the kitchen or short on time, you may want to order from your favorite restaurant (or restaurants). Get takeout from all your favorite places and bring it home and prepare it as one meal. You'll save the 20% gratuity and you may be able to order off the regular menu as opposed to the special menu many restaurants offer for Valentine's Day at a premium price.
No matter how you get your meal – from a takeout container or from your oven, it's all about the presentation. Next, here are some tips for setting the ambiance.
Related Article: Big Romance on a Small Budget: Cheap Valentine's Date Ideas
It's All in the Presentation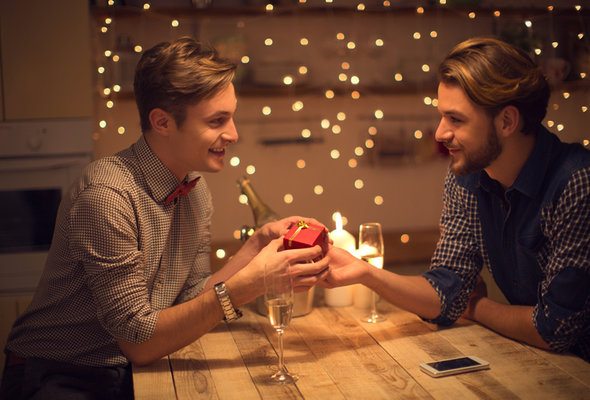 I'm not talking about streamers, heart balloons or hearts all over the house (unless you are into that sort of thing). With a few candles, a couple rose petals and your fancy dishes that have been hiding out in the back of the closet, you can have a five-star restaurant experience at home on Valentine's Day.
There is nothing more romantic than a candlelit dinner. Buy a bag of votives at the dollar store and scatter them around the table along with some rose petals. If you don't have nice table linens, you can rent them for a few dollars at the local rental shop instead of spending hundreds of dollars on table clothes and napkins. Voila! Instant table setting!
Even if you don't have a nice set of dishes, Chinet has some plastic dishes that can do in a pinch.
With these ideas, you can save a few dollars and have a romantic evening at home. Do you have any suggestions for spending Valentine's Day at home that we may have missed?
Photo credit: ©iStock.com/Anna Elizabeth Photography, ©iStock.com/franckreporter, ©iStock.com/svetikd