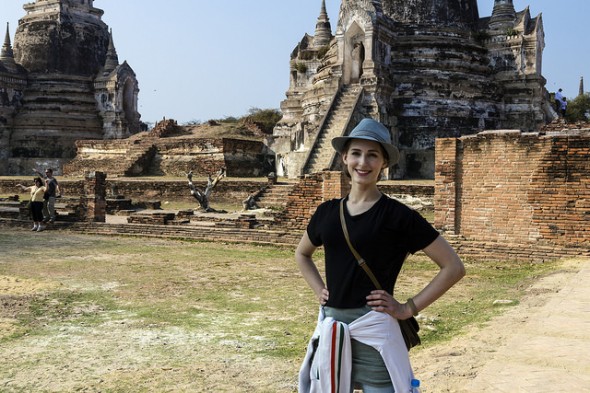 For those of us who love to visit new places but simply can't afford doing it regularly, there are ways to travel and actually get paid for it. No need to scrimp and save until you have enough for just the plane ticket. It may not be as glamorous as you might like, but for the real travelbug 5-star hotels are not always as important as the journey itself.
Related Article: 4 Ways to Save on Last Minute Vacations
Work Your Green Thumb
One way for you to live your travel dream is to beef up on your gardening and farming skills. There are tons of cooperative farms that invite workers from all over the world to work the farm for room and board. For example, World Wide Organic Farms is a non-profit network of organic farms where you can literally choose from their vast list of places to visit and work. Want to see Belize? There's a farm there. What about Cyprus or Fiji? There are farms there too.
Transportation Secret Shopper
Again, you've got to really love traveling for this one to work for you. It is a bit of a hassle, but you can act as a secret shopper for a variety of transportation companies like trains and airlines that will pay for your ticket if you're willing to travel wherever they want to send you.
Related Article: 5 Ways to Save Money on Baggage Fees
Teach English
Getting your Teaching English as a Second Language certificate is pretty inexpensive. Once you've got that in your pocket, there are dozens of countries that are looking for native English speakers to teach language classes. You can earn up to $1,000 per month, which in many of these countries goes a long way.
Write About Your Travels
In a perfect world, you'd just be paid a ton of money to travel around the world and write about your experiences. In reality, travel writers have a pretty hard schedule, and are expected to write a lot of reviews in a very short amount of time.
If you're up for a tight, grueling schedule of traveling, eating and sightseeing, travel writing might just be your calling. You can earn a stipend, and the majority of your travel expenses are paid. Check out travel guide staples like Lonely Planet for writing gigs.
Related Article: Thrifty Travel: 3 Quick Tips for Saving Money on Hotels
Photo Credit: danielfoster437