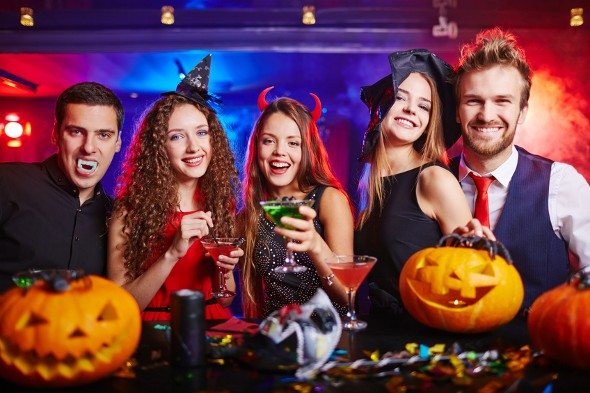 When you're too old to go trick-or-treating, you can still celebrate Halloween by throwing a party for your friends and family members. While hosting the event might not be difficult, sticking to a budget may be a challenge. If you don't have a lot of money to put toward a shindig, here are some tips that'll help you throw a fun and frugal Halloween party.
Check out our budget calculator.
1. Find Ways to Save on Decorations
There's no need to spend hundreds of dollars on decorations for your Halloween-themed soirée. You can easily find cheap tablecloths, candles, streamers and plastic pumpkins at your local discount store.
If you're crafty, you can make spiders or bats out of construction paper to hang on the walls. If you need some inspiration, try looking at Pinterest to see what others have done in the past.
2. Ask Your Guests to Bring Something
Feeding everyone who attends your party can get expensive, especially if you've invited dozens of people. If you're on a tight budget, you can ask your friends to bring their own Halloween-themed treats, snacks or drinks. To make it more fun for everyone, you could even have a contest during the party that allows guests to vote for their favorite dish.
3. Host a Late-Night Party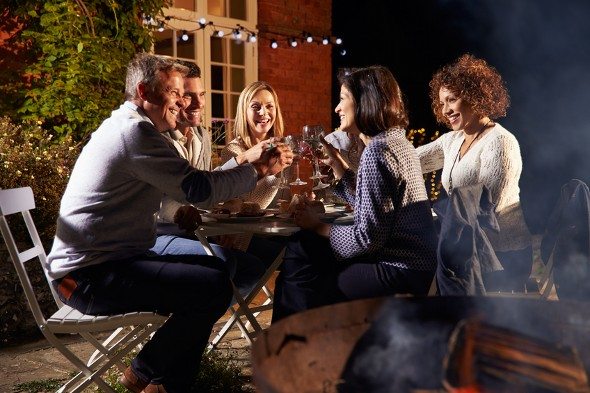 If your Halloween party starts around 7 p.m. or 8 p.m., your guests might expect to eat dinner at your place. Trying to serve a full meal might make sticking to a budget more challenging.
Having your event begin around 11 p.m. or midnight will probably force your guests to eat a full meal before they arrive at your home or apartment. Plus, hosting a late-night party will work well if you're trying to make your event seem as spooky as possible.
Related Article: The Best Places to Trick-or-Treat
4. Think of Budget-Friendly Ways to Entertain Everyone
You don't have to hire the best DJ in town to make your Halloween party a fun and memorable affair. There are plenty of cheap activities that you can facilitate to keep your guests entertained.
For example, you could pick a scary movie to watch that's available on a streaming service like Netflix or Hulu. You could also find horror film trivia questions online to ask everyone, tell scary ghost stories or compete to see who can make the best drink using a few ingredients. Thinking about your guests and what interests them can help you narrow down a list of ice breakers and games to play.
5. Skip the Pumpkin Carving Kit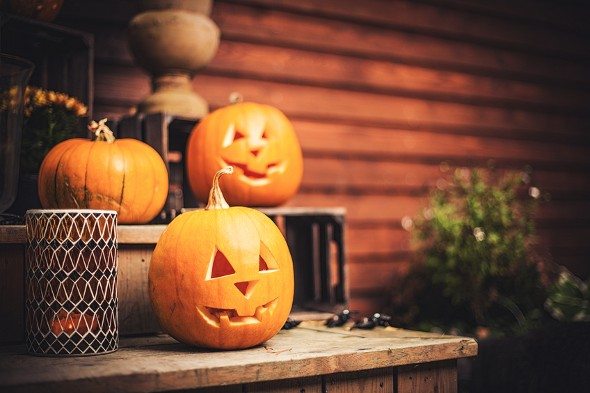 If you don't want to invest in pumpkin carving kits, you can use some of the tools you already have at home. For instance, you can have your guests clean out their pumpkins using spoons and ice cream scoops.
Your friends can use melon ballers and apple corers to punch holes in their pumpkins and potato peelers or cookie cutters to enhance their designs.
Related Article: 7 Tips for Throwing a Holiday Party for Less
6. Borrow Whatever You Don't Have
If you're missing an item that you need for your party, don't be afraid to ask your guests if you can borrow it. That way, you can save money and you won't end up buying something that you might only use one time.
7. Convince Everyone to Wear Homemade Costumes
Can't afford to buy a brand new costume this year? There are all sorts of costumes that you can make using clothes and accessories from your own closet. If you're planning on having a costume contest, you can even the playing field by requiring everyone to wear homemade costumes. You might be surprised by just how creative some of your friends and family members are.
Bottom Line
If it's your turn to host an event for Halloween, you don't need to dip into your savings or your emergency fund in order to throw a killer party. Even someone with a tiny budget can pull off a successful event by using the resources they already own, shopping at dollar stores and borrowing what they can't purchase.
Photo credit: ©iStock.com/shironosov, ©iStock.com/monkeybusinessimages, ©iStock.com/knape