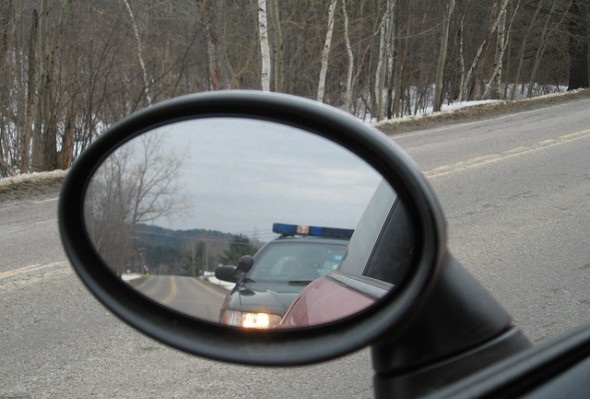 As many police officers and lawyers will tell you, the best way to avoid a traffic ticket is to obey the law. However, in the rare occurrence that you do infringe upon a traffic law, a ticket can be burden. Different jurisdictions have different costs, it can affect whether or not you keep your license, and if you work, you may be unable to take time off to fight the ticket in court. However, as soon as you see those lights in your rear-view mirror, there are things you can start doing to build your case.
Find out now: How to make an offer
Step 1: Speaking with the Officer
Your goal here is to be let off with a warning. Remain calm. Turn off the radio. Keep your hands on top of the steering wheel. You should your registration and proof of insurance in the car, but don't rummage through your glove compartment for registration until the police officer asks for it. Be polite and courteous, as most of the people police officers deal with are quite the opposite.
When they ask if you knew why they pulled you over, say no. Never admit guilt, and always explain why you did something succinctly and in terms of the rules of the road. Don't whine, remain respectful, and don't tell blatant lies: the cops know when you're lying. Ask the officer for a break, especially if you have a clean driving record.
Step 2: Prepare for (Legal) Battle
If your flawless strategy of "Be Nice and Appear Innocent," fails, then you have to begin preparing to fight the ticket in court. Before you leave the scene, get out of your car and take some photos of the area. Include traffic lights, road conditions, and any posted signs. Take notes on everything that was said during your conversation while it is still fresh in your mind.
Check the ticket for errors, or inaccurate information, as you may be able to beat a ticket on a technicality. Then, determine the costs of going to court to fight the ticket. If paying the ticket by mail costs $50, and court fees are $75, then maybe this one time you shouldn't try to stick it to the man. Because if you lose in court, you pay both.
Step 3: Enter the (Legal Arena)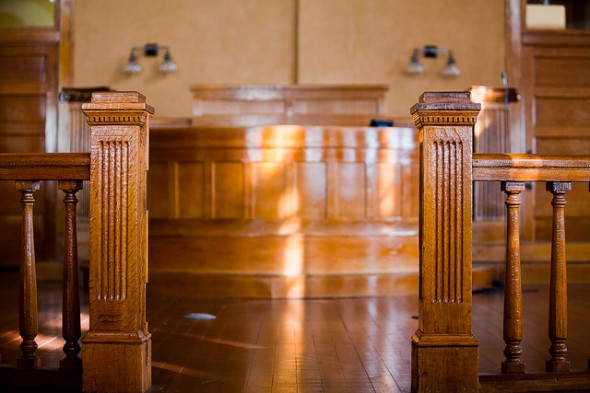 Delay the court date as long as possible by asking for continuances, because if the cop doesn't show up or remember the details of the case, you've got a shot at a dismissal. This will also give you time to research the laws in your state, which may help you find a way to beat the ticket. If you can find a lawyer that gives free consultations on traffic tickets, check with them to see if you have a case. Unless your license is on the line, or the ticket fine will break you financially, I wouldn't hire a lawyer unless you can afford it.
On court day, dress to impress. Speak clearly and succinctly, and be respectful to everyone in the courtroom, especially the judge. If you bring visual aids, such as pictures or diagrams, make sure they look as professional as possible. If you lose, you can ask the judge to waive fines or points on your license on the basis of undue financial hardship. In lieu of fines, you can voluntarily submit to traffic school, which can keep your record clean if the judge allows it.
Arm yourself with these tools before you get pulled over, and you might be able to drive away scot-free. Just remember: obeying traffic laws is the easiest way to avoid these hassles. Drive safe!