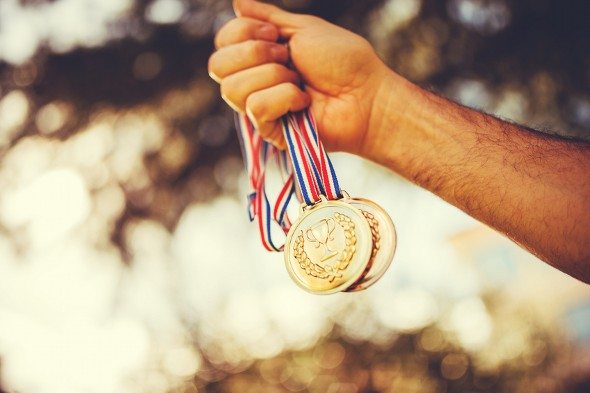 The 2016 Summer Olympics in Rio are just a few weeks away and athletes from all over the world are gearing up and preparing to compete in their respective events. In honor of the Summer Games, we've got some tips on what you can do to shine when it comes to your personal finances. If you're ready to go for the gold, here's your personal training road map.
Get your free credit score now.
1. Check Your Credit Report
The information on your credit report affects your credit score. Lenders use credit scores to decide whether you can borrow money at a decent interest rate. A golden FICO credit score is in the 750 – 850 range, but you'll have a hard time making it to the winner's circle if your credit report is littered with errors.
It's a good idea to pull copies of your reports from all three credit bureaus. If you spot something that you know is inaccurate, it's best to dispute it as soon as possible. While you're at it, it's important to be on the lookout for accounts you don't recognize since that could be a sign that someone has stolen your identity.
2. Look for Deals on Credit Card Interest Rates
Spending your hard-earned dollars on interest doesn't make sense, especially if you're trying to earn credit card rewards. If you've got a balance on one or more cards, you can shop around to see if you can find a 0% introductory APR deal on balance transfers. When you're paying less money in interest, more of what you pay goes toward reducing your principal balance and you can knock out your debt more quickly.
3. Boost Your Retirement Savings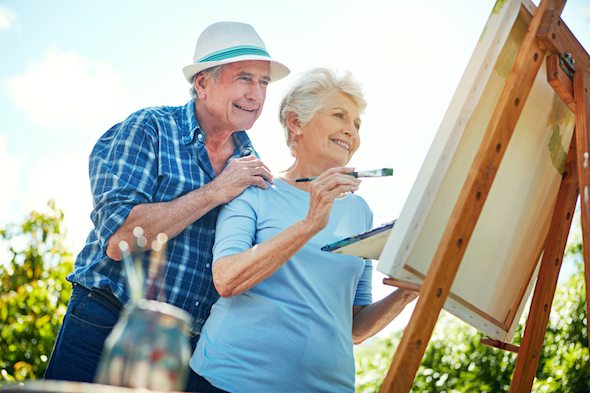 It's a good idea to check your portfolio frequently to see if you're still on track to hit your retirement goals. If it's been a while since you've done that, now might be a good time to take a peek at how much you've socked away.
As you're reviewing your 401(k), IRA or another qualified retirement plan, it's a good idea to look at your individual savings rate and compare that to the amount of money you're spending. If it looks like you can afford to save more money, that might be something to work on. Don't forget to review your asset allocation as well to see if you need to make any adjustments.
Check out our asset allocation calculator.
4. Cut out Pricey Bank Fees
Bank fees can eat into your savings, especially if you're not paying attention to how much they're costing you. That's why it's a good idea to pull out your statements to see what you're paying in maintenance fees, transaction fees and overdraft fees each month. If you're spending a significant amount of money on fees, it might be time to overhaul your account.
If you're comfortable cutting ties with a brick-and-mortar bank, moving your accounts to an online bank can trim what you're spending on fees. Because they have lower overhead and operating costs, online banks are in a position to charge less than their traditional competitors. That means you can save money in the long run.
5. Refinance Your Mortgage
Mortgage rates remain low but there's always a chance they could creep up by year's end if the Federal Reserve opts to raise the federal funds rate. If you're locked into a rate that's higher than you'd like it to be, you might want to consider refinancing.
Refinancing could potentially leave you with more money in your pocket. Just keep in mind that you'll need a good credit score. If you think you can qualify for a refinance, you can shop around to see who's offering the best rates.
Try out our refinance calculator.
Final Word
Even if you're not taking part in the Summer Olympic Games this year, you can still end up being a winner. Taking the steps we've mentioned (like checking your credit report for errors, finding out if you qualify for a refinance and trying to save as much as possible for retirement) and including them in your game plan could put you on the right financial track.
Photo credit: ©iStock.com/franckreporter, ©iStock.com/gradyreese,
©iStock.com/shironosov