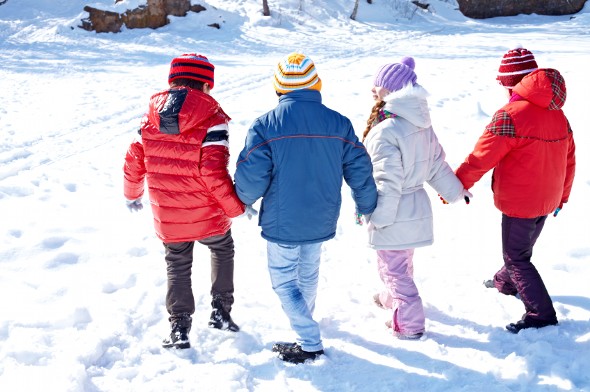 Before we know it, it'll be wintertime again. That means you'll need to dust off your old coat, find your thickest pairs of socks and pull out your favorite scarves. If you're in need of some brand new winter gear but your family is pinching pennies, you don't have to freeze this year. With these tips, you can prepare for the winter without spending your entire paycheck.
Find out now: How much should I save for retirement?
1. Dress in Layers
You'll probably have to go shopping at some point if your winter wardrobe seems a little light. But there's no need to buy dozens of new outfits when you can wear what you already have in your closet.
Your short-sleeved summer tops don't have to go into a box when the weather turns chilly. Instead, you can buy cheap, long-sleeved shirts to wear underneath t-shirts, polos and even sleeveless dresses. Similarly, ladies can pair some of their skirts, shorts and dresses from the spring and summer with tights during the colder winter months.
By layering you can save more money and use your extra cash to buy some of the pricier items you'll need, like boots.
2. Time Your Shopping Trip Strategically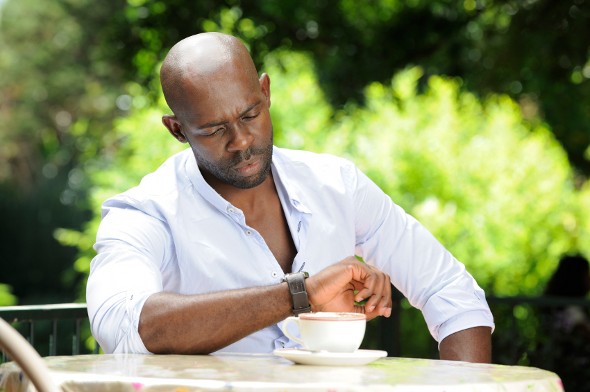 If you must go shopping for new winter clothing, heading to the mall as soon as the cold air sweeps in is a bad idea. Remember how supply and demand works. As demand rises, prices usually go up too.
In other words, since everyone else will be hitting the stores come November to buy winter clothing, prices will be high. A better strategy is to wait until after Christmas to start shopping. The stores might be a bit crowded, but you should be able to find some great deals as stores scramble to get rid of their winter merchandise.
And if you're in desperate need of a new coat, you might want to just be patient. By waiting until January or February to purchase a parka or windbreaker, you'll have access to some of the best sales. Shopping in the spring and summer for sweaters and jackets is also wise if you're on a budget.
Related Article: Top 4 Tricks to Stick to Your Budget
3. Accessorize
There's hope if your winter wardrobe looks drab and you don't have a lot of money to blow. You can easily spice it up by investing in inexpensive accessories like brightly colored scarves that you can mix and match with what you already own. You'll be able to stay nice and warm while mixing up your look.
Better yet, you can make your own accessories. Winter is the perfect time to pick up a new hobby like knitting or sewing that you can learn from watching a YouTube video.
4. Stay Away from Department Stores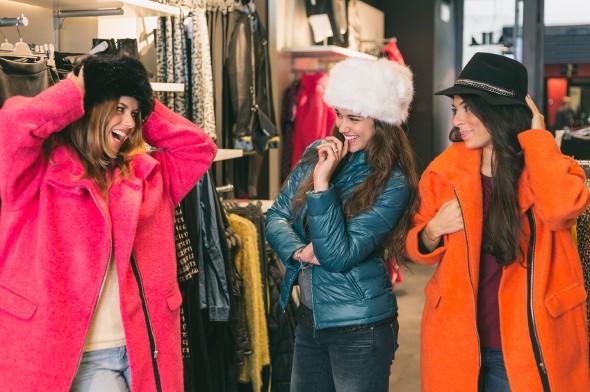 You don't have to go to the mall or department store to find quality winter apparel. Thrift stores, discount stores and consignment shops are great places to visit if your style needs an upgrade but you still have bills to pay and student loan payments to make.
Being on a strict budget gives you the chance to get creative. If you have clothes lying around that you never wear, you can sell them to consignment shops or other stores that'll pay you for your second-hand clothing. You can also swap them with your friends and relatives.
Check out our student loan calculator.
The Bottom Line
Winter is right around the corner but you don't have to feel anxious if you're running low on funds and you need some new gear. By taking our advice, you'll be able to dress warmly, stick to your budget and, we hope, add some money to your IRA or 401(k).
Photo credit: ©iStock.com/mediaphotos, ©iStock.com/Sproetniek, ©iStock.com/william87