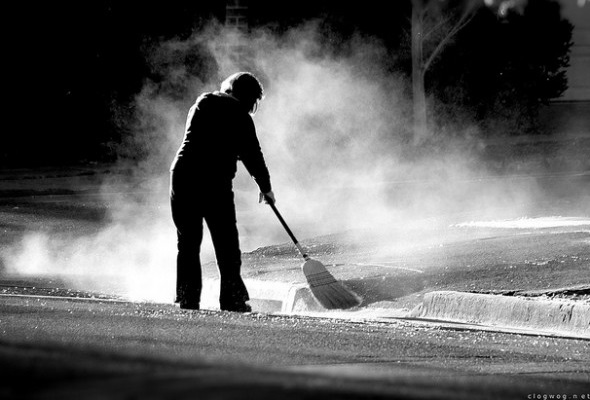 Cleaning up this spring can unearth some old treasures. A favorite movie, an old game, a photo album, who knows? But, there are some other things that it might be time to get rid of. Luckily, there are places you can turn to unload your old junk and put some money in your pocket.
Find out now: What do I need in a home?
The Obvious Places to Go
Once upon a time garage sales were once the way to get rid of your unwanted junk. But thanks to eBay and Craigslist even garage sales are now obsolete The key difference to note between the two are the selling fees.
eBay gives the first 50 listings for free per month, after that it is $0.05 per media/entertainment listings and $0.30 per other listings. There are some exceptions like cars, real estate, and heavy machinery that require listing costs. If the item is sold, eBay takes 10% of the final amount for the item (including shipping and handling). This does make eBay one of the more expensive places to sell stuff.
Craigslist is an alternative to all the fees that eBay charges. It offers free listings and doesn't charge anything for its services. However, answering inquiries and setting up the sale all fall on the seller. It can also take awhile before any serious buyers surface. General tips to make the experience better include, taking pictures of your items, price the items reasonably, and be courteous to all potential buyers.
Another site to consider is Amazon. Amazon allows for free listings and only charges if the item is purchased. Amazon's fees are very similar to eBay's. Certain products, like college textbooks, can be sold directly to Amazon for store credit.
Niche Sites
eBay, Craigslist, and Amazon are great places to start listing items. However, there is the disadvantage that some products are going to be overlooked or undervalued in the sea of products for sale. For those truly unique items, you can look into some specialty sites that focus on a single product type.
Gazelle is a site that will buy your old smartphones and Apple products. Simply, find the item you want to sell. Fill out a simple form about condition and payment preferences, and Gazelle will send a free shipping kit. Upon receiving and inspecting the item, if it matches the initial description, they'll pay.
Another site that deals only in electronics is Glyde. Glyde deals primarily with tablets, phones, and video games. One of Glyde's unique features is that it lets you know what the market price is for the item. The decision on the final sales price is still left to you. Glyde shows what the final takeaway will be for the item once it's sold and Glyde takes its fees. Glyde charges 12% for the first $100 of the item's sales price and then 8% for the rest. There is also an additional $1-$3.50 for the shipping kit Glyde provides once the item is sold.
Threadflip is a niche site for designer women's clothing. The seller takes a photo of the item with the Threadflip app, fills out a form, and the listing is complete. If the item sells, the seller gets a prepaid USPS label and sends the item off to the buyer. The buyer has a 5 day satisfaction period and once that ends, the seller gets paid. Threadflip takes a 20% commission on the sales price, but that's the only fee that they charge.
When in Doubt, Donate
It might not be worth the trouble of listing an item. Some items, like a DVD collection of Steven Seagal films, probably won't have a great return. For these items, a better home is a place like Goodwill or the Salvation Army. These donations typically carry tax incentives. Charitable donations can help save some money on tax returns in the long run.
Getting rid of those excess items, you should feel pretty good. Not only has spring cleaning brought in a profit, but likely some space for something you really want. Isn't that what spring cleaning should be about?
Photo Credit: clogwog