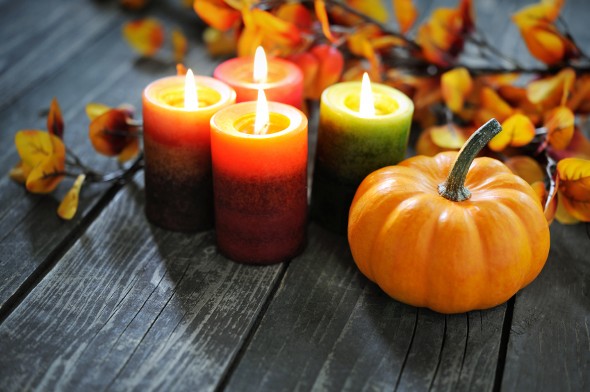 If you love Halloween, it's easy to blow your budget. By the time you've splurged on all the elements of a fabulous costume, bought lots of candy and celebrated with friends and family, you can end up overspending. Here at SmartAsset, we like to think we take at least some of our own advice on frugality. Here's how the SmartAsset team is saving on Halloween this year.
Find out now: Should you rent or buy?
Cutting Costume Costs
Celebrating Halloween in style can be pricey. One way to cut costs is to use what you have when it's time to come up with a costume. That's what a few members of the SmartAsset team plan to do, either by re-using a costume from a previous year or making a costume out of existing wardrobe items. At a time when Americans are buying more items of clothing than ever before, we should all have something we can throw together if buying a new costume is not in the cards.
If you don't have the gear you need in your wardrobe or you're ready for something new, you can head to a local thrift store. That's what SmartAsset Data Editor Nick will be doing this Halloween. He's heading to Goodwill to look for the perfect waistcoat to complement his costume – Daniel Plainview from the movie There Will Be Blood.
If you go with a costume that requires clothing from an earlier time, you should be able to find something at a thrift store, consignment shop or vintage boutique. You'll score extra points if you buy items you'll be able to work into your style post-Halloween. Time will tell how much use Nick gets out of that waistcoat.
Related Article: The Best Places to Trick-or-Treat
Staying in to Save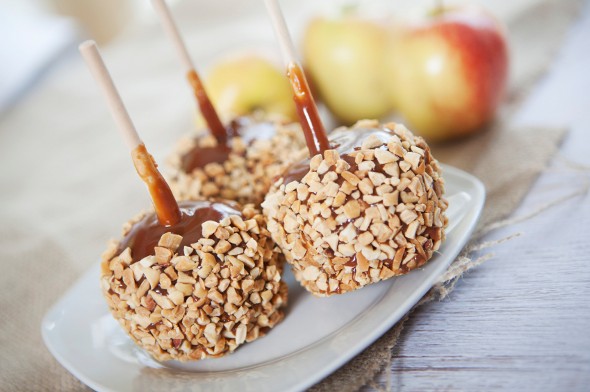 If you love hitting the town on Halloween for drinks with friends or dinner out, more power to you. But if you don't mind staying in, doing so can be a great way to save money on the holiday. Senior Developer Al will be headed to a friend's house for food and board games. And a few of us on the SmartAsset team are looking forward to passing out candy to trick-or-treaters.
If you're planning to save money by staying in on Halloween, remember to pick up enough candy for any trick-or-treaters who might stop by. And you might want to get a pumpkin or something festive to put outside your door so that kids know it's OK to knock. You don't want to spend money on candy only to have no one show up on Halloween night. Or maybe you do, depending on how much you like eating candy…
Related Article: 5 Frugal Fall Recipes
Going Public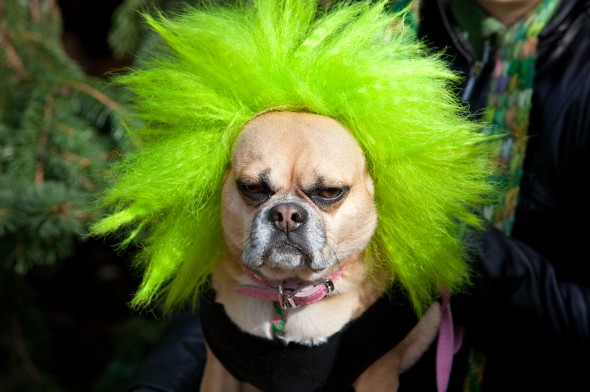 Another way to trim your Halloween spending is to attend free public events. Luckily, SmartAsset's home is the Big Apple, which means there are plenty of options. Visual UI Designer Justin and Director of Public Relations Asees both plan to attend New York's famous Halloween parade. That's a lot of free people-watching, not to mention good Instagram material.
A traditional Halloween parade isn't the only choice. Team Operations Manager Grace has a slightly different plan. She'll be taking her puppy Ollie to the pet costume parade this year. And VP of Digital Sales Chris will be taking his family to the Halloween festivities in Sleepy Hollow, New York.
Bottom Line
If Halloween is your thing and you can afford to splash out, go for it. But if you want a high ratio of fun had to money spent, consider taking a page out of the SmartAsset team's book. We're finding ways to celebrate Halloween without going crazy. After all, the holiday season is just getting started and we all need to pace ourselves. If your goal is to come out ahead – not just spend less – you can always make like Data Engineer Kunal and go trick-or-treating yourself.
Photo credit: ©iStock.com/Moncherie, ©iStock.com/gsk2013, ©iStock.com/JasonCordell