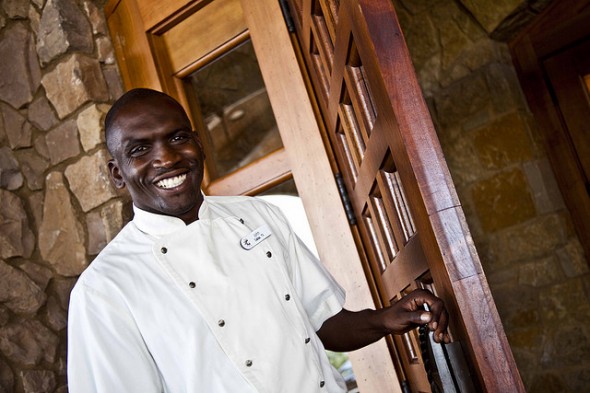 True product loyalty is rare, so when you do more than simply "like" a company's Facebook page and choose to use them exclusively, have the option to join a benefits program or rewards club. In case you're looking to brand your loyalty with a specific company or make a change based on a comparison, here is a breakdown of royalty program perks in the hotel industry.
Find out now: What card is best for me?
Marriott Rewards
At Marriott Hotels you have to begin by becoming a rewards points member. Each time you spend money, you're adding points to the card that can build up to purchase a reward. There are three possible levels: Silver, Gold, and Platinum.
If you spend ten nights a year at a Marriott Hotel, you qualify for the Silver membership. Silver members are offered two different phone hotlines to meet their needs: one for making reservations at any time of day, seven days a week, and one for all general concerns and questions. Combined with a late checkout and a 10% discount on all items in the gift shop, the silver membership offers a lot for the occasional traveler.
A Gold membership applies to rewards members who have stayed at least 50 nights in a Marriott. In addition to the all of the Silver benefits, Gold members also get free internet access, a guaranteed room, and a complimentary room upgrade if available.
And finally- the Platinum Membership. This applies to Marriott Rewards members who stay at least 75 nights a year at any one of their 3,600 locations worldwide. On top of all Silver and Gold benefits, you are also offered 48 hour guaranteed availability – meaning you can call within two days of a desired reservation and the concierge will do everything in their power to make sure you get it. Additionally, depending on the brand sponsorship of the particular location, there is an entry gift waiting for you upon check in.
Hilton HHonors
You can reap the rewards of the Hilton Hhonors at any Hilton, Hampton, Embassy Suites or Doubletree location, as well as at any other property owned by Hilton, like the Waldorf Astoria. The Hilton brand offers a slightly more personalized rate, with the opportunity to create a profile on their website before staying. Hilton HHonors have four different membership tiers: blue, silver, gold, and diamond.
The Blue membership allows for speedy reservations and check-ins, express checkouts, and free stays for your spouse. If you spend more nights as a blue member, you will move up to the next tier.
The Silver membership requires 4 separate stays or 10 nights. As a Silver member you are forever labeled as "Elite" and will earn a 15% bonus on all of the HHonors points you earn. Silver members and above earn a 5th night free.
Gold members have stayed at least 20 nights or have 75,000 HHonors points. Their Elite bonus discount is 25%, as well as the option to check-in online and complimentary wifi. Each specific Hilton location has it's own Gold member benefits, so if there comes a time when you are considering the Gold membership, be sure to check out specific deals.
Finally, the Diamond membership – for 30 stays or 120,000 HHonors points – offers a multitude of benefits including a 50% bonus on Elite points. So, once you become a Diamond member, it's easier to remain one. On top of all of the other benefits, Diamond members are guaranteed a room of their choice if they call within 48 hours of a reservation.
Hyatt Passport
Hyatt locations have three levels of memberships, much like Marriott and Hilton resorts. The first of which is the Gold Passport. For every dollar spent at a Hyatt hotel, you earn five Gold Passport points. These points can be used to upgrade your room, meal options, and spa treatments.
You can be eligible for a Platinum Passport after fifteen nights or five stays a year at any Hyatt location. Much like the other rewards programs, this offers you a 15% bonus on points, complimentary internet access, late check-outs, and speedy reservations.
The Diamond Membership gives a 30% bonus for all reward points. You also get a free room upgrade, access to a members-only lounge, late check-outs at 4pm, and perhaps the most enticing offer on the entire list – four free upgrades to a suite a year.
Whether you're traveling for business or for pleasure, it's nice to create a bond with a branch of hotels to get that home-away-from-home feeling, so make sure you reap the rewards of your seasoned traveling.
Photo Credit: John Pozadzides