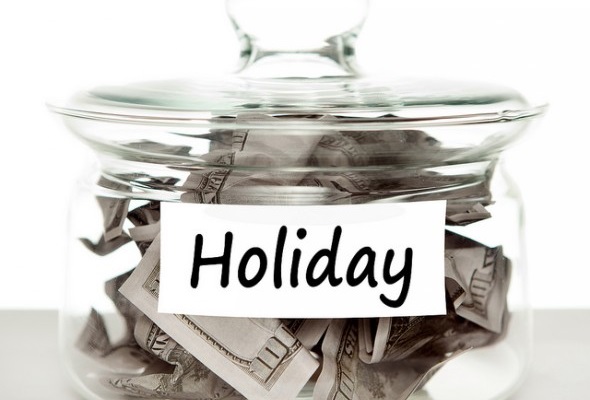 'Tis the season – for festivities, traditions, family…and spending. Travel, parties, presents and decorations are just a few of the mounting expenses we face as the merriest time of the year approaches. When it comes to presents, I not only struggle with what to give someone – but how much I should spend, per person and overall.
Find out now: Is it better to buy or rent?
Holidays Past
According to this National Retail Federation survey, the average consumer will spend a total of $737.95 on holiday gifts, décor, greeting cards and the like. This is about 2% less than the $752.24 that consumers actually spent last year.
Related Article: Stop Overspending! 5 Things You Should Know
The majority of the projected spending on gifts, $415.50, is estimated to go to parents and other loved ones. The study projects $72.14 goes to friends, $23.59 for co-workers and just $25.63 on pets, community members and the "other" category.
The survey also found that shoppers will spend an average of about $100 on food and candy along with $28 on greeting cards and $21 on flowers.
A new CBS poll confirms the downward trend. It found that more than half of American consumers plan to spend around the same amount as last year. But 37% claimed they will be more reserved in purchasing this holiday season.
A new Reuters-Ipsos poll found that most Americans not only plan to spend less this year, but are also especially eager to score big discounts. And it looks like they are waiting to start that shopping. Forbes' annual Holiday Survey found that fewer than 19% of consumers started shopping for the holidays in October, 5% fewer than last year.
Related Article: Using Your Smartphone to Track Spending
Forbes projects an average spending of $825 per consumer. While this is higher than the other poll, it is still a 5% drop from their estimate of last year. What shoppers plan to buy has pretty much remained from last year, according to Forbes. 75% of purchasers will be spending on clothes and accessories, 50% on electronics and 30% on personal care products and spa packages. Another 20% will buy jewelry, 20% food and wine, followed by home decor at 8% and books trailing at 3%.
The economy may be responsible for the low forecasts in holiday shopping, but there are ways to combat the consumer frenzy associated with the holiday season.
Holidays Present
All of the focus on shopping often puts a damper on the holidays – half of those surveyed in Forbes' Annual Holiday poll claim to "dread" holiday shopping. Here is some advice for making it a painless, maybe even joyful, experience.
Consider a gift card to someone's favorite store or restaurant – this still shows the receiver you know and care about them. Plus these can be purchases in any denomination.
Combination gifts or gift baskets are also a great idea because the contents can be small. But if they come together to create the ultimate activity or item, the creativity will not go unnoticed. These can include life essentials or the perfect supplies for leisure – like movie passes, popcorn, candy, and a cozy blanket.
Making something is a sure-fire way to impress your friend, family member or significant other. It's also almost always cheaper than a store-bought item. It doesn't matter if your skill is knitting, woodworking, collaging, writing poetry or making a great mixed tape, these gifts are super meaningful. Baked goods and food are also always appreciated. Consider making a big batch of cookies or muffins and dividing them up for your recipients. Or maybe buying a Fruit of the Month subscription so the gift keeps on giving and you don't have to get your hands too dirty.
In the same vain, offering your services is a great option. Whether you can make someone dinner one night, give them a free tennis lesson, or provide a night of babysitting to new parents at no cost. There are several low-cost ways to give great gifts. Just think about what you can offer and what your receiver is interested in and values most (hint: your relationship).
Holidays Future
The most important piece of advice I can leave you with is not to get too involved in the hype of holiday spending. Confusing costly items with true affection is all too common. But the most expensive gift is meaningless if it's thoughtless.
Take some time away from gifts this year to remind yourself the true spirit of the holidays. When you do enter the shopping sphere, go with a clear mind. Also, be open and honest with those you exchange with. If your budget is especially tight this year, just let them know the gifts won't be too lavish or agree to exchange hand-made gems. These are your loved ones and friends – they will understand!
So, consider the options of a different kind of holiday season. Try shopping sparingly, spending less or focus on buying things that will help you create beautiful pieces for your receivers. Perhaps the drop in holiday spending isn't such a bad thing after all.
Related Article: Have Yourself a Frugal Little Christmas
Photo Credit: Tax Credits