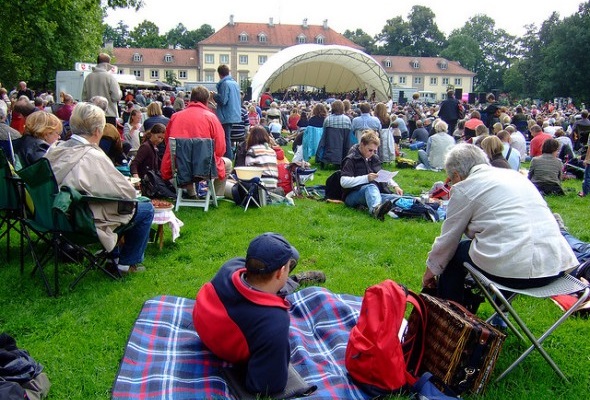 For those of you in the northern reaches of the US (and some of you in the south, too), it has been an excruciatingly long winter filled with lots of snow and subzero temperatures. Now that summer is on its way, you can start thinking about filling your social calendar with fun things to do. You don't need to spend a fortune to have a blast this summer. Here are some ideas for frugal summer fun.
Summer Fun Doesn't Have to Derail Your Finances
Summer Concert Series
Some cities and towns offer concerts in the park throughout the summer months. There is nothing better than sitting outside under the stars (if you can see them) and listening to live music. Pack a picnic dinner and a couple of friends, some wine (if venue permits) and head out.
Look for Adventure in the Great Outdoors
The best part about outdoor activities is most of them are free. Find your nearest park or nature preserve and become one with nature. Head out to the lake for some sunbathing or swimming and other outside summer fun. If you are coastal, check for beaches that have free admission. Many times activities become expensive when eating out is involved, so finding somewhere that you can cook your own food or bring a picnic lunch is a great way to keep the cost down.
Volunteer or Work
Not only can volunteering be rewarding, but it's a great way to have some summer fun as well. You could volunteer or work part time at a museum, zoo, aquarium or other cultural place. You can make some extra cash but most will let you visit for free on your off days.
Free Summer Fun Days
Keep your eyes peeled this summer for free admission days for national parks, museums and other attractions. Did you know that Bank of America offers card holders (debit or credit) free admission to select museums the first weekend of every month? Target also offers free community events in cities all around the country. This lets you have access to paid attractions for free. If you are near a major metropolitan area like New York or Los Angeles, you have many venues to choose from.
Look for Daily Deals
It seems like every day there is a new daily deal popping up in my area. I have seen everything from concerts to hotel rooms offered for up to 70% off of the normal cost on sites like Groupon and Living Social. You can also find great restaurant deals in your area. Just because you are on a budget doesn't mean you can't have summer fun. Install a Groupon or Living Social app to your smartphone so you can catch a great deal as it's offered.
Check out your local newspaper or TV news station website for a list of events in your town. Just choose your nearest city and check out the offerings.
6 Easy Ways to Save for Your Summer Vacation
What is your favorite frugal summer fun activity? How do you have fun on a budget? Share with us in the comments below!
Photo Credit: ilga