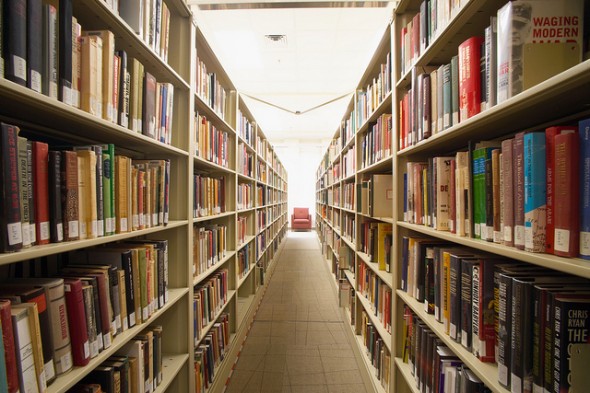 With the advent of e-readers like Kindle, Nook and the iPad, e-books and other text and visual e-resources are more popular than ever. Despite the growth in apps, video games and online television, the great news is that people are still reading. If you have an e-reader, you know that buying new books can get pricey, even with the lower cost of a digital copy versus print. Did you know that you can access so many of those e-resources you love from your local library?
Related Article: The Economics of the New Publishing Landscape
Read Your Heart Out
Sure, we all know that libraries have books, but they are definitely keeping up with the times. Most libraries subscribe to e-book services, and you can check out those books on your e-reader like any other book. You don't even have turn in the book. Once your book is due, it will disappear from your library folder unless you renew.
No late fees, no hassle of taking it back – it's simple and convenient. You can search the library's collection from your home, and get the latest New York Times bestseller before the library might even have a print copy.
Best of all, it's free. So there's no reason not to use it. And with Americans still reading an average of 5 books a year, and 28% of readers using an e-reader according to the Pew Research Center, this is a service most of us could use.
Magazine Rack
Like Rolling Stone or Vanity Fair? Chances are your local library subscribes to an e-magazine database so you can read to your heart's content without having to foot a monthly subscription bill. Plus, who wants to cart around so many magazines when you can have them for free on your little lightweight iPad?
Research Your Family Tree
This is one of the coolest things that many libraries offer. Some libraries have a more in-depth genealogy department than others, but it's still so great to sit down and find out where you come from. No need to have a pricey subscription to a specialized online service, you can get great photos and a ton of family information for free from your local library.
Related Article: New vs Used: 8 Things You're Better Off Buying Secondhand
Photo Credit: flickr