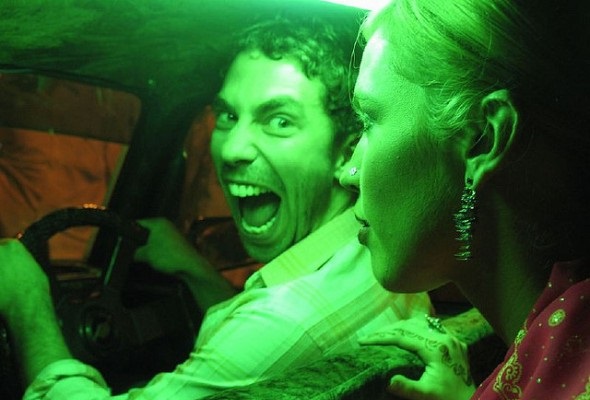 Spring break is right around the corner for many and the summer travel season will soon be underway. While you're gearing up for your next getaway, would-be criminals are thinking up creative ways to sucker you out of your hard-earned cash. Whether you're traveling abroad or planning to stick closer to home, you need to be alert for potential scams. We've put together a list of some of the worst travel traps you want to avoid.
1. Credit Card Conversion Charges
If you're taking an extended trip through a foreign country, you want to be especially careful about how and where you use your credit card. A common tactic scammers use is to swipe your credit and tack on a fee for converting the purchase to local currency. It may not seem like a big deal but you could end up paying as much as 4 to 7 percent more for the things you buy, depending on the exchange rate. Pay with local currency to avoid this travel scam.
Related: Which Credit Card is Best for Me?
2. Vacation Rental Scams
Renting out a beach house for a week is a great way to soak up the sun but it's also one of the ways crooks target potential victims. Scammers place ads for low-cost vacation rentals on sites like Craigslist and wait for victims to take the bait. When someone contacts the "renter" about the property, the scammer asks for a cash deposit to secure the deal. By the time the victim realizes that their vacation rental is a fraud, the scammer and their deposit are long gone. Before you hand over money, ask questions and do some research.
3. Hotel Phishing Scams
Nowadays it's pretty much impossible to check into a hotel without providing a debit or credit card to reserve your room. One of the ways scammers take advantage of this fact is by attempting to trick you into giving up your account number. Typically what happens is the scammer will call your room posing as the front desk. They'll advise you that there's been a problem with your card and ask if you'll read off the number over the phone.
Before you realize what's happening, the scammer has used your card to rack up hundreds or even thousands of dollars in unauthorized purchases. If you get this type of call while you're on vacation your best bet is to hang up and call the front desk yourself to make sure the request is legit and you aren't being targeted by a travel scam.
4. Fake WiFi Hotspots
Online banking is more popular than ever but you need to be careful about where and how you access your information when you're away from home. One popular travel scam is to set up fake wifi hotspots camouflaged as the real thing. Information thieves will give the hotspot a name that's similar to the one that the hotel or restaurant normally uses. When you log on, the scammers can see everything you're doing online, including tracking your bank account or credit card information. Avoid accessing personal information unless you are certain of a secure Internet connection.
Related Article: 3 Costly Internet Security Mistakes You're Probably Making
5. ATM Skimming
When you need cash on the go, you may not have time to look around for an ATM that's affiliated with your bank. You find an ATM terminal at a gas station or grocery store and swipe your card, without realizing that you're giving away your account information in the process. The reason? A thief has installed a skimmer on the machine that collects your data, which can then be used to commit fraud. If you're traveling in an unfamiliar area, you're better off carrying cash or travelers checks and avoiding foreign ATMs altogether.
Having your personal information or money stolen while you're traveling could leave you paying for it long after you return home. Being able to spot a scam before it happens is the best way to guarantee your dream vacation doesn't turn into a financial nightmare.
Related Article: 6 Easy Ways to Save for Your Summer Vacation
Photo Credit: bravenewtraveler