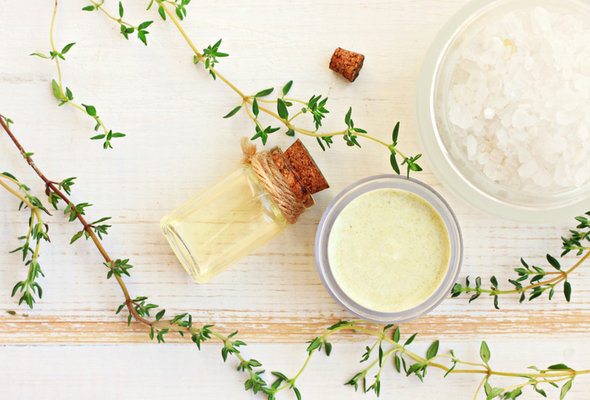 What would you say if I told you my nightly beauty routine starts with a trip to my pantry? After dealing with some chronic health issues the last few years, I started to research everything that I was putting on or in my body. It changed what products I used but also how much I spent.
Check out our budget calculator.
Why I Care
Your skin is your largest organ and anything that touches it gets absorbed and makes its way into your body. A wise woman I knew once told me you should never put anything on your body that you would be afraid put in your mouth and eat.
Next time you are looking at the ingredients on the back of your face wash or moisturizer (you know the ones you can't pronounce), take a few minutes and google them and any potential issues they can cause with your health. You will find everything from endocrine blockers to carcinogens. As in cancer causing agents. Yes, your hundred dollar jar of moisturizer can have all sorts of ugly ingredients in it.
The Cost of Changing
There are monetary benefits to making your own personal care and beauty products in addition to the obvious health benefits. It's easy to spend anywhere from twenty to a hundred dollars on a few ounces of a facial moisturizer. What many people don't realize is that they can make beauty products from ingredients that they find in their grocery store or health food store for much less than the alternative.
The only moisturizer I use on my face and body is organic coconut oil. I can get a gallon size tub for less than $50 in bulk and I can even use it for cooking. That's enough to last me for a year. How long does your $50 moisturizer last? Probably not half as long as mine does. Here are a couple all natural ingredients you can use to make your own personal care products.
Related Article: DIY Spring Cleaning: Save Time and Money with Homemade Cleaners
Coconut Oil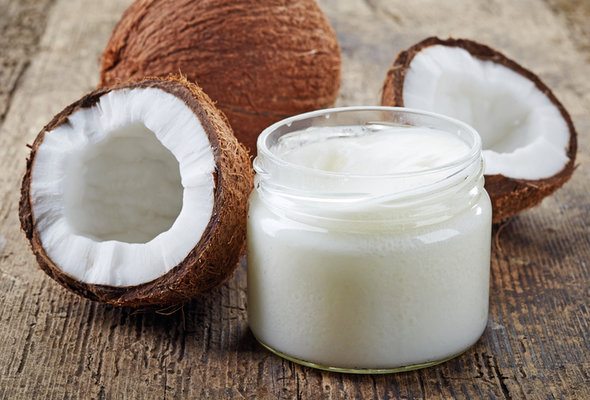 Coconut oil is known not only for health benefits but it is also anti-bacterial and anti-fungal properties. You can use it for everything from making your own deodorant to making healing salves.
I use it as a body moisturizer during the day and at night in lieu of a heavy moisturizing crème. If you have extremely dry skin, try it for a week or two and you will notice a difference. There are no hard to pronounce chemicals in there. You can use the same coconut oil on your body that you use to make your dinner.
Castile Soap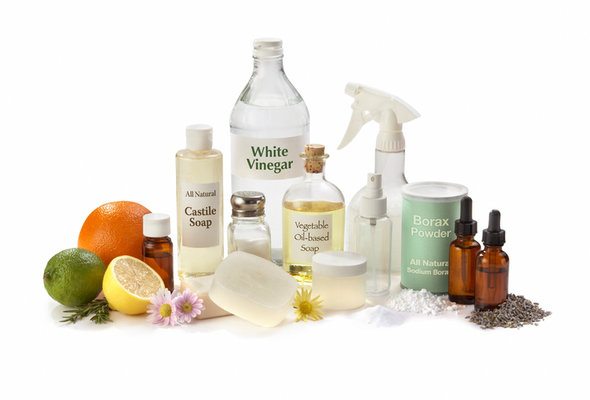 Castile soap in the liquid form is a great base for soaps like foaming hand washes and shampoos. I even use it to wash my face in the evening.
You can get a large concentrated bottle for less than $15 and it will last you forever. I use castile soap as my foaming hand soap, shampoo, body wash and in my face cleanser. You can even add essential oils to your homemade body products to remedy different skin conditions.
If you have oily skin or acne, adding tea tree oil can help balance your skin. If you have blotchy or irritated skin, lavender is calming.
Specialty Oils
If you have sensitive skin or pores that clog easily, grapeseed oil is a great alternative to coconut oil. It absorbs into the skin quickly and is light weight.
Olive oil is another moisturizer as well, but is a little heavier. Make sure to buy the best quality you can afford and organic if possible. That way you can ensure that there are no extra chemicals or pesticides sneaking their way into your beauty routine.
Once you start making your own beauty products, you will never look at these ingredients at the grocery store the same again. In addition to these basic ingredients, many fruits also make great scrubs and masks. Check out Pinterest boards if you are interested in getting started.
Do you have any DIY beauty recipes that you love? Share with us in the comments below!
Related Article: Tips to Buying Organic on a Budget
Photo Credit: ©iStock.com/Anna-Ok, ©iStock.com/Magone, ©iStock.com/jml5571