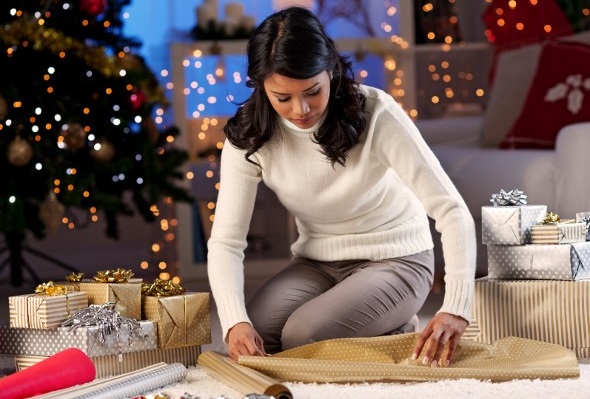 Creating a budget for the holidays is a smart move if you're worried about overspending. According to the National Retail Federation, the average shopper will spend about $800 over the holiday season. While gifts can eat up a sizable part of your budget, there are plenty of other costs that can burn a hole in your wallet. When you're mapping out your spending plan for the holidays, here are five expenses you won't want to overlook.
Check out our budget calculator.
1. Shipping and Postage
'Tis the season for free shipping, which is great if you're planning to do some shopping online. But not every retailer offers this perk. When you're making your gift list, it's a good idea to give yourself a little wiggle room for each item in case you can't snag a free shipping deal.
If you want to package your own gifts and mail them to your friends and family members, you'll also need to add in the cost of packing tape and boxes. So if you've already invested a lot of money into your presents this year, you'll have to spend a bit more to make sure your gifts get to where they need to go.
2. Gift Wrap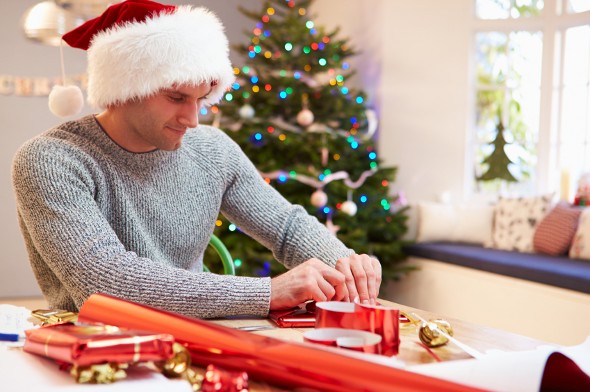 Once you've purchased all the gifts on your list, you'll still have to wrap them before you can give them away. At $2 to $6 a roll, wrapping paper doesn't exactly come cheap. Once you throw in boxes, ribbons, bows, name tags and gift bags for the presents that are hard to wrap, the total can add more than a few bucks to your overall holiday budget.
If you don't want to spend money to dress up your gifts, you can stick to shopping with retailers that offer free gift wrapping. Your gifts might not be wrapped in the fanciest packaging, but you'll avoid busting your budget.
5 Awesome DIY Gifts That Will Save You Time and Money
3. Greeting Cards
The internet makes it easy to send holiday cards via email, but some people still prefer something a little more personal. If you like to mail out cards, you'll need to factor in how much it's going to cost to buy them.
If you're into DIY, making your cards by hand or printing them out from your computer may seem like the cheaper way to go. But that's not always the case. By the time you finish purchasing card-making supplies, paper and ink, you could end up spending more than you would have on the store-bought version.
4. Decorations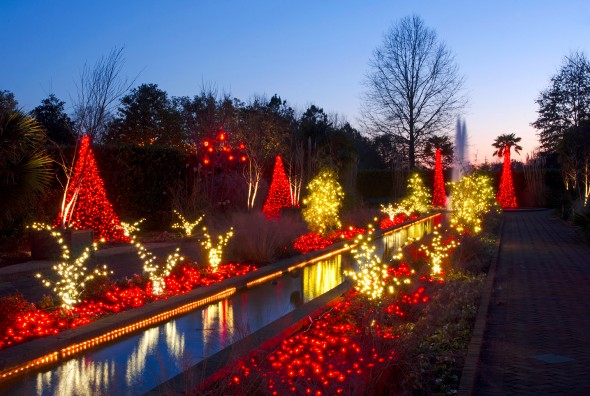 Decorating your home inside and out is a good way to get into the holiday spirit, but it comes at a price. After all, wreaths, lights, ornaments, candles and bows aren't free. Your decorations will not only cost you more upfront, but they could also raise your utility bill. Putting all of your lights on a timer can help you cut down on the amount of electricity (and cash) you're burning.
5. Food
Eating is one thing that everyone likes to do during the holidays. You might be planning to serve your guests plenty of pie, ham, stuffing and cranberry sauce. But while you fill their stomachs, you'll be emptying your wallet.
If you're planning to host a holiday feast or two, it's a good idea to consider having a potluck. That way, you won't have to overspend to feed everyone.
Related Article: 7 Tips for Throwing a Holiday Party for Less
Give Yourself a Cushion
If you think you've covered all the bases in your holiday budget, it's still a good idea to give it another look before you start shopping. Saving a few extra dollars for unexpected expenses can ensure you don't end up in the red if you need to buy a last-minute gift. If you don't spend that money, you can set it aside for next year's holiday season.
Photo credit: ©iStock.com/Dejan Ristovski, ©iStock.com/monkeybusinessimages, ©iStock.com/Craig McCausland