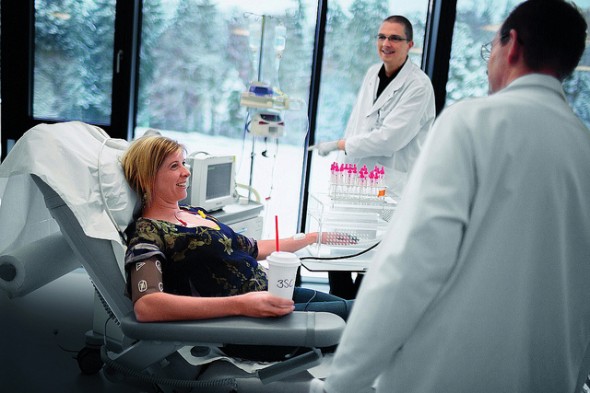 The other day I received an interesting letter in the mail. It was from my pharmacy, asking if I would participate in a clinical trial. First, I felt it was too "1984" and I raged against "big brother" being all "up in my business." Then I saw how much it would pay and thought: not bad, I could help myself while helping others. In the end, I decided not to do it, but the financial benefit gave me pause.
Find out now: How much do I need to save for retirement?
A relative of mine has served as a research assistant for several studies and is currently working as a recruiter for one. In these trials each participant will receive a stipend each time they attend a session related to the study, along with medical care, and medication as needed. I do not think anyone should make a living out of taking part in clinical trials, but it might be something you want to consider if you have a chronic condition that is the source of study.
According to the U.S. National Institutes of Health there are more than 170,000 studies underway at this writing in the United States and nearly 200 countries. That makes it big business. The studies can pay between $50 per session to $500 or more at the study's completion. Before you decide to help with a medical breakthrough while supplementing your income here are a five questions you should ask.
What is being studied?
During the informed consent process, the government requires researchers to provide potential and enrolled participants with information about the study. It should include the risks and benefits of the study and what will be involved so you can make an informed decision. Remember, if it is a blind study, you may not be getting any medication at all as you could be part of the placebo group.
What does my own physician think of my participation?
Remember, your primary care physician (PCP) coordinates your total health care, so it's important to check with him or her before signing up for a clinical trial. In many cases, study coordinators will not even consider you as a participant unless your PCP agrees it is the right course of action for you. This of course is not an issue if you do not have a family doctor. It would not hurt to check with your insurance company as well.
How much does it pay?
As I mentioned the pay can vary based on what is required of the participants. Overnight stays pay more as do studies that require more of your time to participate. Some even pay for transportation to and from the trial site. Also ask what the time frame will be for you to receive the stipends.
How long is the study?
This is critically important as some studies can run over a period of weeks, months and even years. A recent nationwide study followed a group of participants over decades, but only required a once a year follow-up. Another required volunteers to try a variety of anesthetics at four to five visits, along with other diagnostic testing. Those four to five visits may be drawn out over a long period of time, but at the end each participant was to receive up to $2,000.
What happens next?
Before signing anything ask research coordinators what happens if the protocol makes your condition better, will you be allowed to stay on the protocol after the study ends? Find out when you will receive the results of the study in terms you can understand. What happens if the protocol makes your condition worse? Will you be considered for similar studies?
Before you consider this route, I strongly advise you to check out www.clinicaltrials.gov. It provides you with the A through Z of trials. If you do opt to take part in a clinical trial, but do not find one for which you qualify, you can check back from time to time or sign up for alerts.
Photo Credit: flickr