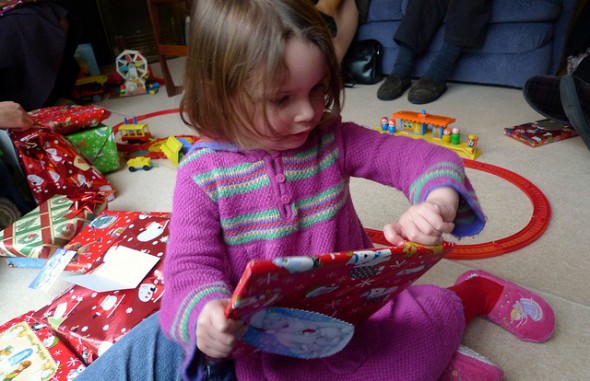 When you're soaking up the sun and enjoying the summer weather, Christmas is probably the last thing on your mind. By the time Halloween rolls around, you realize that you haven't set aside anything for holiday shopping and the clock is ticking. You pull out the plastic to cover gifts for everyone on your list and vow that next year you'll start saving early.
Find out now: How much do I need to save for retirement?
If you're tired of feeling the cash crunch come December 25th, now's the time to begin socking away those extra pennies. The more you have saved, the less likely you'll be to rack up unnecessary debt that will haunt you long into the new year. To help you kick start your holiday savings plan, here are some ways to start preparing for Christmas in July.
Set a Budget
The holiday season creates a shopping frenzy that can easily lead to overspending if you're not careful. Having a firm number in mind of what you can really afford makes it easier to stick to your financial guns. When you're working up a budget, consider how much you want to spend on each person and what you can afford to spend overall.
Stop Overspending! 5 Things You Should Know
Establish a Timeline
Once you've figured out how much you need to save you can decide on a cutoff date for reaching your goal. Having an end date in mind gives you a chance to break up your savings into smaller chunks, based on how often you're paid. If, for example, you want to save $1000 by December 1 and you started setting money aside on July 1, you'd need to save approximately $200 a month or roughly $50 a week to have the full amount by the deadline.
Separate Your Christmas Savings
Setting up an account just for holiday savings makes it easier to track your progress and it keeps the money from getting lost in the shuffle. A regular savings account works just fine but if you're trying to score a higher interest rate you may consider a money market account or CD. Just keep in mind that these types of accounts have tighter withdrawal restrictions than traditional savings accounts.
What Kind of Savings Account Do You Need?
Some banks and credit unions also offer Christmas Club accounts, which are basically short-term savings vehicles. You open the account with a small deposit, usually anywhere from $5 to $50, and continue adding to it leading up to the holidays. Once you hit a certain date, you'll be able to take the money out, along with any interest you may have earned. These types of accounts offer a hands-off approach but don't expect to earn a substantial amount in interest.
Keep the Change
Nickel-and-diming it may seem old-fashioned but rounding up your loose change can really add up over time. You won't earn any interest on the money but you'll be surprised at how much change you can accumulate in just a few months. If you prefer to use your debit card instead of cash, you can still make those leftover pennies work for you. Every time you swipe your card, round up to the nearest dollar and transfer the difference to your savings account. Little by little, you'll see your savings start to grow.
Make the Most of Rewards
Rewards credit cards are great for earning cash back or points, which can come in handy when you're trying to save money for holiday shopping. For instance, if someone on your list frequents a particular retailer, you may be able to trade in your points for a gift card. Just keep in mind that if you're going to try your hand at the rewards game you should only charge what you can afford to pay off in full each month. It's not worth it to pay interest just for the sake of scoring a few extra points.
6 Ways to Make the Most of Your Credit Card Rewards
The holiday season is a time for being with loved ones and spreading good cheer, not worrying about how much damage you've done to your bank account. The sooner you start saving, the less stress you'll feel when it's time to hit the stores.
Photo Credit: flickr