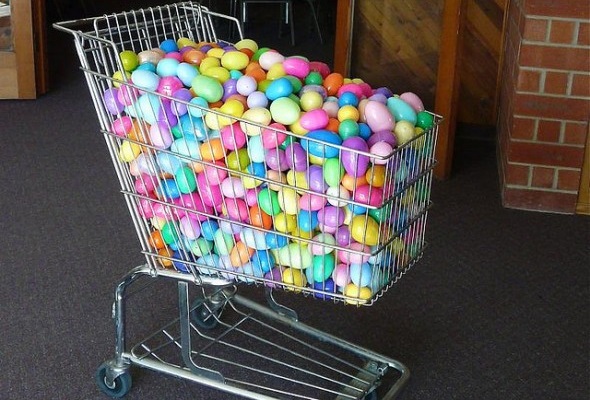 When I started working as a freelancer, a very wise and experienced writer told me one helpful piece of information that has followed me in my career and other aspects of my life, "Don't put all of your eggs in one basket."
I'm glad I listened to him and applied that to my business. That single piece of advice saved me from making a huge mistake when I wanted to ditch all of my clients and write exclusively for a start-up. Sure the money was great and the promise of enough work to keep me busy full time was a freelancer's dream. What wasn't part of the dream was the company closing 6 months later. Luckily I only lost 10% of my income instead of 100%.
That's when I started thinking – could the same theory apply to financial goals as well?
Why You Shouldn't Put All Your Eggs in One Basket
Diversifying isn't just important for your stock portfolio, it's also important for other types of savings, too. Whether you are saving for college, a new car or for your retirement, it may be a wise decision not to put all of your eggs in one basket. When the stock market took a dive a few years back, those people who threw all of their money into their retirement accounts over the years were left devastated. Those who were nearing retirement (or in retirement) lost big. In fact, an article in Business Week back in 2009 estimated that the average US worker lost 24.3% from their 401(k) in 2008. What if all their eggs were in that one basket?
By spreading out your savings into multiple accounts, you can save for multiple goals at one time. How much you have to save and how quickly you want to reach your goals will determine how much you contribute to each fund. If you don't have a lot to contribute, you may want to just focus on a few goals at a time.
Learn To Prioritize
Obviously there will be situations where you want to put a little more into one basket than the other. One of those instances is with your retirement accounts. Some people are still lucky enough to have companies that will match a portion of their 401(k) contributions. Let's say your company matches 100% of your contribution up to 3% of your salary. It makes sense to invest the maximum as you will essentially be getting free money. It may restrict the amount you have to invest into your other savings, but in the long run, you will be earning much more.
Your priorities may change from time to time and that's when you can adjust your funds accordingly. You may choose to slowly grow your child's college fund for the first couple years of his or her life while you are aggressively saving for a home. Later on you may choose to ramp up the college savings as your kids approach their teens and cut back on other savings.
How do you save? Do you take the diversified approach or do you save for one thing at a time? We would love to hear your thoughts. Share with us in the comments below.
Photo Credit: flickr