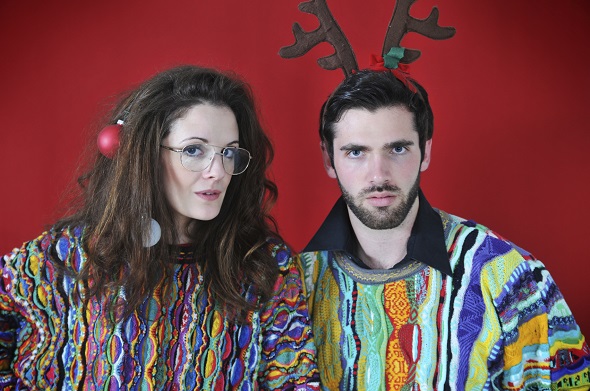 The idea is a simple one. Put on a really ugly sweater. Invite some friends over under the condition that they also wear truly hideous sweaters. Merriment ensues. Yet, despite that straightforward and apparently flawless set up, not every ugly sweater party turns out to be all that much fun. Here are a few tips to ensure that your ugly sweater party is a success.
Find out now: How to Throw a Holiday Party on a Budget
Ugliest Sweater Contest
Ugly sweaters can be more than a mere theme for your party. They can also provide some entertainment as the night rolls on. Offering up prizes is a good way to encourage your guests to comply with the dress code. You can even hold multiple contests, with awards for different categories such as worst ugly Christmas sweater, ugliest vintage sweater, worst color-combination and overall ugliest sweater.
Tacky Decorations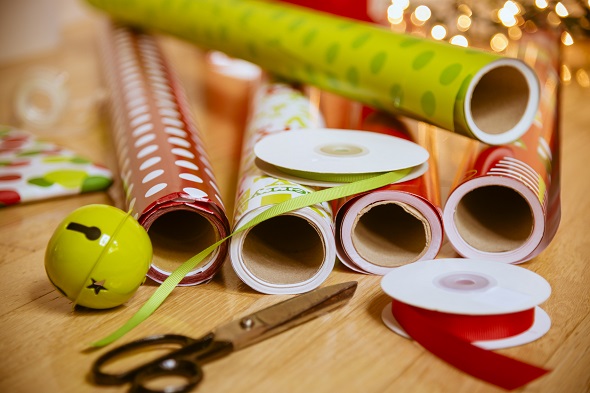 Set the tone for your ugly sweater party by adorning your house or apartment with tacky holiday decorations. Deck your walls in red and green with a few rolls of wrapping paper (if you don't cut it, you can take it down later and use it to wrap gifts, which should help you stick to your holiday budget).
Christmas socks work well as holiday beer cozies. Anything (napkins, plates, table cloth) with a picture of Santa on it is a good idea. The tackier the better.
Ugly Sweater Party Drinks
The drinks at an ugly sweater party should match the attire: weird and not something you would do every day but nonetheless warm and endearing. A classic choice is the hot toddy. This simple drink includes whiskey, hot water and honey. Mix the three together, perhaps with stick of cinnamon.
Not into whiskey? Try a peppermint hot chocolate, which mixes peppermint schnapps with standard hot-chocolate. If you or some of your guests are beer-drinkers, many craft breweries offer winter ales that taste especially good when the weather is bad. For a non-alcoholic alternative, egg nog never fails.
Ugly Sweater Party Snacks
When planning the eats for an ugly sweater party, abide by this simple rule: an ugly sweater party is not a Super Bowl party. Anything you would expect to encounter at a Super Bowl party should be banished from the house during your ugly sweater party. Chips and salsa: no. Chicken wings: uh-uh. Sliders: no way.
That rule leaves a lot of room to work with. If you live someplace that gets cold and dark in December, try going with a dish that will keep your guests warm. Cheese fondue is a good choice. Sweet potato fries are seasonally appropriate and affordable. For dessert, brownies or cookies shaped like Christmas trees and other holiday items are fun and tasty.
(One exception to the above-stated rule: guacamole. Guacamole is acceptable under all circumstances.)
Extra Ugly Sweaters
Inevitably, people are going to show up to your party wearing something other than an ugly sweater. They'll say they forgot or couldn't find one or that they thought this was just a "regular" party. Firstly, inspect your friendship with these people closely. You may find them to be lacking.
Secondly, their attire, if not corrected, will threaten to undermine the entire party. This is where backup sweaters come in to play. No justification is needed. Simply approach the transgressing person or persons and instruct them: "wear this." The party continues.
Build a Great Ugly Sweater Party Playlist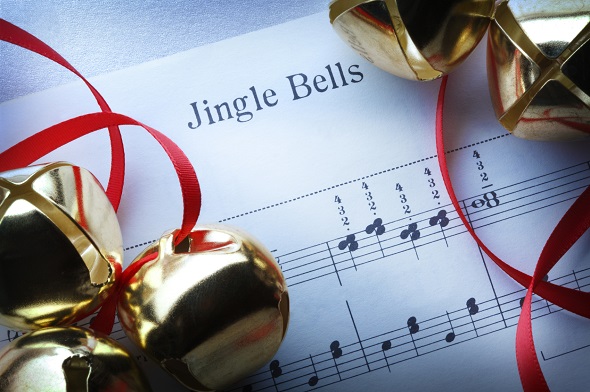 Given that everyone at your party will be weirdly dressed and therefore potentially out of their comfort zone, they may not be in the mood to dance right away.
Set the mood with some holiday or Christmas music – Mariah Carrey, Taylor Swift and Cee Lo Green all have holiday-themed albums that should do the trick. Then, as your party progresses, make a gradual transition to music that will get your guests up on their feet.
Find out now: How long will it take to pay off my credit card debt?
Wear an Ugly Sweater
You are the leader of this ugly-sweatered battalion. You are their George Washington, their Joan of Arc. Thus it is important that you set the tone by wearing an extremely ugly sweater. Don't own one? Follow Macklemore's lead and head down to your local thrift shop. If that fails, grab your credit card and your laptop: online retailers like Ebay and Amazon have plenty of ugly sweater offerings, often at a very low price.
Photo credits: ©iStock.com/Richard Ellgen, ©iStock.com/1MoreCreative, ©iStock.com/DNY59