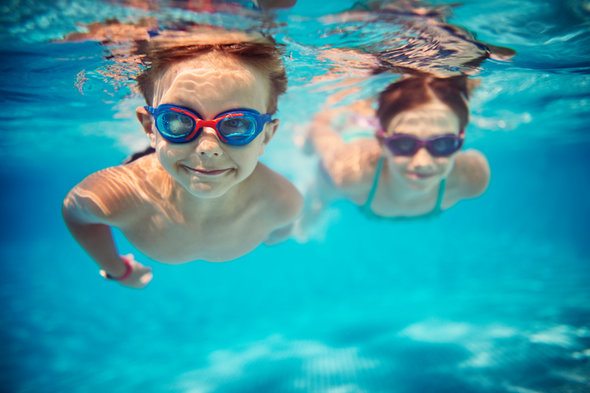 Once spring arrives, the lazy days of summer won't be far behind. Plus, it's never too soon to start making plans for a quick getaway. Whether it's soaking up the sun at the beach or taking the family on a European tour, you need to make sure you have enough cash to cover your trip. Here are a few simple tips to make sure you reach your summer vacation savings goal.
Find the right credit card for you.
1. Keep 'Em Separated
You might begin by adding your summer vacation money into your regular savings account. It may not seem like a big deal but it's easy for those funds to get lost in the shuffle. Opening a separate account specifically for travel makes it easier to track your savings progress.
You should be able to link your travel account to your checking account, too. That will make it easy to transfer money over when you need it. Since you'll know in advance how much money you can spend, it'll be easier to stick to your summer vacation budget.
2. Set It and Forget It
Once you've got a separate account established, you need to start adding money to it. The easiest way to do so is to set up automatic transfers from your checking account every pay day.
It helps to first figure out how much money you'll need for your summer vacation trip. Then divide that amount by the number of weeks you have to save. Then you can set up your transfers according to how often you're paid. By taking the money out as soon as it hits your checking account, you can avoid the temptation of spending it on something else.
3. Look for Snowflakes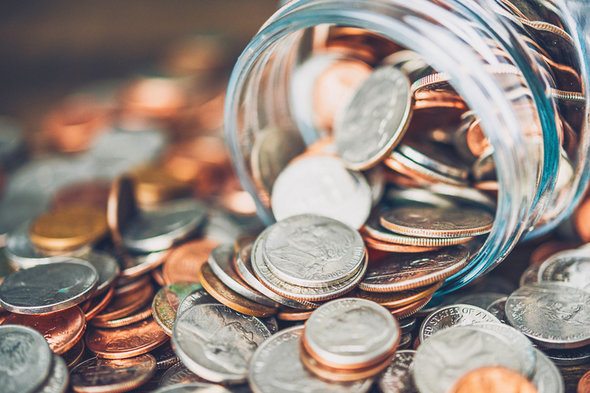 If you're like most people you're probably tired of the winter weather. But when it comes to building your vacation savings, a few snowflakes can actually be a good thing. Snowflakes are small amounts of money you can throw towards your vacation fund outside of your budgeted savings. Any unexpected extra cash can count as a snowflake, whether it's a $5 rebate check or a $1500 tax refund.
You should also look over your budget to find potential snowflake savings. For example, if you allocated $100 for groceries but only spent $97.50, you can sweep the difference into your summer vacation fund. These little amounts may not seem like much but it's a relatively painless way to fatten up your account.
4. Start a Change Jar
Saving loose change at the end of the day can help you nickel and dime your way to some extra savings. Adding even a few cents a day can surprise you when it's time to cash it in. If you've got a few dollars floating around in your wallet, you can throw those in for an added boost.
Just make sure that when you convert your coins to cash, you're not shelling out hefty fees to do so. Those coin machines at the grocery store are convenient, but charge tend to charge for it. Check to see if your bank offers a similar service for free.
5. Make the Most of Credit Card Rewards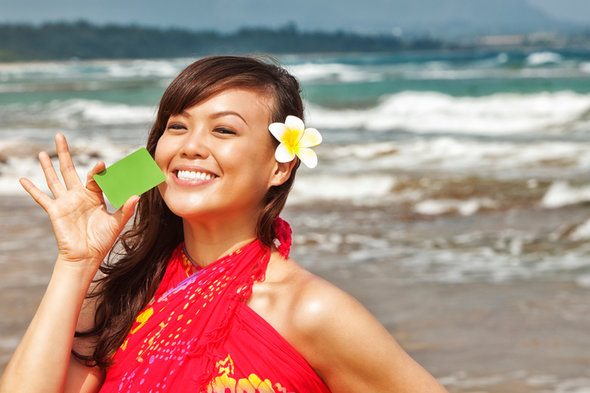 If you prefer to pay with plastic rather than cash, you could be in luck. Earning credit card rewards can certainly benefit your summer vacation savings plan. If your card earns cash back, that's some extra cash for your trip. If you earn points, you can redeem them for airfare, hotels, rental cars or even cruise packages.
Keep in mind that using a credit card to earn travel rewards requires discipline. It will only make sense if you can pay the balance off in full each month. Otherwise, you could end up racking up a load of high-interest debt which will cost you more money in the long run.
6. Downsize Your Stuff
Doing a little spring cleaning is an easy way to yield some extra cash if you're able to sell the things you no longer use or need. You could have a yard sale, list items for sale on eBay or take those clothes you can't wear to a consignment shop.
If your kids are looking to earn a little spending money for the summer vacation, you can encourage them to go through their toys or clothes for things they can get rid of. Selling off your stuff kills two birds with one stone since you're bringing in some extra dough and getting rid of clutter around the house.
The Takeaway
Paying for your dream summer vacation doesn't have to be a hassle. If you haven't started saving yet, now's the time to start squirreling those extra dollars a way. With a little planning and some creativity, you'll be financially ready to hit the road when the warm weather (finally!) sets in.
Photo credit: ©iStock.com/Imgorthand, ©iStock.com/CatLane, ©iStock.com/jhorrocks